How This Homegrown Drink Juiced-Up the ASEAN Summit
The Locally Blended Juice Drinks put their best "fruit" forward.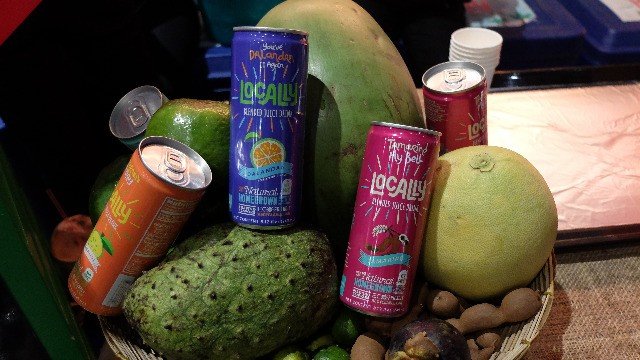 (SPOT.ph) World leaders were the rock-stars during the ASEAN Summit in Manila, but another star shone brightly that night.
Beyond the ceremonial meetings and business conferences, Locally Blended Juice Drinks lightened up the recently concluded 31st Association of Southeast Asian Nations (ASEAN) Summit in Manila by keeping everyone refreshed.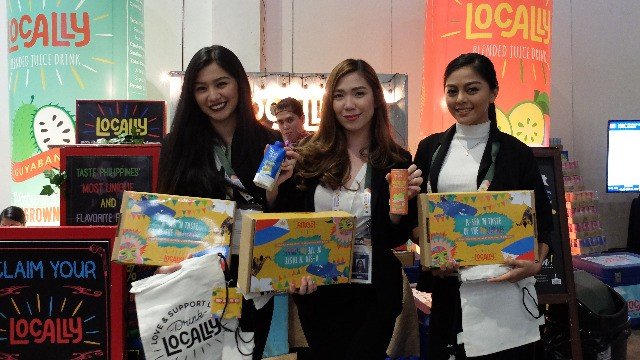 Thanks to its uniquely indigenous flavors, Locally became a favorite among heads of state and international journalists. Here's why ASEAN participants were impressed with this homegrown drink:
Unique and creative packaging.
Locally is not your average juice drink—creatively designed packaging with informative labels spell-out everything you need to know about this quirky thirst-quencher. Locally pops out on grocery shelves and coolers, and it stood out in venues such as the PICC and World Trade Center.
Fun and unique flavors.
Made from indigenous fruits, Locally gave ASEAN participants a taste of homegrown flavors. Variants include Tamarind My Bell (tamarind), Pomelong & Lasting Love (pomelo), Save the Best for Siniguelast (siniguelas), Calamansi'z the Day (calamansi), Guyabano-body But You (guyabano), Mangosteenie Minie Mo (mangosteen), and You've Dalandan It Again (dalandan).
Organically grown fruits.
All fruits that go into the making of Locally Blended Juice Drinks are organically grown on native soil. They are freshly sourced from different parts of the country: tamarind from Batangas, Pangasinan, and Bulacan; calamansi from Isabela, Tarlac, and Nueva Ecija; dalandan from Laguna and Mindoro; guyabano from Cebu and Misamis Occidental; pomelo from Davao; and siniguelas from the Negros provinces.
Eco-friendly cans and bottles.
Apart from being all-natural, Locally Blended Juice Drinks use eco-friendly glass bottles and recyclable cans. The bottles can even be repurposed for other things—as home ornaments, pen holders, and decorative lamps, among others.
All-natural.
Locally Blended Juice Drinks are made from natural fruit puree. ASEAN delegates were especially hooked on Locally Merci Buco, the first eco-certified and purely organic coconut water in the Philippines.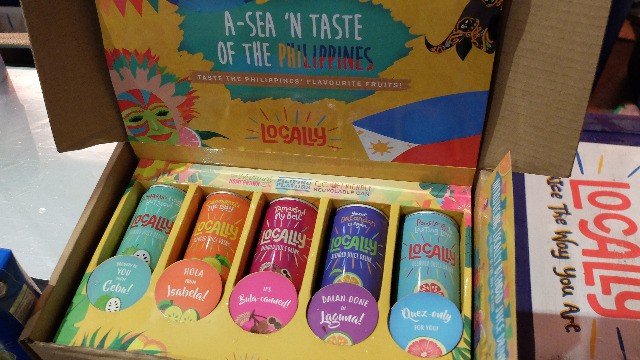 Locally is available in 7-Eleven stores, PureGold, Robinsons, Rustan's, and WalterMart supermarkets nationwide. For inquiries and more information, follow Locally on Facebook and Instagram or email locally.ph@nutriasia.com.
This article is sponsored by Locally.