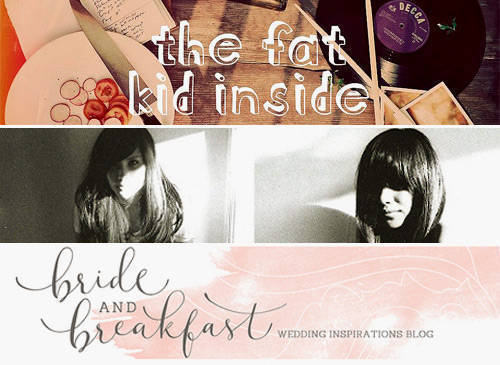 (SPOT.ph) Not so long ago, when the Internet was supposedly just another passing fad until people returned to telephones and post offices, vis-a-vis conversation and walking, "blogging" was only a bit of gibberish. In a short time, however, bloggers became the new celebrity, taking up the front row during fashion week; given access to exclusive parties; in the headlines.
Soon, pretty much everyone plus her cousin and her cousin's best friend considered themselves a blogger. The blogosphere ballooned to include those who want to be heard and those who just want to talk. The line is slim (and getting slimmer), what with Internet being more and more accessible. Thankfully, there are those who still stand out -and we know who we want to read. Check out our favorite bloggers of the moment.


Note: This list is unranked and is not based on readership or popularity or tenure. Reasons for their inclusion are detailed in their individual descriptions.

ADVERTISEMENT - CONTINUE READING BELOW

Polish Police
www.polishpolice.com
Writer and editor Pam Pastor has been invading the internet with her blogs way before blogs even became cool. After Nocturnal Angel (now dubbed "The Dead Blog") and Sugar Rush Lab (her cupcake blog), and during Snap Crackle Pop (her latest blog), Pastor began her latest online endeavor: Polish Police.
Polish Police was launched "to help protect and defend you from the most dangerous threats facing our nails (from bad nail polish to harsh polish removers, from reckless manicurists to crummy spas); to uphold lacquer law and to provide information to nail polish junkies and manicure addicts-especially those in the Philippines." Here, you can see Pastor's enviable collection (from Essie to Chanel), cuticle care tips, polish news and reviews, and nail art.

Why you should follow her:
This is a nail polish addict's paradise,but even nailbiters would marvel at Pastor's current obsession. She has more bottles than a beauty shop and salon combined, and she features everything from simple solids to exquisite nail-sized artwork.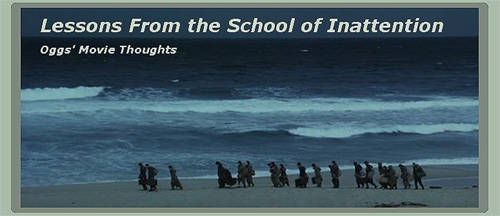 CONTINUE READING BELOW
Recommended Videos

Lessons from the School of Inattention
oggsmoggs.blogspot.com
Oggs Cruz tackles local films like he's doing some form of dissertation complete with intelligent observations, examples, recommendations, and conclusions. We attribute the comprehensiveness to his profession as a lawyer, but we're not complaining. His reviews are unabashed and on point without being defensive. We love how he can smoothly transition from chick flick to Cinemalaya and treat them the same way.

Why you should follow him:
Lessons from the School of Inattention brings local cinema to the well-deserved spotlight.

Bride and Breakfast
www.brideandbreakfast.ph
You don't have to be a bride to appreciate Janna Simpao's library of weddings. If you like prettiness, creativity, and love, Bride and Breakfast will have you hooked. According to their description, "We feature only the most stylish, gorgeous and magazine-worthy weddings in the Metro, tapping the crème-de-la-crème of wedding suppliers (both seasoned and upcoming), and showcasing inspiring ideas that can help make your wedding fashionably chic and character-filled."
ADVERTISEMENT - CONTINUE READING BELOW
Simpao's fascination with weddings began when she planned her own in the summer of 2010. Since then, she's been in a constant search for the most gorgeous weddings that will make even the most cynical strangers swoon. Photos speak for the blog, with Simpao making sweet comments and revealing suppliers.
Simpao has branched out to featuring pre- and post-nup photoshoots, exclusive B&B editorials, and birthday parties. 

Why you should follow her:
Filipinos love festivities and there's no bigger celebration than a wedding. The wedding industry in the country continues to grow-and rapidly, with suppliers and organizers and whatnot mushrooming everywhere. Simpao aims to filter out everything but the best and credible, as well as inspire creativity.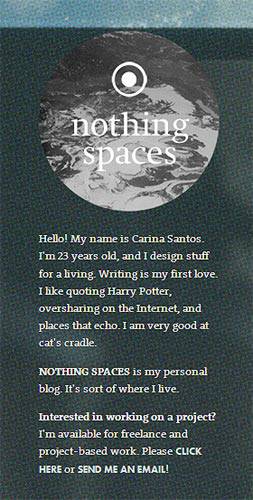 Nothing Spaces
http://nothingspaces.com
Carina Santos describes her blog as "sort of where (she) lives"-and fittingly so. She talks about her family, what she ate, where she went, what she's into. Though she's an artist by day, her blog isn't entirely devoted to deep philosophical underpinnings of art and literature. In fact, Nothing Spaces is comprised of pretty light storytelling, chronicling the events of her day, financial woes, new food finds, ramblings. Everyday insight written so engagingly well, it's almost like we're stalking her.
ADVERTISEMENT - CONTINUE READING BELOW
P.S. Santos also has a beauty blog, Softly Sometimes.

Why you should follow her:
We were hard-pressed to find a catch-all blog that's effective on every level. Nothing Spaces is a fun read with a little bit of everything. Plus, photos of her travels are incredible.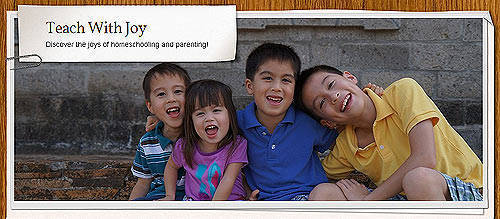 Teach with Joy
http://teachwithjoy.com
An inspiration in her own right, this mother of four (soon to be five) started her blog to document her efforts at homeschooling, but it grew to be so much more. Joy Tan-chi Mendoza's conservative outlook may not be everyone's cup of tea, but her in-your-face honesty about the highs and lows of marriage as well as insights on the daily grind of family life are practical, gripping, and sometimes hilarious. She is no Stepford Wife and she's proud of it. 

Why you should follow her:
You don't have to be a homeschool teacher to learn a few tips and tricks to tutoring your kids. When you're a mother overwhelmed with family life, just peek into Teach with Joy for motivation. And, well, everyone could use a bit of relationship advice.
ADVERTISEMENT - CONTINUE READING BELOW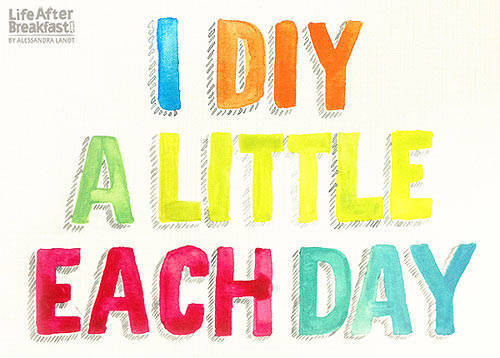 Life After Breakfast
www.lifeafterbreakfast.com
Alessandra Lanot's website chronicles her adventures which begin, as her title hints, after breakfast. The graphic designer/restaurateur started her blog in October 2011 to motivate her to do something creative every day. While she doesn't post every day, Lanot's too-pretty-for-words entries have inspired do-it-yourselfers to actually do things themselves. Life After Breakfast has numerous pingbacks on projects based on her creations-from rubber stamps to calligraphy to Halloween costume ideas.  Take note, however, that as crafty as she may be Life After Breakfast isn't a local Martha Stewart resource. How-to's and tutorials are kept at a minimum.
Apart from her homebound hobbies, Lanot documents her graphic design work through her blog, which also serves as a bulletin for her monthly Crafternoon workshops.

Why you should follow her:
DIY is in and this girl knows how to do it best.

ADVERTISEMENT - CONTINUE READING BELOW
Radikal Chick
www.radikalchick.com
The name says it all. Katrina Stuart Santiago is indeed one radical chick pushing for some very radical, overdue changes. She describes herself as a writer, teacher, activist, and woman-facets of her personality which are all given ample air time on her blog, especially the last one. While the current blogging norm is to upload as many self-portraits as bandwith would allow, Santiago's form of self-promotion is, refreshingly, not centered on herself. She's brave, defiant, assertive, and opinionated-of the status quo, of beaurocracy, of politics, of society in general. Critical, but with a point (of view)-a quality so lost in blogging nowadays.

Why you should follow her:
Santiago has a lot to say (so much so there are barely any photos in her blog!). And as for why you should read Radikal Chick, we have to quote the author: "Being critical allows us a space to ask the right questions..."

ADVERTISEMENT - CONTINUE READING BELOW
Thirsty Thought
www.kryzuy.com
To chronicle school ramblings and everyday life, this head-turning Cebuana started a blog in 2009 aptly titled Thirsty Thought. Over three and a half years later, her personal website is one of the most read fashion blogs in the country, ranking no. 1 in topblogs.ph. The name, however, was stuck. Apart from being tagged as one the country's "It" bloggers, last year, Esquire Philippines labeled her as the "Internet's Best Kept Secret." We're not so sure about the latter, though. With around 4,000 hits every day, 21,000 Twitter followers, and 32,000 Facebook fans, Uy isn't exactly covert.
From thirsty thoughts to eyeshadow for monolid eyes to cheating height with the right skirt, Uy is your go-to for that effortless dressed down style.

Why you should follow her:
The beauty about Uy's fashion blog isn't the almost editorial-esque quality of her photos nor is it her impeccable style; it's her closet's accessibility. Uy sports the occasional designer digs, but she has no qualms about sporting recessionista chic. Moreover, she posts alternate options when her own frocks are no longer available in stores.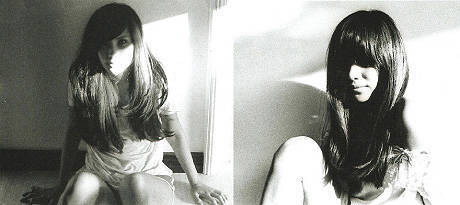 Your Evil Twin
http://youreviltwin.us
http://youreviltwindiary.tumblr.com
ADVERTISEMENT - CONTINUE READING BELOW
Evil? We're not sure, but An and En Estrada prove that two is definitely better than one. This drop-dead pair is an enigma. Shy but bold; beautiful but unconventional. "The rays of first light streaming in from the yellow curtains of your lover's room and the glittering disco ball of the club you came home from last night. The sweetness of milk tea and the kick from a shot of whiskey." Even their blog description fails to help us understand the mystery.
There are no words, just photos. The Estrada sisters narrate their views through exquisite yet chilling photographs captured behind analog cameras.

Why you should follow them:
See the world in a way you've never viewed it before. These twins have two pairs of eyes for the beautifully quirky.

Switcheroom
www.switcheroom.com
Not to be confused with Elle Decoration, Elle Uy is the founder of Switcheroom, a home makeover and interior design website. "Switcheroom" is a fitting title to what she does-renovating old rooms and breathing life into tired spaces. Uy features Before and After photos of her works, and you'll be in awe at how easy she makes it seem to be.

Why you should follow her:
Switcheroom is a good idea hub for design and DIY lovers.
ADVERTISEMENT - CONTINUE READING BELOW

Googly Gooeys
http://www.googlygooeys.com
Like majority of blogs in the blogosphere, Googly Gooeys stories a couple's life and random musings-via the cutest "goo" cartoons (Remember: Tipsy's the pink goo, Ponggo's the blue one).
A bad day in 2009 provoked the couple to start drawing random, colorful doodles-and found that it was an effective outlet against stress. Thus the Gooeys: an award-winning blog on how a long-time couple finds humor in the rat race.
They've done hilarious comic strips on the woes of being newlyweds (which they are), satired fashion bloggers, made excuses for gaining weight, and more. 

Why you should follow them:
Well, first because they are probably the most adorable characters on our entire list (and we have some major bombshells here). It's a fluffy version of Pugad Baboy.

ADVERTISEMENT - CONTINUE READING BELOW
Third World Nerd
http://www.thirdworldnerd.com
Former T3 editor-in-chief Vince Sales is raiding the internet with his techie expertise. His blog, Third World Nerd, focuses on gadgets, gaming, and technology.

Why you should follow him:
Sales provides an unobstructed view of the latest thingamajigs in the technology world. His blog is fresh, with ads kept at a minimum.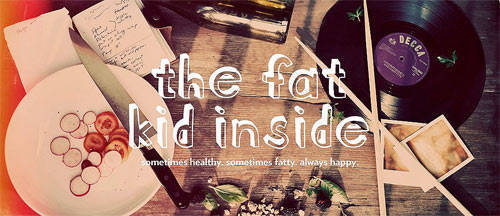 The Fat Kid Inside
www.thefatkidinside.com
Erwan Heussaff's cooking blog has been gaining more and more popularity, and it's not (just) because of his relationships with two of the hottest women in the country.
At first glance, The Fat Kid Inside appears to be a fancy recipe and cooking website, but it's something much more personal for this "celebrity home cook." In the About Me section, Heussaff reveals that he used to indulge in unhealthy eating habits like microwave meals and fast food. To lose the bulge, he "cooked (his) way to fitness," slimming down from 240 pounds to a healthy 150.
ADVERTISEMENT - CONTINUE READING BELOW
With the tagline "Sometimes healthy, something fatty, always happy," Heussaff's award-winning blog talks about a third important relationship in his life: one with food.

Why you should follow him:
Cook like a five-star chef in your own kitchen. Heussaff introduces nutritious, calorie-conscious dishes that don't scrimp on flavor.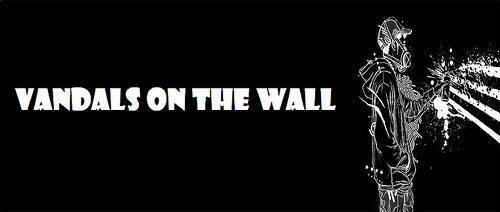 Vandals on the Wall
vandalsonthewall.blogspot.com
One ill-informed individual pronounced OPM to be dead last year. The backlash from local artists, however, proved that not only are they alive and kicking, they're angry as hell. If you're not utterly convinced about OPM's status, visit Vandals on the Wall. It's "a non-commercial music blog dedicated to promoting and supporting Original Pilipino Music." Whether it's indie, mainstream, or the in-between, chances are you'll find it here-complete with reviews and commentary.

Why you should follow them:
Vandals on the Wall preserves and promotes Original Pilipino Music sans sponsorships and advertistement. The music does the talking.
ADVERTISEMENT - CONTINUE READING BELOW

Books Bites Brews
booksbitesbrews.com
To say that the anonymous man (we can tell he's a man, by the way) behind Books Bites Brews is passionate about food would be an understatement. He even went as far as essaying the inadequacies and partiality of the term "foodie," defining it as "food bloggers who trade good reviews for free food, and Instagram users who trade self-respect for hashtags and likes." Nope. The Books Bites Brews man is simply, as he puts it, "a person who enjoys food"-and beer. His entire blog is dedicated to Homer Simpson's favorite drink: reviewing ales and lagers, beer pairings, and more.

Why you should follow him:
Beer has actually integrated itself in the Filipino culture; we can't get enough of the stuff. It's also interesting to learn where to get craft ales, specialty brews, and beers that are not San Miguel, when you're in the mood for a change.
ADVERTISEMENT - CONTINUE READING BELOW
Share this story with your friends!
---
Help us make Spot.ph better!
Take the short survey
Load More Stories