UAAP Cheerdance Competition Season 77: Whose theme reigned supreme?
Cool stunts, quirky costumes, intense facial expressions... Take a close look at the squads from #UAAPCDC2014.
(SPOT.ph) The Cheerdance Competition is always one of the most-anticipated events during the entire UAAP season. A crowd of 22,093 people gathered at the Araneta Coliseum yesterday, September 14, 2014, cheering on, well, cheerleaders. This year, the results went in favor of defending champions National University, with the University of the Philippines Pep Squad maintaining second place. Meanwhile, the University of Santo Tomas Salinggawi Dance Troupe returned to the Top 3 after several years' absence.
We gave you a backstage look as well as play-by-play updates of the competition, but here's a closer look at yesterday's dance and gymnastic bonanza.
But first, some extras...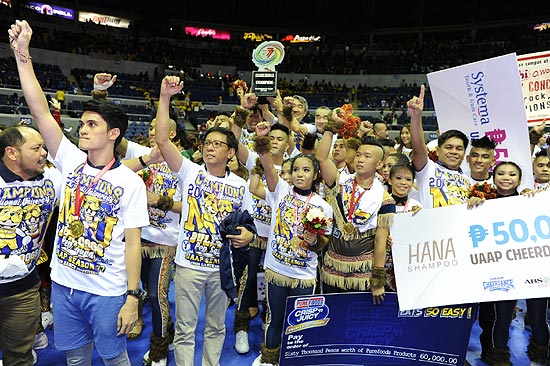 Congratulations to National University!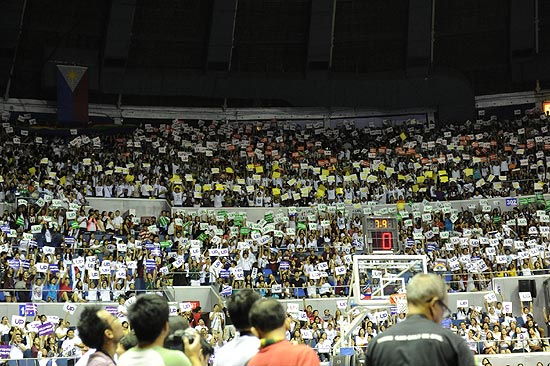 It's the only event that unites all schools in one coliseum.
We have to hand it to the University of the East. They were the only ones who stuck to our Pinoy roots with a Muslim tribute.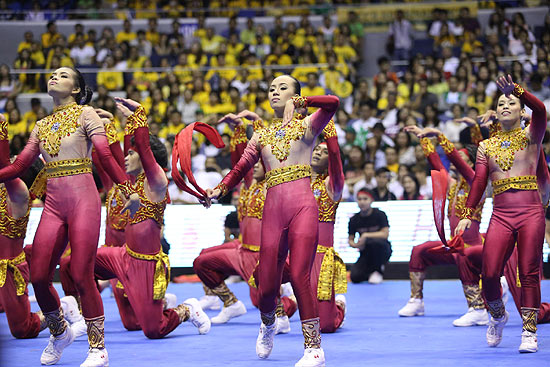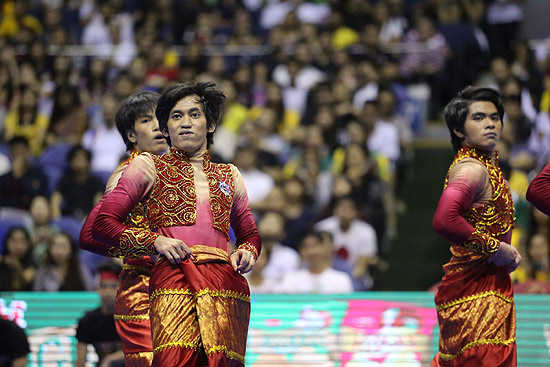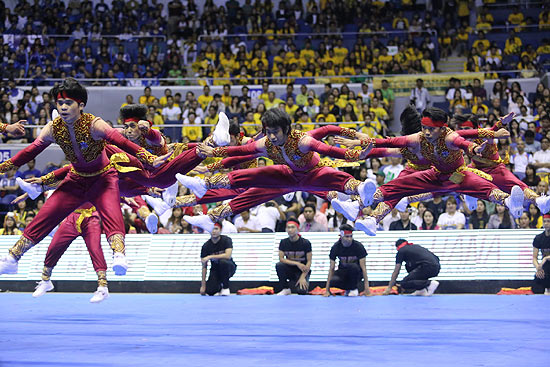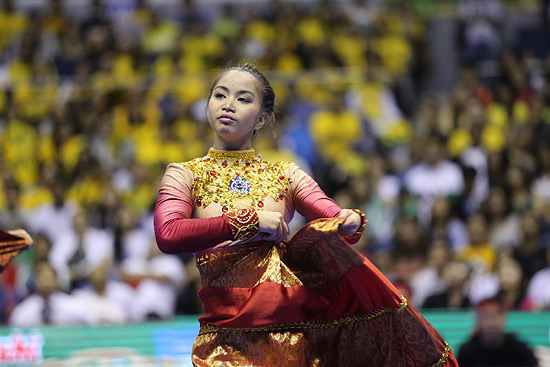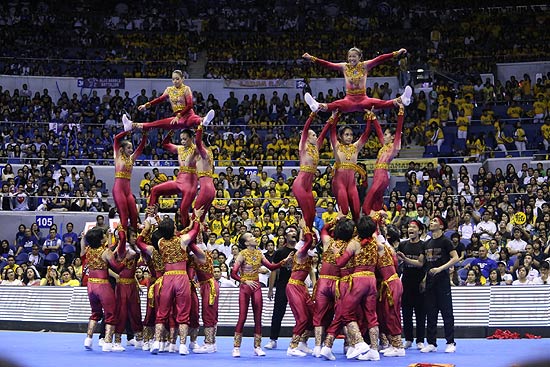 Far Eastern University tried to go far east with an Asian-inspired performance, but they were just far out. They took Chun Li's costume and changed it to the school colors, green and yellow. And what is Chun Li without her signature buns? We do mean hair buns. After missing out on the Top 3 last year...the Tams missed out again, unfortunately despite a solid 5th-place effort backed by oriental hymns.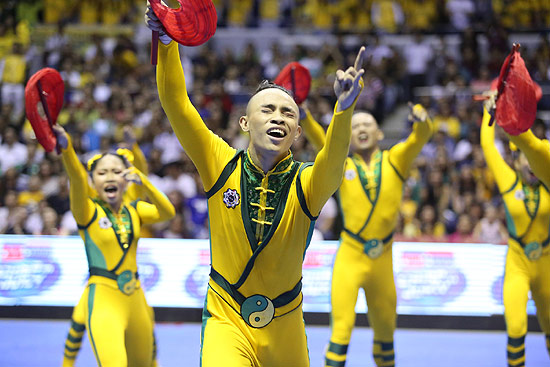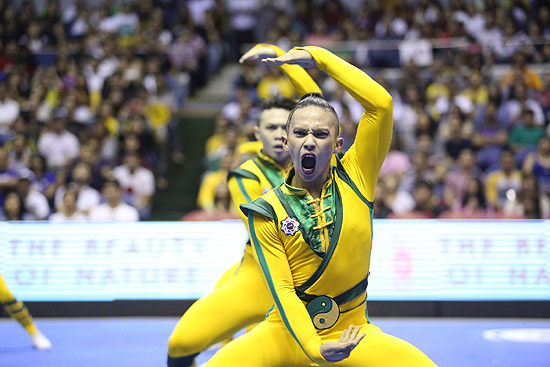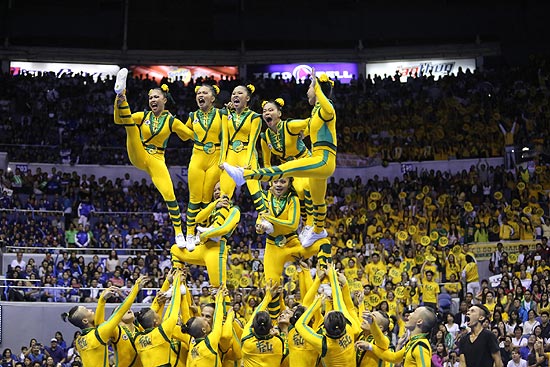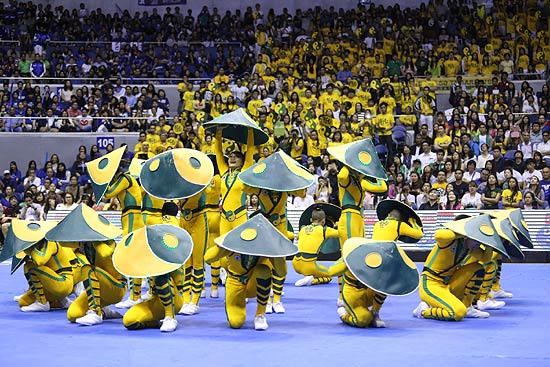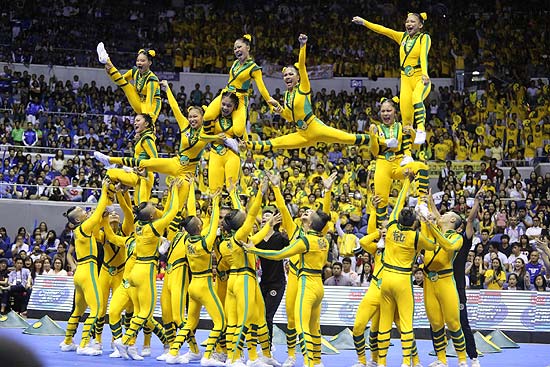 The University of Santo Tomas Salinggawi Dance Troupe celebrated the Year of the Tiger four years too late, but the feng shui proved to be lucky for them. Their Chinese-themed performance was a striking and superb dance number made extra colorful with long ribbons and a Tiger Dance (think Lion Dance...but with a change in feline). They stayed so true to their characters that the Chinese symbol for "tiger" was even embroidered on the back of their costumes.
ADVERTISEMENT - CONTINUE READING BELOW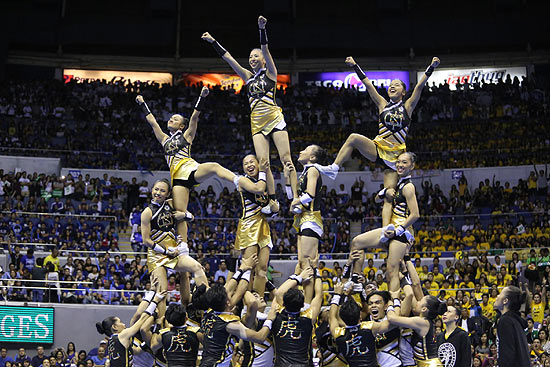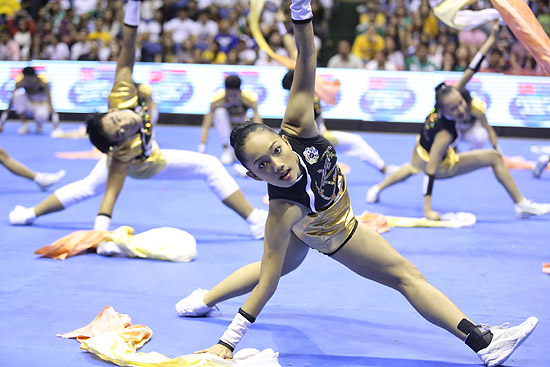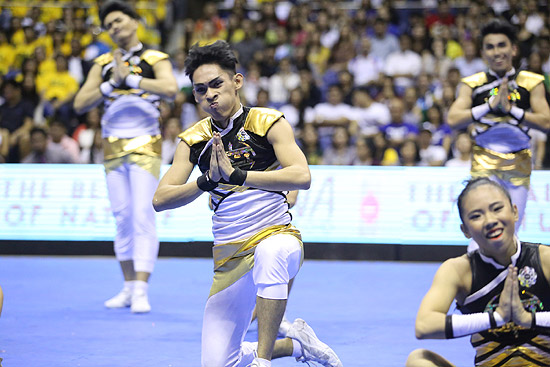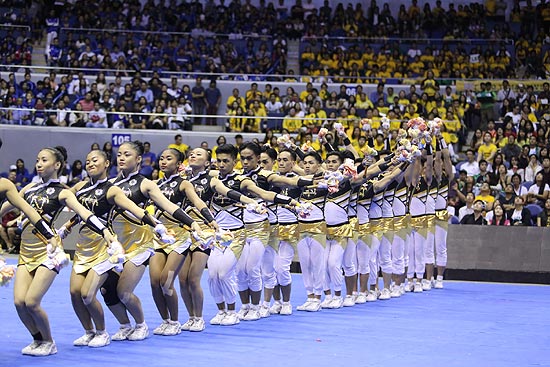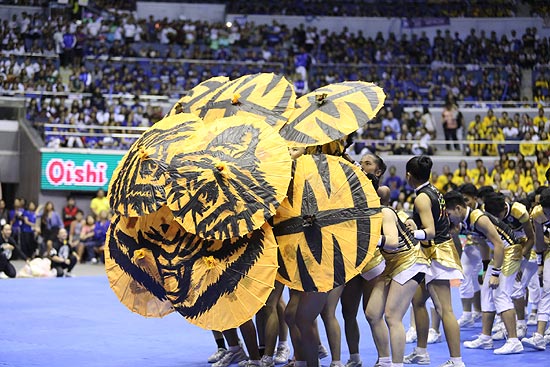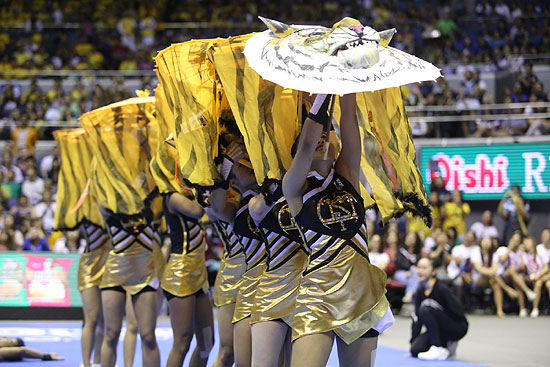 Members of the UP Pep Squad have finally grown out their hair. In case you've forgotten, in Season 74, they opted for a Madonna-blonde shade that they shaved off the next year. Last year, during a devastating loss (they had been gunning for a fourth straight win) to National University, they were still sporting close-crop cuts. Now, they settled for a maroon hue to reflect their school's colors. The Maroons' "Equality"-themed performance was electric, with the ladies lifting the men on top of the pyramid. Talk about breaking barriers-but it wasn't enough to break into first place.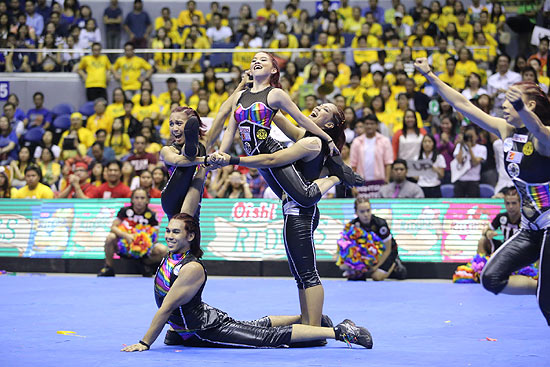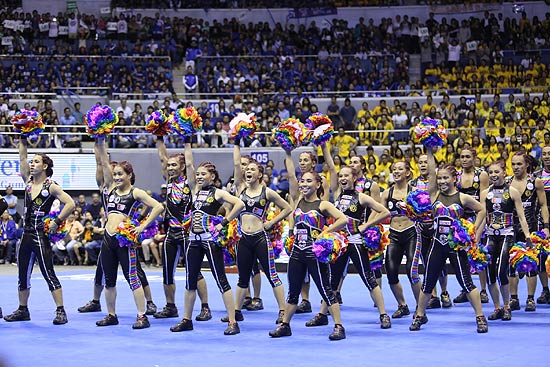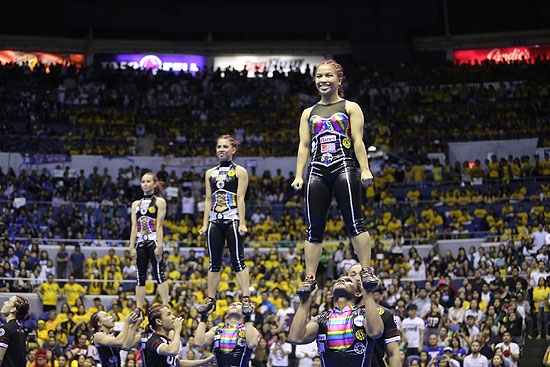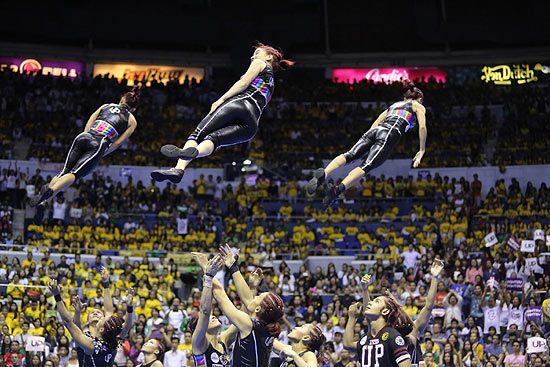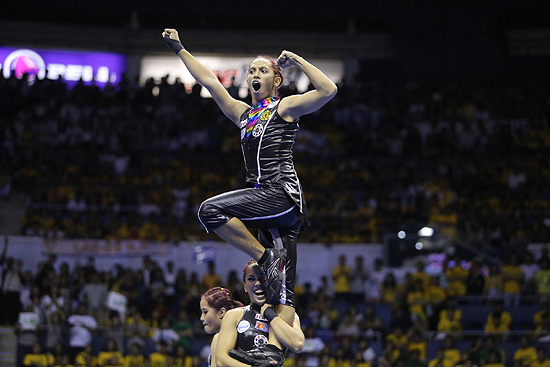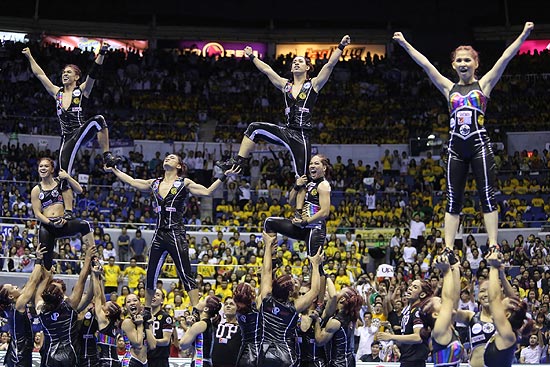 The Ateneo Blue Babble Batallion should have foreseen an unfortunate last-place finish with their song choice. The squad, who's notorious for adding kitsch to a classic cheerleading outfit, opted for naughty nautical this year. In between the Village People's "In the Navy" and Christina Aguilera's pin-up number "Candyman" was Celine Dion's "My Heart Will Go On." The Titanic sank. But we still award Babble cutest costumery.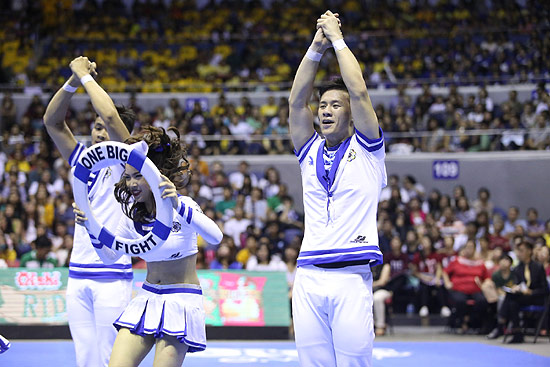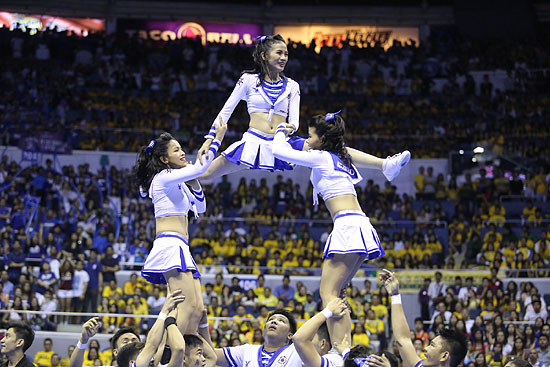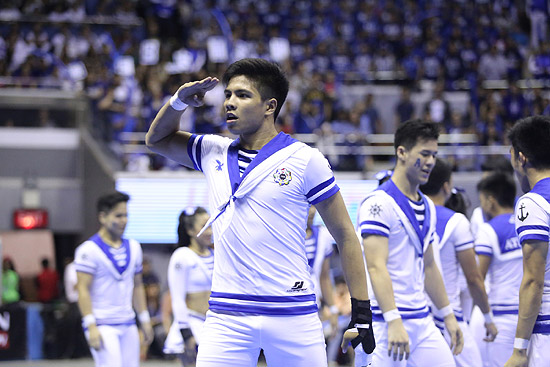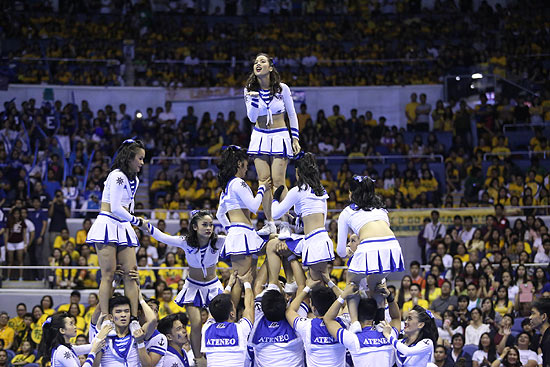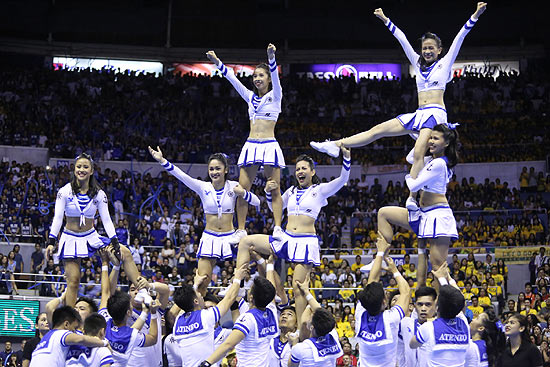 De La Salle University's Animo Squad went for otherwordly with a space odyssey complete with music from Star Wars. Their green costumes answered the question: what would the Great Gazoo, Peter Pan, and a Power Ranger's baby look like? The team won third in the previous year, and save for a few mishaps here and there that sent them crashing back to Earth, their choreography proved that they're always in contention for a space on the podium. The judges, however, saw differently, and gravity sent them to near-bottom at 7th Place.
ADVERTISEMENT - CONTINUE READING BELOW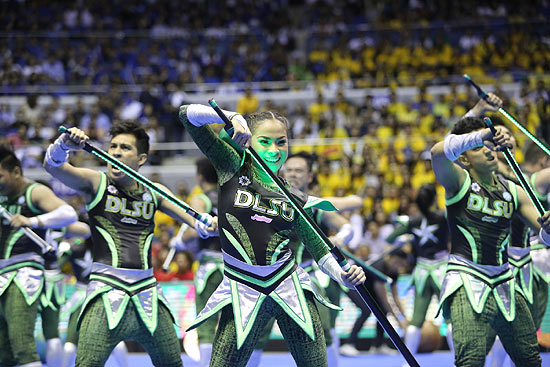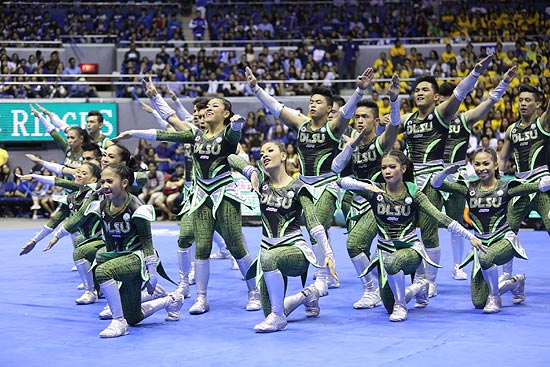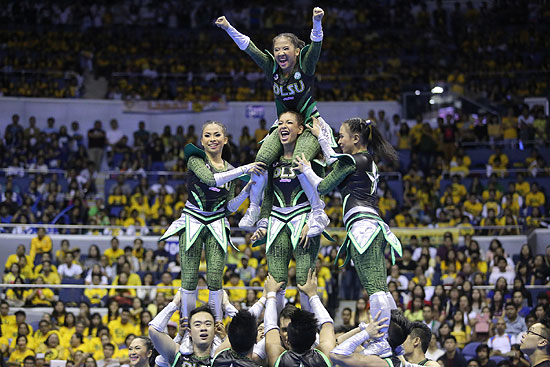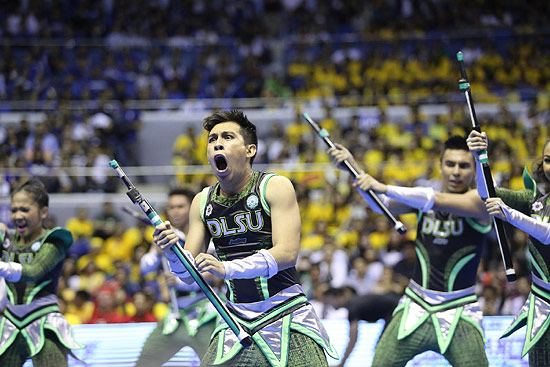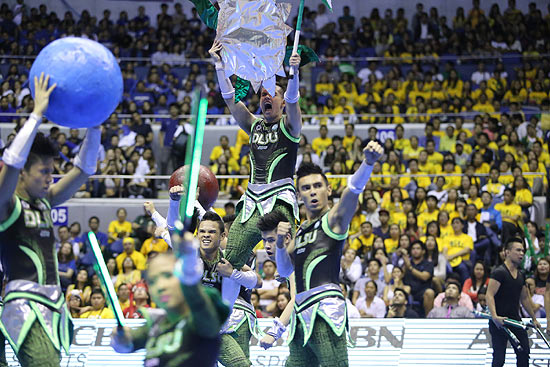 If another team became sailors, the Adamson Pep Squad were pirates. This year's bridesmaids (they ended up fourth) recalled a sporty Jack Sparrow with blue-and-white-striped seafaring outfits.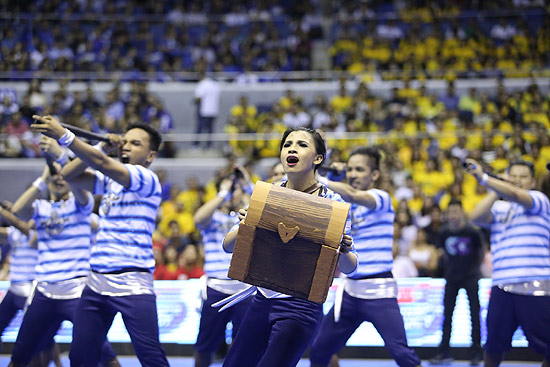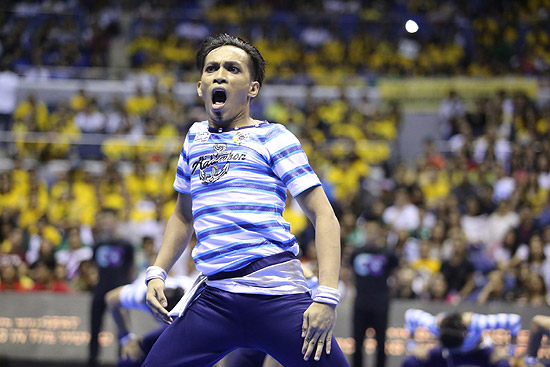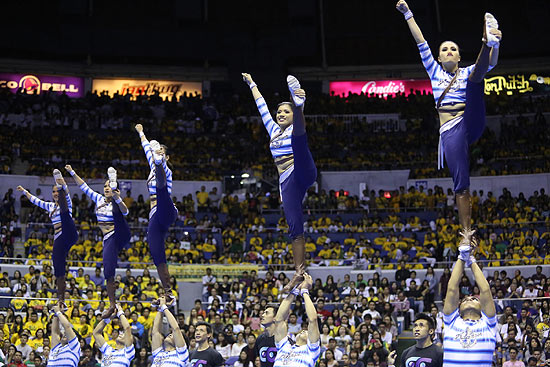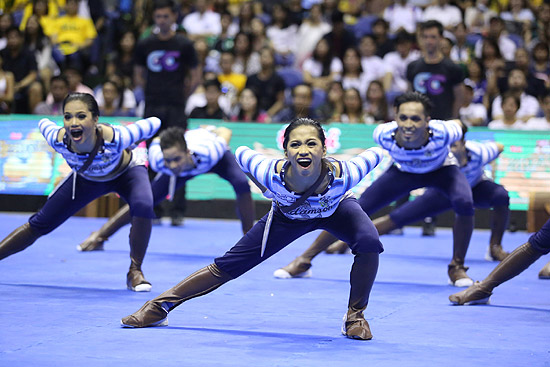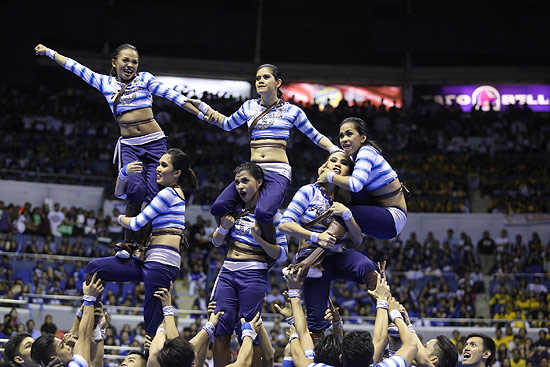 Back-to-back champions, the National University Pep Squad, took on a Native American identity with a flawless spectacle that was pure enthusiasm from start to finish. They summoned a fighting spirit to complete jaw-dropping stunts that seemed to defy gravity. According to NU coaches, they studied other teams' capabilities and worked for choreography that the competitors couldn't do. Their daring and creativity served them well.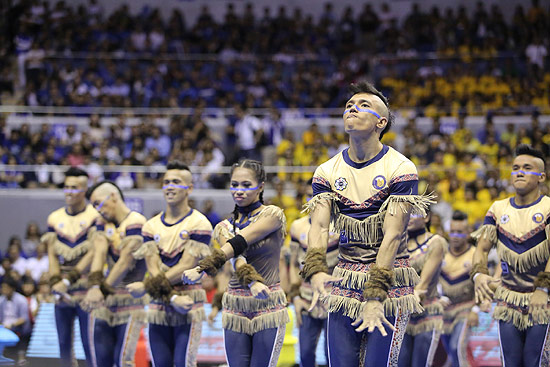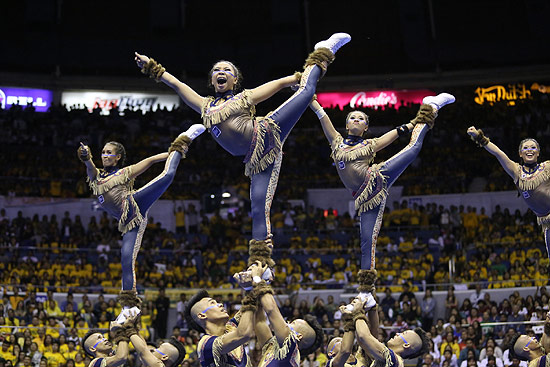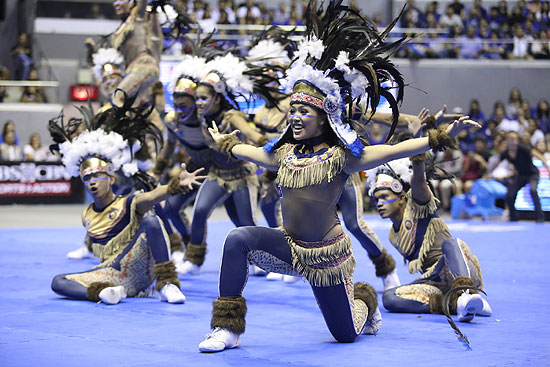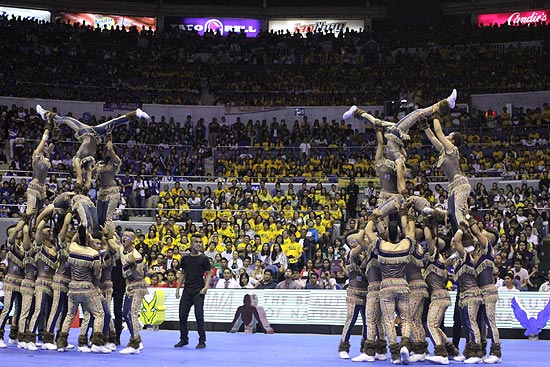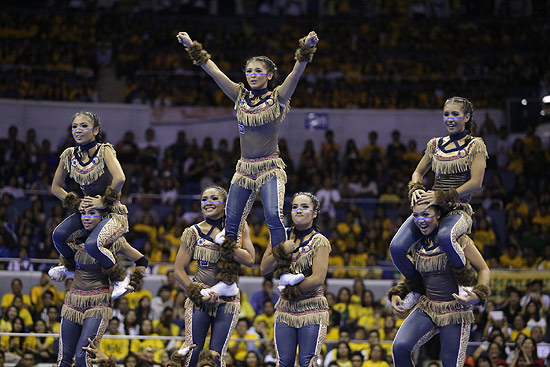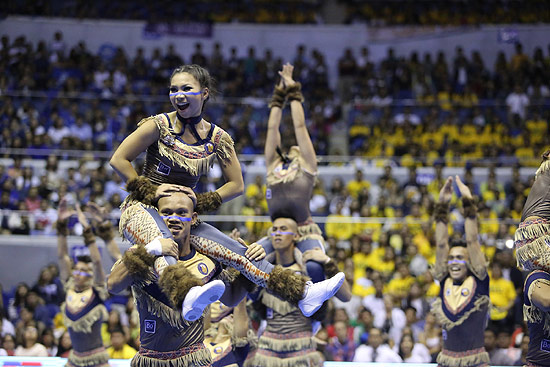 Want more? Read our play-by-play of this year's CDC.
Load More Stories