Top 10 Hottest Newswomen: All-Star Edition
We're big fans of smart and pretty.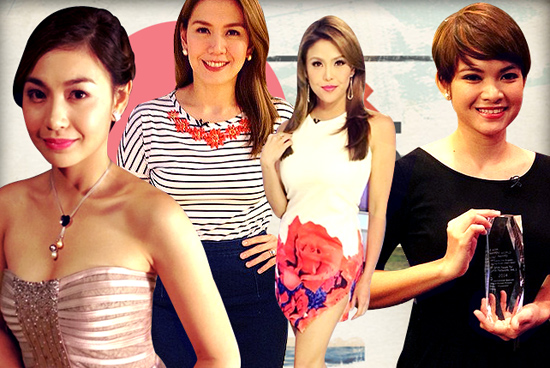 (SPOT.ph) It's been five years since we first started noticing the pretty faces that deliver the news. A lot has changed for these gorgeous newswomen, but what hasn't changed is how they still have us paying more attention to current events when they're on our screens. No matter how disheartening or infuriating their updates make us sometimes, these women somehow make it a little easier to digest.
Who were your favorites among all the newswomen we've featured, Spotters? Tell us in the comments section below!
Note: Only active newswomen who were part of our previous lists were considered.
Also read: Top 10 Hottest Newswomen (2013 Edition)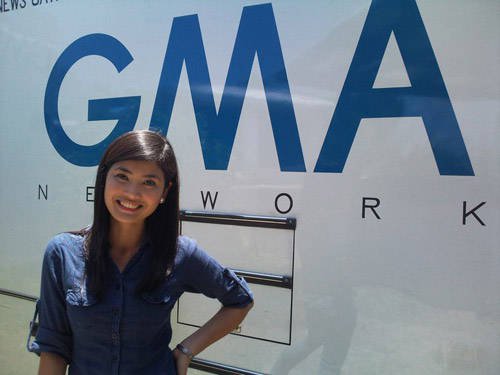 10. Victoria Tulad (GMA 7)
Position held: No. 7 in 2011
Victoria Tulad went from fearless rookie reporter in 2011 to fearless senior news correspondent. Don't let that sweet and charming smile fool you for one second. She can go from covering the Mamasapano clash to the New Bilibid Prison in a heartbeat. From Balitanghali to 24 Oras and State of the Nation, this reporter is everywhere and we couldn't be more glad about it.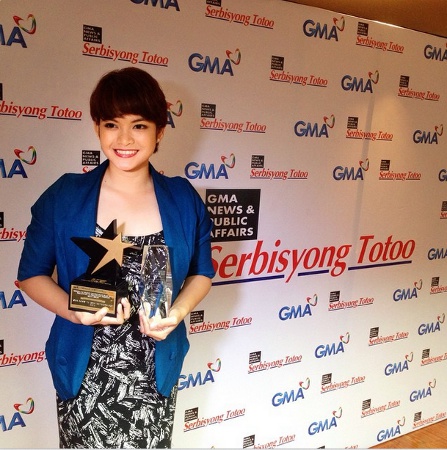 Photo via Instagram
9. Micaela Papa (GMA 7)
Position held: No. 6 in 2011
To this day, this doe-eyed beauty softens even the most hard-hitting news. Now a senior news correspondent, she does reports for multiple news programs on her network but her most notable work to date is her documentary "Gintong Krudo" for which she won the One World Award from the US International Film & Video Festival and the Silver World Medal from the New York Festivals. There's nothing hotter (or more inspiring) than a reporter who goes out of her way to deliver eye-opening stories.
ADVERTISEMENT - CONTINUE READING BELOW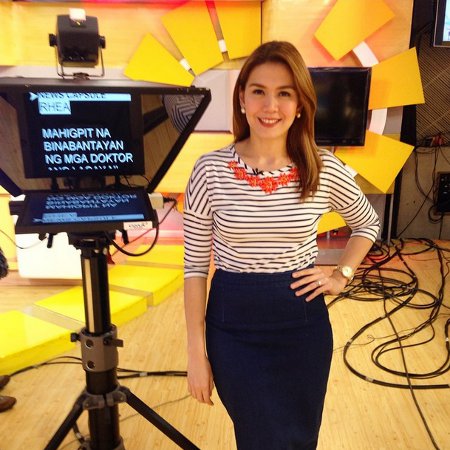 Photo via Instagram
8. Rhea Santos (GMA 7)
Position held: No. 3 in 2010
It's hard to be grumpy about mornings when we see Rhea Santos co-anchoring Unang Balita. This statuesque beauty is pretty busy these days, thanks to her weekly biographical documentary show Tunay na Buhay, where she delves into the lives of different celebrities. Her charisma, down-to-earth personality, and top-notch interviewing skills are more than enough to keep us tuning in every week.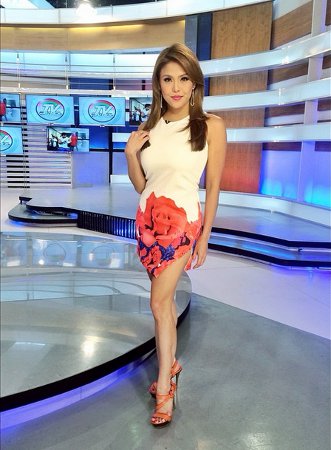 Photo via Instagram
7. Gretchen Fullido (ABS-CBN)
Position held: No. 8 in 2011
It's easy to mistake Gretchen as one of the many glamorous celebrities she's interviewing. She's a mainstay on TV Patrol as the anchor for Star Patrol, where she shows off her svelte, enviable figure in her colorful OOTDs. She's also a regular on the airwaves on DZMM Teleradyo, and as an anchor for the weather and entertainment segments of Dateline on ANC.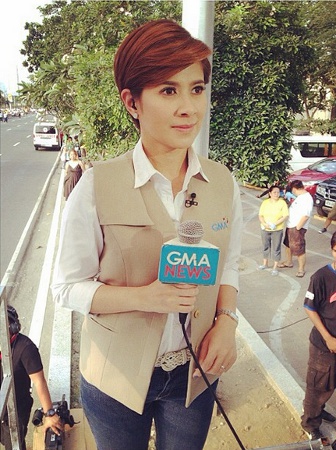 Photo via Instagram
6. Pia Arcangel-Halili (GMA 7)
Position held: No. 5 in 2010
Pia Arcangel-Halili (who has since gotten married to sports anchor Mico Halili) has one of those faces that immediately lights up the room, so much so that it makes the dire news she reports a little less bleak. Her sweet and, dare we say it, angelic features give us more reason to catch up on the news before we start our day.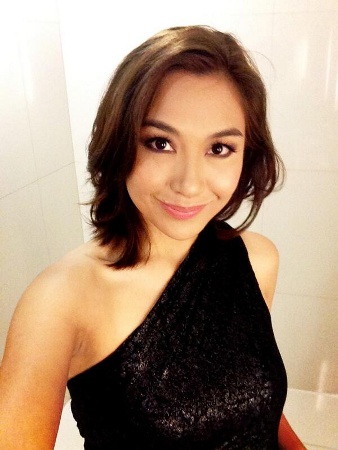 Photo via Twitter
5. Cata Tibayan (GMA 7)
Position held: No. 3 in 2013
ADVERTISEMENT - CONTINUE READING BELOW
With her looks, this entertainment reporter looks right at home with the beautiful people that always surround her. Her gorgeous features are enough reason to catch the news on the weekends, and we only wish we could see more of her during the rest of the week. We're sure other viewers wouldn't mind, either.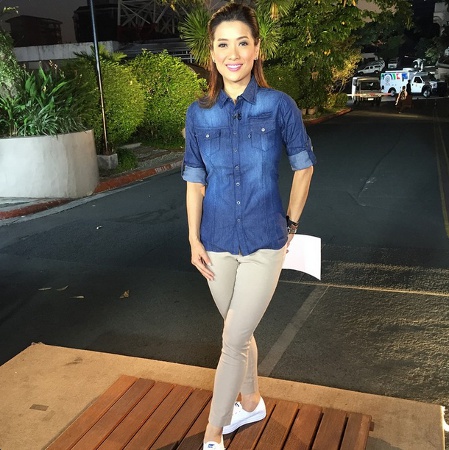 Photo via Instagram
4. Bernadette Sembrano-Aguinaldo (ABS-CBN)
Position held: No. 3 in 2011
There must be something really special about Bernadette Sembrano-Aguinaldo that she once caught a pre-Presidency Noynoy's eye and is now married to Emilio Aguinaldo IV (great grandson of our first president)...you know, aside from the fact that she's a veteran journalist with a handful of prestigious awards under her belt. Maybe it's her inspiring story of battling Bell's Palsy. Or maybe it's her genuine warmth and sincerity when delivering the news. Either way, we're always glad to start our days with her on our TV screens.
Photo via Instagram
3. Shawn Yao (TV5)
Position held: No. 2 in 2010
It's a tough challenge to pay attention to the news when someone like Shawn Yao is delivering them (and her reports for Aksyon are nothing to make light of). She always looks like she just stepped off a fashion runway-especially with those killer cheekbones. She first caught our attention five years ago, and she's certainly kept it after all this time.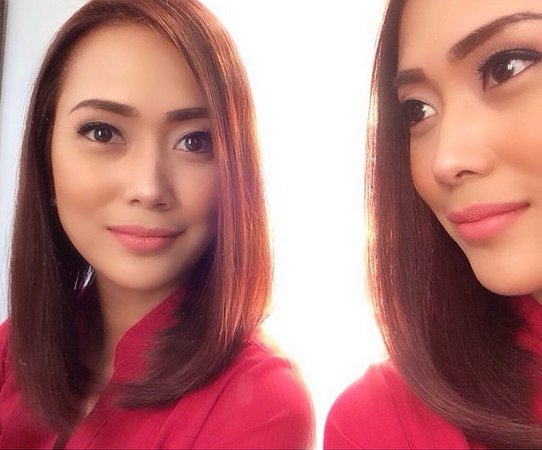 Photo via Instagram
ADVERTISEMENT - CONTINUE READING BELOW
2. Tina Marasigan (ABS-CBN)
Position held: No. 2 in 2013
It's difficult not to stop and stare whenever Tina Marasigan is on our screens. Although this head-turner is a beauty pageant veteran, she's proven there's more to her than just a pretty face. She went from reporting in the sidelines during the UAAP to co-hosting ABS-CBN Sports+Action. Want to catch more of her? She's also a regular co-host at DZMM Teleradyo.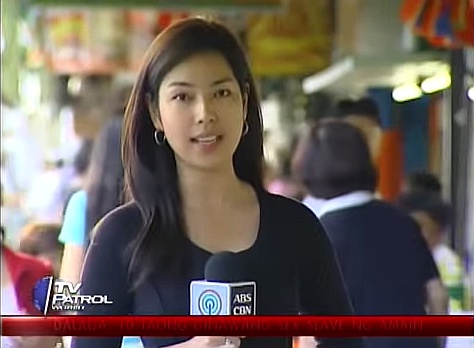 Watch her in action here
1. Zen Hernandez (ABS-CBN)
Position held: No. 1 in 2012
We once took notice of Zen Hernandez's ability to stay calm and collected in front of the cameras, and we'll gladly echo what we said back then. We also said this Angel Locsin look-alike can do no wrong, and we still stand by it. Zen's beauty is in that effortless on-screen presence that we can't help but admire, cementing her ranking on our list. Again.
Also read: Top 10 Hottest Newswomen (2013 Edition)
Load More Stories