10 Awesome Presidents We Never Had
Shut up and take our votes!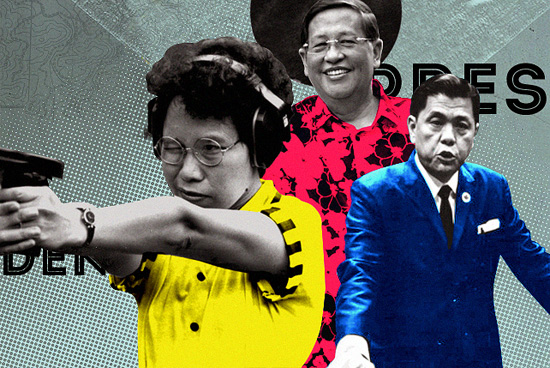 (SPOT.ph) Citizens of this fair city (and country), we know that these trying times have all but completely eroded your faith in the existence of good governance. It has become commonplace to equate politicos with pointy-eared critters from the Netherworld—and you cannot be blamed. We're not sure where all the Carlos P. Romulos and Claro M. Rectos have gone.
Actually, some of them ran for office…but lost. Some of them were gone too soon. The best of the ones who got away are on this list.
Also read: 10 People Who Should Run in the 2016 Presidential Election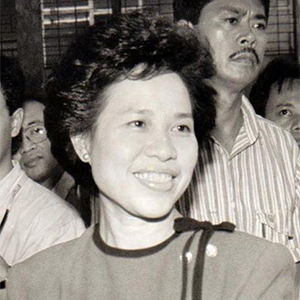 Photo from miriam.com.ph
Senator Miriam Defensor-Santiago
Senator Santiago ran for president in 1992, but lost to Fidel V. Ramos.
Long before she became a savvy personality in social media, Madam Miriam commanded respect not just in the Philippines, but in Asia. Long before the International Justice Court, she was already a United Nations Legal Officer. Her list of awards are staggering and despite making crazy statements about jumping out of a plane and then taking it back, she's proven time and again that she's an excellent legislator and diplomat…when she wants to be. Because she also says things like, "If I want your opinion, I will give it to you." A handful of people think she's a bit loopy, but maybe that's just a side effect of having the brain capacity of two people.
ADVERTISEMENT - CONTINUE READING BELOW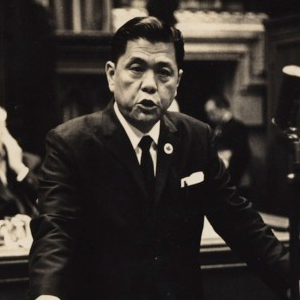 CONTINUE READING BELOW
Recommended Videos
Photo from diokno.org
Jose Wright Diokno, Former Justice Secretary, Senator, and Chairperson of the Human Rights Commission
More than anything, Jose "Pepe" Diokno is a man whose heart is in the right place. F. Sionil Jose describes him as someone possessing an "adamantine integrity" and this fact is undeniable, given Diokno's exceptional track record as a dedicated public servant. He served as the Secretary of Justice under President Diosdado Macapagal, and early on, he was already shaking things up by going after big fishes like American businesses suspected of tax evasion and bribery. As a Senator during Martial Law, Diokno made enough noise to warrant detention in Fort Bonifacio. Upon his release, Diokno set up the Free Legal Assistance Group—an organization that offered, you guessed it, free legal services to victims of Martial Law. His passion prompted former President Corazon Aquino to appoint him to the newly-created human rights commission after she was elected. Diokno resigned from this position in 1987, after the bloody incident in Mendiola, for which he expressed deep disgust and great sadness.
ADVERTISEMENT - CONTINUE READING BELOW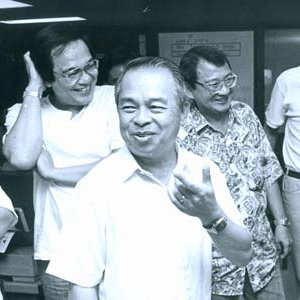 Photo from www.bworldonline.com
Juan Martin Flavier, Former Health Secretary and Senator
Let's DOH it! An entire generation introduced to the value of health, care of a man whose face was permanently occupied with a smile. Of course, aside from catchy ads, Flavier helped launch several programs that focused on sending aid where it mattered most, like Doctors to the Barrios and Oplan Sagip Mata. As a Senator, Flavier lobbied for the Indigenous People's Act and the Philippine Clean Air Act, among other landmark legislations. If that's not enough, he was also the first to launch an HIV-prevention campaign in the country, despite protest and heavy criticism from the Catholic Church.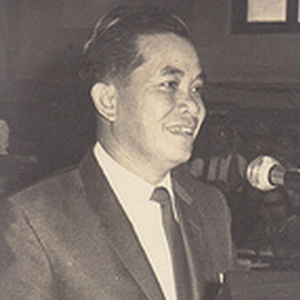 ADVERTISEMENT - CONTINUE READING BELOW
Photo from Flickr
Jovito Salonga, Former Senator and Chairperson of the Presidential Commission on Good Government
Jovito Salonga ran for president in 1992, but lost to Fidel V. Ramos.
It's not intellectual achievements such as topping the bar in 1944 (along with Pepe Diokno) that defines a good public servant. Jovito Salonga gained the respect of his peers not just by doing his job right, but having the passion to pursue what he believes is right. Salonga continued to oppose Martial Law after it was lifted, focusing on reclaiming the Marcos' ill-gotten wealth. In 2007, he resigned from Sigma Rho after the fraternity became involved in the death of Cris Mendez. Like his contemporaries, Salonga understood the importance of non-violence and the primacy of defending human rights.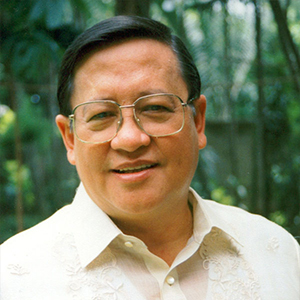 Raul Roco, Former Education Secretary and Senator
Raul Roco ran for president in 1998 and 2004, but lost to Joseph Estrada and Gloria Macapagal-Arroyo respectively.
ADVERTISEMENT - CONTINUE READING BELOW
Who wouldn't fall in love with a public servant who understands the value of education? If there's anyone who understands what "tuwid na daan" means, it's probably Raul Roco. Under his leadership, the Department of Education went from being the fourth most corrupt agency to becoming the most trusted. The man needed only eight months to combat corruption in his department. As if that's not enough to win you over, he also helped legislate the Anti-Sexual Harassment Law and the Anti-Rape Law during his term as a senator.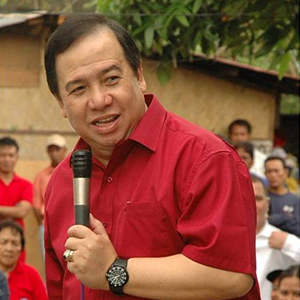 Richard Gordon, Former Tourism Secretary and Senator
Richard Gordon ran for president in 2010, but lost to Benigno Aquino III.
Wow Philippines, why isn't he our president? There are plenty of memes with this sentiment, perhaps best seen in the "action shots" featuring him as the Chairperson of the Philippine Red Cross. His supporters cite his success as Olongapo City Mayor and Chairman and Administrator of the Subic Bay Metropolitan Authority as evidence of his capability to lead. Despite being a front-runner in polls in colleges, Gordon failed to charm voters in 2010—which was really surprising, considering that he was advocating educational reform, transformative politics, and things that just generally sounded awesome.
ADVERTISEMENT - CONTINUE READING BELOW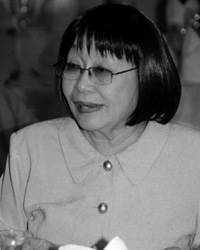 Haydee Yorac, Former Chairperson of the Presidential Commission on Good Government
She not only received the prestigious Ramon Magsaysay Award (as the other public servants on this list also did), there is an award with her name on it. In 2006, the Gawad Haydee Yorac Award was established by Meralco and the University of the Philippines, to be granted to people who've displayed exemplary leadership and public service. There's a good reason for that and that reason is she was a kickass human rights lawyer (she was part of Pepe Diokno's Free Legal Assistance Group). Under her term as commissioner, the COMELEC was said to have its golden days. Anyone with a title like "Incorruptible Crusader" should automatically get votes.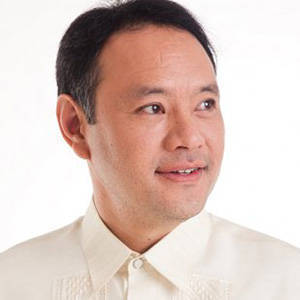 ADVERTISEMENT - CONTINUE READING BELOW
Gilbert Teodoro, Former National Defense Secretary and Chairperson of the National Disaster Coordinating Council
Gilbert Teodoro ran for president in 2010, but lost to Benigno Aquino III.
Galing at Talino—what more could we have asked for? Gilbert "Gibo" Teodoro captured the hearts of a generation ready for new leadership. Yes, some people thought he was really cute, but aside from that, he proved himself to be a level-headed leader, capable of making big decisions. National Defense and the NDCC (now NDRRMC) aren't lightweight agencies. Unfortunately, his candidacy was tainted by Gloria Macapagal-Arroyo's reputation, chalking him up as a casualty of corrupt practices.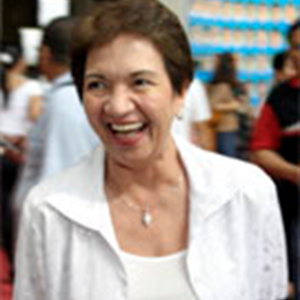 Photo from Newsbreak
Liwayway Vinzons-Chato, Former Bureau of Internal Revenue Commissioner
Her name might not ring bells, but Liwayway Vinzons-Chato was also a Senator we never had. Her stint as BIR Commissioner may have been as colorful as that of Kim Henares, but she made her mark. She had the courage to build a tax evasion case against Lucio Tan and the Fortune Tobacco Company, which she unfortunately lost. However, she did manage to successfully sue plundering members of the BIR. We would indeed appreciate a president who can actually send people to jail for amassing wealth illegally.
ADVERTISEMENT - CONTINUE READING BELOW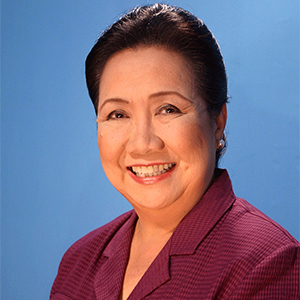 Dr. Esperanza Cabral, Former Health Secretary
She's a fierce Pinay we love, because we're helpless against statements like, "I'm not exactly one who likes to live dangerously, but I'd rather live dangerously than do nothing." Maintaining a stance that the Catholic Church does not approve of is about 20 times harder than simply having it, but that's exactly what she did in the face of heavy criticism from the religious institution. Believes in and fights for what is right? Check! Add to that this Philippine Daily Inquirer special report describing her as "indefatigable" and you have yourself someone who looks pretty presidential.
Also read: 10 People Who Should Run in the 2016 Presidential Election
---
Help us make Spot.ph better!
Take the short survey
Load More Stories