Cat ladies of Quezon City, heads up! A new ordinance limits the number of furry babies you can keep
Dog owners, you might also want to read this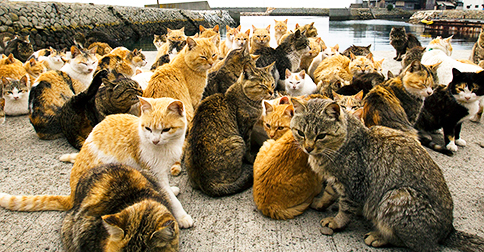 (SPOT.ph) On April 13, the Philippine Daily Inquirer delivered some bad news to animal lovers. In addition to the Monday blues, pet owners were also greeted by Quezon City Ordinance SP-2386, S-2014—a new ordinance that would prevent them from taking care of more than four "space-consuming animals" in their house.
ADVERTISEMENT - CONTINUE READING BELOW
CONTINUE READING BELOW
Recommended Videos
Once Quezon City Mayor Herbert Bautista signs this new ordinance, pet owners would need to secure a P500 permit as "commercial breeders, traders, and trainers" if they want to keep more than four pets at home.
Councilors Raquel Malañgen and Jessica Castelo Daza, authors of the ordinance, cited rising numbers of animal biting cases and concerns about transmission of such diseases as ringworm and salmonella as the reason for the restriction.
We don't know if you're allowed four dogs and four cats, but from the reports, what is clear is that the fine for violating it is P2,000 and, worse, your pets could be confiscated. The government will utilize their mandatory animal registration, which costs P200, to monitor the number of pets per household.
Bird and fish owners, you're safe—but keep it under 30.
Photo from the International Business Times feature on Aoshima, Japan's cat island
Load More Stories