CBCP urges the faithful to use prayer to fight STDs
...and so pray we did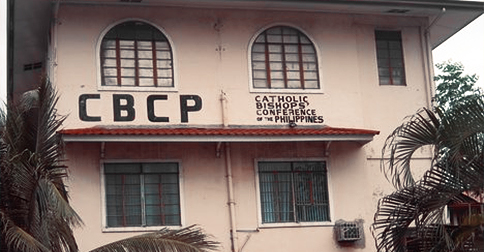 (SPOT.ph) On Thursday, April 16, the Catholic Bishops' Conference of the Philippines (CBCP) spoke about the rising number of Pinoys with sexually transmitted diseases and said that this was due to "less than ideal" family setups. CBCP-Episcopal Commission on Health Care (ECHC) Executive Secretary Father Dan Vicente Cancino was quoted in the Philippine Star saying something that would make Sigmund Freud proud:
ADVERTISEMENT - CONTINUE READING BELOW
CONTINUE READING BELOW
Recommended Videos
"Many young people these days have a distorted concept of sexuality due to the lack of what we call family values formation," Cancino said. "Because of this, they were deprived of a deep parent-child relationship. The familial ties have been damaged. It is no wonder that many of our patients come from broken families, dysfunctional families."
According to Father Cancino, praying is imperative in combating STDs. In conjunction with his observation, we offer these prayers:
1. We pray that the Reproductive Health Law be implemented in the most efficient ways.
2. We pray that the stigma against buying condoms be removed, because there is no shame in wanting to pursue happiness with someone you love (it's a right protected in the Constitution).
3. We pray that people don't have to struggle and beg for their partners to wear protection when engaging in loving coitus.
4. We pray that no man will ever say that they can't feel anything while wearing a rubber, because if they don't wear it, they might start feeling things they don't like. Like burning and itching.
ADVERTISEMENT - CONTINUE READING BELOW
5. We pray that people begin to understand that abstinence-only campaigns do not work for everyone and depriving people of information is like sending them to battle with no armor and no weapons while wearing a blindfold.
Load More Stories