Watch a mashup of '90s jams and Disney songs + more things you might have missed today
Furious 8 gets a release date, tickets for Pacquiao-Mayweather sell out in a minute, and more.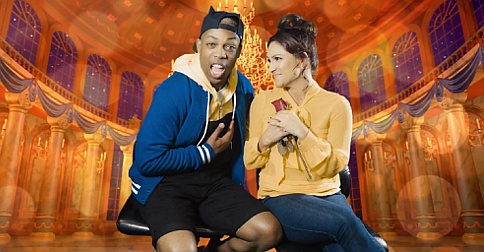 (SPOT.ph) Busy day, Spotters? We quickly recap 10 things you might have missed while you were off the radar.
1. Watch a mashup of '90s jams and Disney songs
Just because it isn't Thursday anymore doesn't mean you can't enjoy this awesome throwback to the '90s. A YouTube star named Todrick Hall mashed up your favorite Disney songs with those nostalgic '90s slow jams. The result is pretty awesome.
ADVERTISEMENT - CONTINUE READING BELOW
CONTINUE READING BELOW
Recommended Videos
2. Furious 8 now has a release date
It looks like the Fast and the Furious franchise isn't going anywhere any time soon. According to Vin Diesel, the eighth installment is set for release in 2017, and will reportedly be a follow-up to Furious 7.
3. Scientists have sequenced the entire genome of the woolly mammoth
A team of scientists has successfully sequenced the entire genome of the extinct woolly mammoth. The scientific breakthrough is crucial in determining why these creatures went extinct around 4,000 years ago.
4. Daughter of Janice De Belen hurt by rumors linking her mom to Gerald
Inah Estrada, the daughter of Janice De Belen, admitted that she was "hurt" and "offended" by the rumors linking her mom to actor Gerald Anderson. "Of course, you know, there will always be people who will have that idea, 'Ah, there's maybe something [sic],'" she said. Inah also added that she and her mom have never talked about the issue.
ADVERTISEMENT - CONTINUE READING BELOW
5. February dates set for Fifty Shades sequels
It's official! The highly anticipated sequels to Fifty Shades of Grey will be released just in time for Valentine's Day in 2017 and 2018. Fifty Shades Darker will be out February 10, 2017 and Fifty Shades Freed will be released on February 9, 2018. Stars Dakota Johnson and Jamie Dornan are expected to reprise their roles.
6. Tickets for Pacquiao-Mayweather bout sold out in 60 seconds
All tickets sold online for the May 2 fight between Manny Pacquiao and Floyd Mayweather were "literally" sold out in just 60 seconds. Fans who were not able to score a ticket online will reportedly still have a chance to buy tickets, but at a much higher price.
7. Napoles to be with murder convicts in Mandaluyong correctional
Alleged pork barrel scam mastermind Janet Lim-Napoles will be jailed under maximum security alongside murder and homicide convicts at the Mandaluyong correctional. Before this, however, Napoles will be quarantined for 60 days to undergo physical and psychological tests.
ADVERTISEMENT - CONTINUE READING BELOW
8. Mary Jane Veloso transferred to Indonesia's prison island
Mary Jane Veloso was transferred to a prison island in Indonesia early Friday morning where she and nine other individuals will be facing execution by firing squad. Veloso, who was convicted of drug smuggling, is expected to meet with her mother and two children on Friday.
9. 10 Places to Get a Chori Burger in Manila
Just because you can't be in Boracay right now doesn't mean you have to miss out on the chori burger. We show you 10 places in Manila where you can have your fix.
10. 10 Waterproof Things You Need for Summer
Headed to the beach? Save your gadgets from being water-related casualties with these 10 waterproof things you need for summer.
Load More Stories