Watch the honest trailer for Fifty Shades of Grey + more things you might have missed today
A new storm is approaching, Trillanes wants to stop the K-12 program, and more.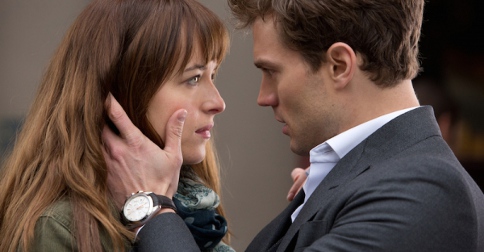 (SPOT.ph) Busy day, Spotters? We quickly recap 10 things you might have missed while you were off the radar.
1. Watch the honest trailer for Fifty Shades of Grey
They're back! The folks behind the hugely popular honest trailers are celebrating their 100th episode with a parody of Fifty Shades of Grey. The best part? When they start to quote, er, awkward lines from the book that didn't make it to the script.
ADVERTISEMENT - CONTINUE READING BELOW
2. A Filipino-American is a co-director for Pixar's Inside Out
Filipino-American Ronaldo del Carmen is part of the highly anticipated Pixar animated movie, Inside Out. The film, which stars Amy Poehler, Bill Hader, and others, is set to screen at this year's Cannes Film Festival. He explained that he got the gig because he was invited by Pete Docter to co-direct after they both worked on another Pixar film together, Up.
3. Daniel Matsunaga and Erich Gonzales are dating...
...according to his sister, anyway. In an interview with PEP.ph, model Vanessa Matsunaga confirmed the rumors and said that her brother was "very happy." She also clarified that Daniel had nothing to do with the Erich's recent split from her non-showbiz boyfriend.
4. Weather update: A storm is headed to the Philippines
The state weather bureau has confirmed that tropical storm (internationally name: Noul) is forecasted to enter the Philippine area of responsibility (PAR) on Thursday. Once it enters PAR, it will be called "Dodong" and is expected to make landfall by Friday or Saturday.
ADVERTISEMENT - CONTINUE READING BELOW
5. AFP confirms MILF killed Usman
The Armed Forces of the Philippines (AFP) confirmed Wednesday that the Moro Islamic Liberation Front (MILF) killed terrorist Abdul Basit Usman, after the latter entered an MILF area. Usman was one of the targets of the Oplan Exodus in Mamasapano, Maguindanao last January.
6. Thai facing deportation apologizes for Pinoy racial slurs
The Thai national who is facing deportation for posting racial slurs against Filipinos on his Facebook account has apologized. Prasertsri Kosin said it was not his intention to malign the Filipinos, and added, "...I would like you to forgive me." Kosin drew flak after calling Filipinos "Pignoys" and "low-class slum slaves."
7. Trillanes asks SC to stop K-12 Program
Senator Antonio Trillanes IV has asked the Supreme Court (SC) to stop the controversial K-12 Program, which adds two more years in high school. He filed his petition Wednesday, asking the high court to issue a temporary restraining order against the program. Trillanes said the government should first address other problems in the the education sector, such as lack of classrooms and the low salary of teachers.
ADVERTISEMENT - CONTINUE READING BELOW
8. Everything you need to know to get flawless eyebrows
Looking to get perfect eyebrows? Cosmo.ph shows you how to nail (and maintain) flawless brows, from brow threading to knowing the right type of product to use. Plus, we show you 10 nifty makeup hacks that will change your life.
9. One Date in Manila Under P1,000
Need ideas for your next date night? We give you a cheat sheet on where to take your SO. Best of all, it's easy on the budget, too!
10. SPOT.ph Guide: Where to Take Mom This Mother's Day
Make your mom feel extra-special this Mother's Day with a gastronomic feast, pampering fit for a queen, and much more!
Recommended Videos
Load More Stories