Dingdong Dantes responds to rumors of his election plans + more things you might have missed today
Dodong may become super typhoon, a hotel that offers "crying rooms," and more.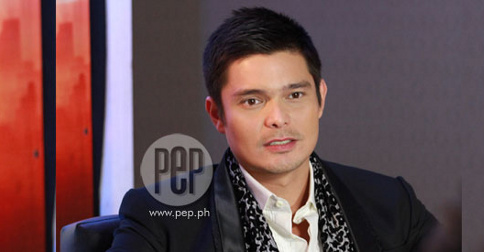 Photo via PEP.ph
(SPOT.ph) Busy day, Spotters? We quickly recap 10 things you might have missed while you were off the radar.
1. Dingdong Dantes responds to rumors of his election plans
Dingdong Dantes has finally responded to rumors that he is on the Liberal Party's (LP) shortlist of senatorial bets. He said he was "honored" to be part of the list but clarified, "I'm categorically saying that I'm not running in any electoral post this 2016." He said that he needed to focus on his career, heading the National Youth Commission, and his wife's pregnancy.
ADVERTISEMENT - CONTINUE READING BELOW
2. Sunshine Cruz reacts to rumors of Cesar Montano's new relationship
Sunshine Cruz has responded to reports that her estranged husband Cesar Montano has allegedly fathered a child with former beauty queen, Sandra Seifert. Her statement was simple: "It's really not my business anymore. If he's happy, good for him." She is currently set to file a domestic abuse case against Cesar.
3. Forevermore goes international
Forevermore may be coming to a close, but the telenovela will soon start airing in Cambodia, Vietnam, and parts of Africa. The show will end on May 22, and will be replaced by the remake of Pangako Sa 'Yo.
4. Snake returns to smartphones
Back in the day when mobile phones just had tiny green screens, everyone was kept busy playing Snake. Well, it's coming back to our smartphones this May 14. According to the game's creators, the game will be called Snake Rewind and "combines the iconic elements" of the game with "great new features."
ADVERTISEMENT - CONTINUE READING BELOW
5. A hotel in Tokyo offers "crying rooms"
If you've ever wanted a space to cry in peace, a hotel in Tokyo has found the solution. Mitsui Garden Yotsuya offers "crying rooms," a safe space for women to let all their feelings out with a good cry. Each room is stocked with "luxury tissues," a selection of tearjerker films, makeup remover, and a steam eye mask to rid yourself of bloodshot "cry eyes" the morning after. The cost? U.S. $83 a night.
6. Weather update: Dodong may become a supertyphoon
According to the state weather bureau, Typhoon Dodong has entered the Philippine area of responsibility (PAR) and is expected to become a super typhoon. Although Typhoon Dodong may not yet directly affect the country, it will bring light to moderate rain showers and thunderstorms in some parts of the country on Thursday.
7. At least five lawsuits filed against Pacquiao in U.S. courts
ADVERTISEMENT - CONTINUE READING BELOW
At least five lawsuits have been filed in the U.S. against Manny Pacquiao. The people who sued him said they paid to watch him fight Floyd Mayweather Jr. but "felt defrauded" by the former's failure to disclose his shoulder injury. "The lawsuits are factually wrong and legally wrong, and we expect they will be dismissed in due course." said Daniel Petrocelli, an attorney for Pacquiao's camp.
8. Six more accuse Veloso's recruiter of trafficking activities
Six more people have accused Maria Kristina Sergio of alleged human trafficking activities, including one complainant who said Sergio had tried to convince her several times to work abroad since she was 16 years old. Sergio is facing human trafficking and estafa charges for allegedly tricking Mary Jane Veloso into bringing a suitcase with heroin to Indonesia.
9. 10 Cute Socks with Personality
From the Mario Bros. to even taco socks, add a pop of color and personality to your outfit with these 10 cute socks.
ADVERTISEMENT - CONTINUE READING BELOW
10. 10 Hipster Hangouts in Manila
If you've ever wondered where the artsy and unconventional folk hang out in Manila, we rounded up 10 places where being one's true self is what's usual.
Load More Stories