Mr. Vice President, you're not the President yet
Vice President Jejomar Binay slipped and skipped to 2016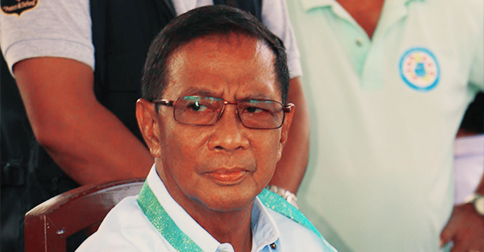 (SPOT.ph) On May 7, the Philippine Daily Inquirer published an article about a little slip Vice President Jejomar Binay made at an event in Pasay on Wednesday night. A reporter asked him if it's true that he resigned as the chair of the Philippine Healthcare Educators Inc. (PHEI), the Veep answered, "E paano naman, president na ako."
ADVERTISEMENT - CONTINUE READING BELOW
Need we really say more than, hold your horses, sir! Let's have an election first!
According to the article, Vice President Binay didn't even realize that he made the mistake until the reporter who asked the question clarified that he may have meant vice president. He responded by saying that he got used to answering inquries about his presidential bid. We're not sure how that explains anything, but there are plenty more mysteries that need to be solved. Let's get to those first.
Recommended Videos
Load More Stories