Watch a couple get engaged in an Ed Sheeran concert + more things you might have missed today
LTFRB mulls return to a P40 taxi flag-down rate, a Wes Anderson-designed cafe, and more.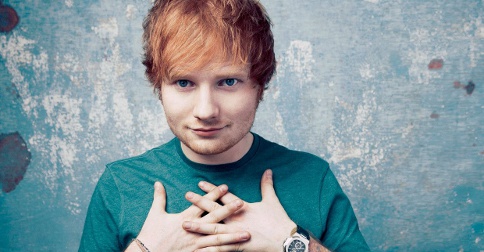 (SPOT.ph) Busy day, Spotters? We quickly recap 10 things you might have missed while you were off the radar.
— Ed Sheeran (@edsheeran) May 7, 2015
1. Watch a couple get engaged in an Ed Sheeran concert
No, it wasn't while he was singing "Thinking Out Loud." The proposal actually went down while Ed Sheeran was singing "All of the Stars," another romantic ballad. Midway through his performance, Sheeran called the couple onstage, where the man gave a heartfelt speech then got down on one knee. She said yes, of course.
ADVERTISEMENT - CONTINUE READING BELOW
2. Mayweather says no to MayPac rematch
It looks like Floyd Mayweather Jr. has eaten his words, just days after saying he was open to a rematch with Manny Pacquiao. Dubbing Pacquiao a "sore loser," he said that he "lost a lot of respect for him" after Pacquiao blamed his defeat on his injured shoulder. "I'm not going to buy into the bulls*** ... and I don't want the public to buy into the bulls***," he said.
3. Angelina Jolie and Brad Pitt's movie gets a November release
Brangelina's onscreen reunion now has an earlier release date. By the Sea, slated for release in November, is a far cry from Mr. & Mrs. Smith. The story follows the troubled marriage of a couple, but everything gets even more complicated when they visit a French seaside resort. Jolie will also write, direct, and produce the film.
4. A cafe designed by Wes Anderson now exists
Ever wondered what it would be like to be a character in one of Wes Anderson's films? You'd probably want to book a flight to Milan, because a cafe called Bar Luce features interiors designed by the director himself. The result? A cafe that looks straight out of one of his visually striking films. "I tried to make it a bar I would want to spend my own non-fictional afternoons in," he explained.
ADVERTISEMENT - CONTINUE READING BELOW
5. Vigan formally declared New7Wonders city
It's official! Vigan City is one of the world's New7Wonders cities. Vigan is one of the first cities to be inaugurated, and the seven cities were selected based on a combination of online, telephone, and text votes.
6. DOTC mulls return of P40 taxi rate
The Land Transportation Franchising and Regulatory Board (LTFRB) is considering a return to the P40 flag-down rate for taxis, due to rising oil prices. LTFRB Chair Winston Ginez said the board is "carefully studying" proposals to retract the P30 rate, and noted that the recent decrease was only provisional.
Meralco consumers can expect lower electricity bills for the month of May due to a lower generation charge. According to reports, households consuming 200 kwh will be charged P139.08 less.
8. Weather update: Dodong could affect Manila
The state weather bureau warns of the possibility of Signal No. 1 being raised over Metro Manila this weekend, as Typhoon Dodong threatens Northern and Central Luzon. Otherwise, residents may experience cloudiness to moderate rainshowers and rainstorms.
ADVERTISEMENT - CONTINUE READING BELOW
9. 10 Fresh Tunes to Listen to This May
Make this month a musical one with our roundup of the freshest tracks from your favorite artists, including Blur, Britney Spears, and Mariah Carey.
10. Top 10 Spicy Wings (2015 Edition)
Roll up your sleeves, put on a bib, and ready your appetites. We rounded up the 10 best spicy wings in the metro.
Recommended Videos
Load More Stories