Milk Tea Mystery Solved?
Video evidence further strengthens case against son of shop owner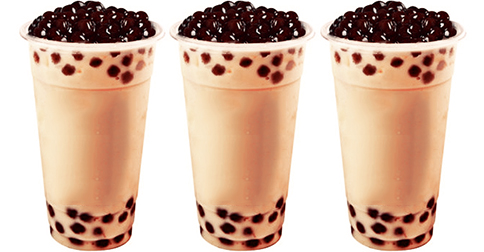 (SPOT.ph) A month after it was first reported that two people had died almost instantly after drinking milk tea from Ergo Cha Milk Tea House, pertinent details of the mysterious incident are finally surfacing. Police investigators revealed that traces of oxalic acid was found in the substances submitted for testing, as well as in the bodies of the victims, and CCTV footage is now being used as evidence against Lloyd Abrigo.
ADVERTISEMENT - CONTINUE READING BELOW
Abrigo is the son of shop owner William, who drank the "funny tasting" milk tea to prove to customer Suzaine Dagohoy that it's safe. A third victim, Dagohoy's boyfriend, also took a sip of the tea, but immediately spat it out and was spared from the full effect of the poison. It turns out that the drink tasted strange because it was contiminated with oxalic acid, a chemical found in bleach or rust-removing products. All three were taken to the hospital, but Suzanne Dagohoy and William Abrigo died soon after.
According to medical reports, less than a spoonful of oxalic acid could immediately cause deaths in adults and barely a pinch is lethal to a child. Experts also noted that the substance looks similar to salt or sugar. In 2007, it figured in a food poisoning case in Compostella Valley after it was mistakenly used in meals prepared for a feeding program, sending 60 people to the hospital.
ADVERTISEMENT - CONTINUE READING BELOW
The footage outside Ergo Cha shows Lloyd Abrigo coming back to the shop after his father was declared dead, seemingly manning the cleaning of the kitchen area. The investigators noted that Abrigo had turned off the cameras inside the shop, but Abrigo denies doing so. His family further defended him, saying that they can't think of a reason why the young Abrigo would do his father harm. Despite this testimony, Abrigo is now facing two counts of murder and one count of frustrated murder.
Suzaine Dagohoy's name is also spelled "Suzanne" in news reports.
Recommended Videos
Load More Stories