Gab Valenciano dances in Pitch Perfect 2 music video + more things you might have missed today
P-Noy scolds his speechwriters, Maja Salvador defends Janice de Belen, and more.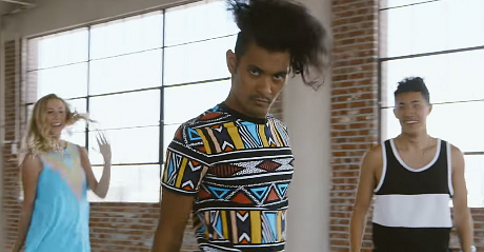 (SPOT.ph) Busy day, Spotters? We quickly recap 10 things you might have missed while you were off the radar.
1. Gab Valenciano dances in Pitch Perfect 2 music video
After his "super selfie" moves inspired Beyonce's "7/11" video, Gab Valenciano is back in another music video. This time, it's for Pitch Perfect 2's video for the track, "Crazy Youngsters." The video also features stars Anna Camp and Brittany Snow.
ADVERTISEMENT - CONTINUE READING BELOW
2. Maja Salvador defends Janice de Belen
Amid rumors that Janice de Belen was the alleged third party in the breakup of Gerald Anderson and Maja Salvador, the latter has defended the veteran actress. "Nanay ko naman 'yon... kung meron akong dapat sagutin, 'yon, let's respect her. I love her so much." Maja and Janice were once co-stars in the telenovela, Ina, Kapatid, Anak.
3. Lani Mercado says there is no need for police intervention on Jolo shooting probe
Cavite Representative Lani Mercado has said that there was no need for a probe on the police and doctors who handled the shooting incident of her son, Jolo Revilla. In an interview with PEP.ph, she said, "Considering that there was no third party involved and that no crime was actually committed, my family considers this as a matter that does not require police intervention."
4. Cate Blanchett reveals previous relationships with women
ADVERTISEMENT - CONTINUE READING BELOW
Oscar-winning actress Cate Blanchett revealed in an interview Wednesday that she had "many" past relationships with women. She made the statement while promoting her film Carol, where she plays a bisexual woman in the '50s. She, however, did not elaborate on her relationships. Blanchett has been married to her husband for 18 years, and they have three sons.
5. The identity of female Thor has been revealed
You might remember earlier reports saying that the comic book version of Thor is now a woman. Marvel has confirmed that the identity of the female superhero is Dr. Jane Foster (the mortal love interest of the former Thor). According to Marvel, Jane is also battling cancer and her ability to wield the magical hammer "isn't helping things at all."
6. Scientists warn of a "substantial" El Niño this year
Australian and Japanese meteorologists have forecasted a "substantial" El Niño weather phenomenon that has already begun and will continue later into the year. "There's always a little bit of doubt when it comes to intensity forecasts, but across the models as a whole we'd suggest that this will be quite a substantial El Niño event," said David Jones of the Australian Bureau of Meteorology.
ADVERTISEMENT - CONTINUE READING BELOW
7. P-Noy openly scolds own speechwriters
It turns out that even P-Noy's own speechwriters aren't spared from his scolding. The President openly admonished his team as he delivered an impromptu speech for government-owned and -controlled corporations (GOCCs) on Wednesday. "Wala hong teleprompter. Mayroon ho akong apat na kodigo rito. Sana matuto ang aking speechwriters na maghanda nang mas maaga. Gayahin ninyo ang efficiency ng GOCCs," Aquino said.
8. Nine cars that were popular with '90s college students
Still remember the car you drove back when you were young and in college? Let Top Gear Philippines refresh your memory with a roundup of nine cars that once filled university parking lots.
9. 10 Celebrity #IWokeUpLikeThis Posts That Will Make You Feel Better About Bed Hair and Eye Bags
Stars, they're just like us...especially in the morning. These 10 celebrities prove that when it's early, we're all just regular, unglamarous people.
10. It's in the Bag: What the Contents Say About You
ADVERTISEMENT - CONTINUE READING BELOW
You can tell a lot about someone from the contents of their bag. We listed the 10 types of bags and what they say about the people who carry them...whether they're a tita or a hardcore commuter.
Recommended Videos
Load More Stories