Vice President Binay is getting picked on
Like totally.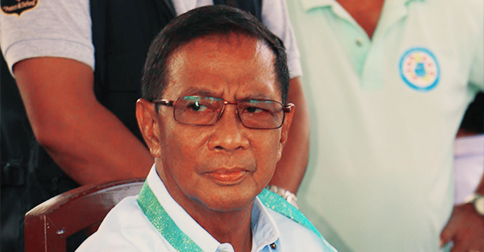 (SPOT.ph) Despite sending a letter to the Philippine Daily Inquirer requesting a bit of privacy regarding matters that don't really concern the public (because who needs to know what public servants are doing on their own time, it's not like they're elected democratically to serve the public in the most transparent way possible), details of his...in a manner of speaking, "currencies being chilled" by the Anti-Money Laundering Council (AMLC) made the rounds.
ADVERTISEMENT - CONTINUE READING BELOW
Frankly, we're not at all impressed by the AMLC because what if you just forget that you have money in your pocket and you launder it by accident? Why is it criminal to wash your money anyway? What if it's really dirty and you just want to make it presentable again? We've seen very dingy P20 bills.
Anyway, the Binay family lawyer, Atty. JV Bautista, has spoken on the issue: "Maybe this freeze order is another form of political harassment. We are wondering why it reached the media, because such proceedings are confidential in nature."
Indeed, why should this be in the news? Is this even a meme? If it's not a meme, it shouldn't be in headlines and nobody should write about it. Who wants to bore people with information, like details about that poor Jeane Napoles' party and her mother's businesses. Does that even matter to people? Who cares about these allegations and why bother getting closer to the truth? Focus on more important issues, please. How long before roads get named after the right people? Chop, chop! Time's a wastin', let's go!
ADVERTISEMENT - CONTINUE READING BELOW
Recommended Videos
Load More Stories