Kris Aquino was yelled at by two men in Bangkok airport + more things you might have missed today
Over 70 confirmed dead in Valenzuela fire, issues at the Bangko Sentral, and more.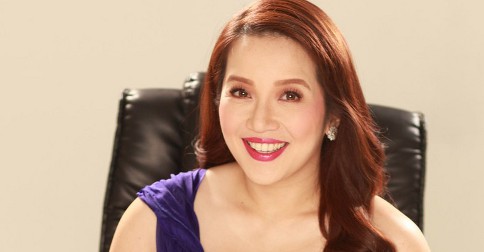 (SPOT.ph) Busy day, Spotters? We quickly recap 10 things you might have missed while you were off the radar.
1. Kris Aquino was yelled at by two men in Bangkok airport
Kris Aquino took to Instagram to share a "stressful" incident in a Bangkok airport while she and her two sons were on their way to Manila. According to her, she and her sons were "properly in line" when two irate men shouted at her, "Get out of my f**king way because I want to get out of this f**king country." She added that despite being "within her rights," she didn't see the need to respond because her "'haters' will find a way to make it appear na [siya] 'yong masama."
ADVERTISEMENT - CONTINUE READING BELOW
2. The trailer for Scream Queens is here
After Glee comes Ryan Murphy's newest horror-slash-comedy, Scream Queens. The series trailer was released Thursday, and gave viewers a glimpse of the all-star cast that includes Lea Michele, Emma Roberts, and Ariana Grande. The story revolves around a college campus rocked by a series of murders.
3. Kim Chiu is going back to school
Actress Kim Chiu is reportedly headed back to school. According to a report, she will be taking Business Management in UP Diliman. "I took the entrance exams last August and passed and I have already enrolled. I chose business management because I own several business franchises including Julie's Bakeshop and Potato Corner," she explained.
4. A major voice actor of The Simpsons has left the series
Harry Shearer, the voice behind famous The Simpsons characters such as Mr. Burns and Ned Flanders, has left the show. Fox reportedly did not renew his contract, but Shearer took to Twitter to thank fans for their support and welcomed the opportunity to do other projects. He has been with the show since it first aired in 1989.
ADVERTISEMENT - CONTINUE READING BELOW
5. Rebel Wilson will be designing a clothing line
Comedian Rebel Wilson has announced that she will be teaming up with plus-size clothing brand Torrid to design a new clothing line. She explained, "I've never really felt like there's a brand out there in the plus-size world that is creating cool stuff, that fits well and is good quality yet affordable." The collection will launch in November.
6. BSP told to explain why new P100, P1,000 bills "look too similar"
On Thursday, Senator Koko Pimentel urged the Bangko Sentral ng Pilipinas (BSP) to explain why the P100 and P1,000 look "too similar," especially when crumpled or have undergone wear and tear. He reportedly received "numerous complaints" from the public on the confusion and asked that the BSP "state if there are plans to improve the situation."
7. CA protects shoot site of Forevermore
The Court of Appeals (CA) has issued a Writ of Kalikasan to protect the Mount Santo Tomas Forest Reserve in Tuba, Benguet from destruction. This covers Sitio Pungayan in Tuba where Forevermore is filmed. Since the show's debut, the town has reportedly attracted a high level of traffic, thanks to fans and tourists.
ADVERTISEMENT - CONTINUE READING BELOW
8. Over 70 confirmed dead in Valenzuela factory fire
Over 70 people have been confirmed dead and a number of others remained unaccounted for after a fire hit a warehouse in Valenzuela City on Wednesday. According to Bureau of Fire Protection regional director F/Sr. Supt Sergio Soriano Jr., some 30 others were injured in the incident. Retrieval operations are still ongoing.
9. Emoji Quiz: Guess the Pinoy Telenovela
In this day and age, using emojis is an easy way to incorporate a bit of fun and character into everyday conversation. Can you figure out the Pinoy movie telenovela titles we've described using emojis?
10. Decoding the Dude: The Hipster versus The Douche
They're both dudes and they can rub you the wrong way when they start talking about their interests...which are very, very different. From fashion sense to language and even favorite movies, we've decoded their salient differences.
Recommended Videos
Load More Stories