Unilab's New Digital Short Will Give You All Sorts of Feels
Unilab celebrates 70 years by honoring unsung heroes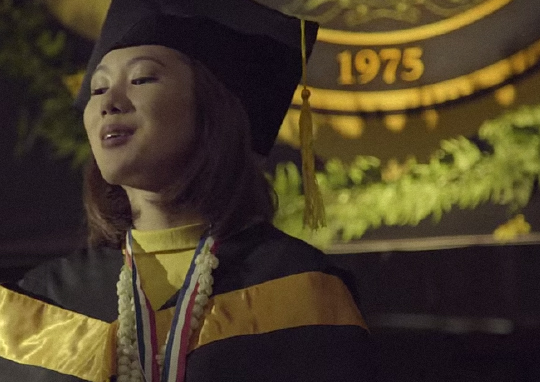 In line with their 70th year in the industry, Unilab - the pharmaceutical company behind brands such as Biogesic, Alaxan, Neozep, and Enervon - has released an all new digital short, and it'll give you all sorts of feels.
Press play on the video from this link:


This campaign, called "Alam Namin", wishes to recognize and give thanks to the unsung heroes of everyday who constantly embody Husay at Malasakit to loved ones and communities they serve, without expecting anything in return. Members of the family who work silently and unnoticed to make sure you get the best of everything. Parents who persevere to give a better life to their children. Physicians and healthcare professionals who work patiently to give quality service to their patients. Drugstore partners who go to great lengths to ensure that vital medicines reach far-flung places.
ADVERTISEMENT - CONTINUE READING BELOW
Unilab knows these unsung heroes embody husay at malasakit to give their best care to people they serve and love. Their expression of these intrinsic Filipino values inspires Unilab to consistently give its best in developing products and services that are affordable and accessible. So that every Filipino is cared for the way he should be.
From research to quality compliance, marketing to distribution, products to people - everything that Unilab invests in is to ensure each customer's well-being. Husay at malasakit is an expression of what Unilab stands for.
What was once a small corner drugstore, Unilab has grown to become the leading pharmaceutical and healthcare company in the country. Today, many of Unilab's products continue to be trusted by Filipino families, from over-the-counter brands Ceelin, Enervon, Biogesic, Alaxan, Solmux, Neozep, Bioflu, Revicon Forte, Dolfenol, and Myra E. Its top prescription brands are Vidastat (simvastatin), Lifezar ( Losartan K), Combizar (Losartan K + HCTZ), Zegen (Cefuroxime), and Levox (Levoflaxin).
ADVERTISEMENT - CONTINUE READING BELOW
Share the video and spread the feels, will you?
To know more about "Alam Namin", visit www.unilab.com.ph.
Recommended Videos
Load More Stories