Duterte LOLs at investigation by U.S. Human Rights group
The Davao City Mayor called them a bunch of hypocrites.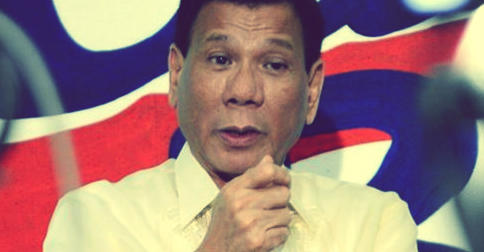 (SPOT.ph) Mayor Rody Duterte, at this point, seems more of an action hero than an actual feasible candidate for the presidency. He flips people off, he appears in magazine covers, he drops killer lines, and he threatens to kill the bad guys. That last one makes him a questionable character (murder, still wrong) and it has attracted the attention of Human Rights Watch (HRW), a New York-based group that's a bit worried about his crime management style.They might launch an investigation on the summary killings by the "Davao Death Squad," but Mayor Duterte is not deterred.
ADVERTISEMENT - CONTINUE READING BELOW
He's more flabbergasted than anything, because speaking as the mayor of the ninth safest city in the world, he thinks that HRW should spend its time addressing the race-related violence in Baltimore and other parts of America. Ladies and gentlemen, that's a burn.
The Philippine Daily Inquirer published his response to HRW on Wednesday, via text from Hong Kong:
What?!!!??!! U.S.- based human rights wants me investigated?! Bullshit!! You are all hypocrites! You cannot even protect the human rights in your own country the American-Africans and other minorities, not to mention your inutility in dealing with the genocide going on in Africa and other countries.
We don't know how he'll actually handle national affairs if he becomes commander-in-chief, because not everything can be solved by bullets and threats. Frank Underwood tried it. Things aren't going so well for him.
Recommended Videos
Load More Stories