Today in Karma: Man gets in a car accident and his 17 girlfriends pay him a visit at the hospital
They were decidedly not happy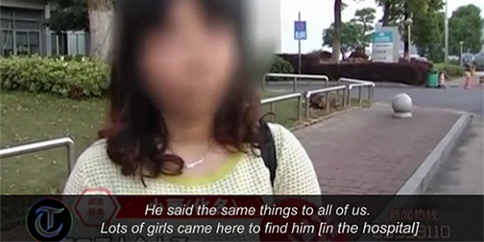 (SPOT.ph) On Wednesday, we stumbled upon this report by The Telegraph about a man in China who was involved in a car crash and was subsequently arrested for fraud. The reason? His 17 girlfriends crashed into each other, in a manner of speaking, when they all rushed to the hospital to visit him. Sounds like something out of a farcical rom-com...and it is.
ADVERTISEMENT - CONTINUE READING BELOW
This bizarre news shares a striking similarity with the plot of Run for Your Wife, a play recently staged by Repertory Philippines about a man who has two girlfriends in two separate towns. He very carefully keeps his secret...until he gets into an accident, ends up in the hospital, and his two loves visit him. It's a funny play and, surprisingly, something that can happen in real life.
The 17 women, aged 20 to 40, formed an alliance after they consolidated their stories. Not only was the man cheating, he was also asking some of the women for money. Stranger still, he has a child with one of them, has been in a relationship for 10 years with another, and he's a fiancé to a now very angry would-have-been bride.
Oh, and he also faked a degree in civil engineering. That's some Catch Me If You Can-level hokum right there.
Load More Stories