Gawad Kalinga founder Tony Meloto tweets in response to allegations of sexism
Meanwhile, it's confirmed that he did make that speech at the FilCom Center in Waipahu.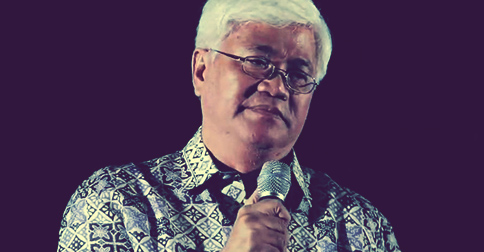 (SPOT.ph) On Saturday, the University of Hawaii Center for Philippine Studies (UH-CPS) posted a statement regarding a speech Gawad Kalinga founder Tony Meloto made during one of the events for their 40th anniversary. The letter contained details about the speech that "disturbed" and "upset" the audience and UH-CPS itself.
ADVERTISEMENT - CONTINUE READING BELOW
CONTINUE READING BELOW
Recommended Videos
We quote:
But what was most disturbing about his speech was his sexism. His belief that the "greatest assset of the Philippines is our beautiful women," and that the future of the nation can be advanced by using them to attract the "best and the brightest" men from the West, and enticing them to invest in the Philippines, was outrageously sexist and deeply offensive to everybody in the audience, as well as patronizing and disrespectful to Filipino women in particular.

Equally offensive, Mr. Meloto went on to share his views on the need for Filipino women and their white husbands to produce what Mr. Meloto (apparently humorously) called "cappuccinos," and appeared to present such a policy of seduction and reproduction as a solution to the problems of economic development in the Philippines.

(Read the full text on the UH-CPS Facebook page.)
In response, Meloto tweeted early Tuesday (May 26) and dismissed the claims made by the UH-CPS:
— Tony Meloto (@tonymeloto) May 25, 2015
Public figures Gang Badoy and Carlos Celdran also took to social media to shed a bit of light on the matter, hinting that this may not be the first time that Meloto gave this speech or something similar:
— Gang Capati (@gangbadoy) May 23, 2015
— carlosceldran (@carlosceldran) May 25, 2015


Several other people are speaking up on social media about Meloto's "sexist" views, while his supporters are countering by highlighting his achievements.
SPOT.ph got in touch with writer Leloy Claudio, who was at the event where the speech was made, and he confirmed that Meloto was "cracking bad, offensive jokes." We also found a short article on Tony Meloto's visit published in the Hawaii Filipino Chronicle on April 18, but there was no mention of the now-controversial speech.
Load More Stories