Senator Grace Poe hits Vice President Binay right in the plunder case
The road to 2016 is littered with dirt.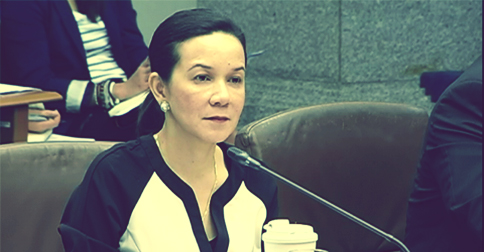 (SPOT.ph) Shots are being fired left and right between the two leading "candidates" for the 2016 National Elections. The word candidate is in quotation marks because it's 2015 and neither of them are officially running. With the way things are going, it's easy to get confused—especially with Vice President Binay slipping about his "future" position a little too soon. They say confidence is attractive, but in Philippine politics, the underdog usually gets the votes.
ADVERTISEMENT - CONTINUE READING BELOW
CONTINUE READING BELOW
Recommended Videos
Vice President Binay should know this. He's been in the business for a long time, so it's surprising that his friends are bringing out the big guns, attacking Senator Grace Poe's competence, her friends, and now, even her citizenship and residency. "She's not qualified to run," representatives of the Vice President's party-list say.
In response, Senator Grace Poe quipped, "Ang importante tingnan mo 'yung pagkatao. Magaling ba sa trabaho? Masipag ba? Wala bang kaso na plunder?"
Z-snaps all around.
Load More Stories