The Palace knows about your MRT woes. They love you and are asking for patience.
Kiss, kiss. Hug, hug.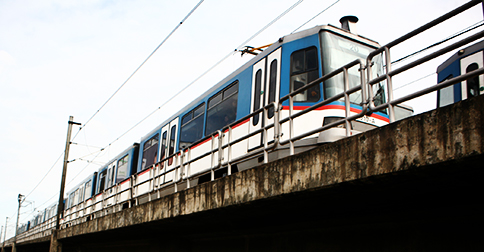 (SPOT.ph) Hey there. Are you feeling blue (from being squished in a metal cart with hundreds, if not thousands of other people) or left out (of a ride to work)? The Palace wants you to know they care about you and that they understand that lately, it doesn't feel like there's anything (e.g. trains) out there for you.
ADVERTISEMENT - CONTINUE READING BELOW
CONTINUE READING BELOW
Recommended Videos
Said they: "If you notice that day to day, the number of coaches that are servicing the commuters do vary and that is because on a daily basis it has to be determined if safe [sic], if they will carry all the passengers from point A to point B; and we would like really to maintain the safety."
They just want you to have security. And really, isn't that what we all want? The knowledge that trains won't collide or crash against barriers? The comfort of breathing easy because you're not going to die from oxygen deprivation?
They're asking for a little more patience, because...eh, true love waits or something, "We keep saying it but we do apologize for these inconveniences, and we do appeal for continued patience until such time that we have new coaches that can service more people."
Can you still endure...or is it time move on, let's go find actual solutions to problems?
ADVERTISEMENT - CONTINUE READING BELOW
Also read: Ang MRT parang pag-ibig
Load More Stories