10 Memories from UP Diliman's CASAA
The iconic food court was razed by fire on June 13.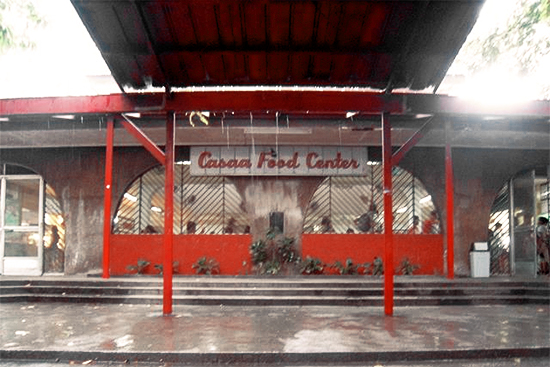 (SPOT.ph) Over the weekend, students and graduates from the University of the Philippines (Diliman) shared their #CASAAMemories after a fire destroyed the well-loved food court. Pictures soon detailed the extent of the damage and the sight of the charred walls broke the hearts of the countless isko and iska who had all sorts of memories associated with the place.
ADVERTISEMENT - CONTINUE READING BELOW
CONTINUE READING BELOW
Recommended Videos
This is a short tribute to CASAA, with a lot of love and hope that it can be home to fun times for more students in the future.
Ninja waiters!
Always hold the plate with one hand, because the moment it starts looking anything close to empty, it's gone. Kumurap ka lang, wala na ang plato mo.
You can get readings there.
"Photox" of short stories for English 11 for lunch, yes.
No matter how little money is in your wallet, there's a meal for you here.
Sizzling lamb chop for P150. Solid. But if you have less than that, there are plenty of options—kahit iced Milo lang. (Busog ka na sa P30—pancit canton with rice and egg.)
We all ate roast beef with mashed potato at one point.
Sa Pipanganan, probably. Alternative: Baked mac.
We made friends there, if only by proximity.
Friendship is what happens when you share tables or offer one to someone else who needs to eat.
ADVERTISEMENT - CONTINUE READING BELOW
The extra minutes you spend sitting there helped you pass that exam!
Cramming at CASAA. Mas madaling mag-aral kapag may pagkain.
"Magkaholding hands papunta sa CASAA."
Immortalized in an Eraserheads song.
People broke up in CASAA.
People met up and hooked up there, but really, the heartbreak stays because you cried and turon with cheese was all you had for company afterward. (Turon with cheese was really good, though).
Walang katapusang group work sa CASAA.
Bonding over forced cooperation! There was dirty ice cream outside if you needed to cool down.
A great number of adventures started in CASAA.
Flyers here, flyers there. You overheard a conversation, someone sat with you and invited you to join a thing. CASAA was ground zero for many, many stories.
Load More Stories