Quotes of the Week: Mayor Duterte wants a less stressful commute for all, LeBron James spoke too soon + others
The city's most interesting soundbites this week
(SPOT.ph) Much to the relief of people who are being flooded by the 10 Kinds of Basketball Fans, the NBA Finals has concluded and "the team with that Curry guy" took the trophy home. The bickering between Senator Grace Poe and Vice President Jejomar Binay has died down, with our lawmakers focusing on the Bangsamoro Basic Law...all while the MRT continues to fall apart and commuting becomes increasingly more difficult for the working-class citizens of Manila.
Oh, for some good news: The Supreme Court issued a TRO against the construction of the Torre de Manila. Will it stick?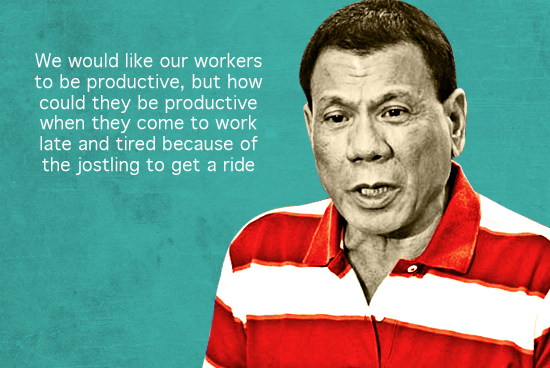 ADVERTISEMENT - CONTINUE READING BELOW
CONTINUE READING BELOW
Recommended Videos
1. "We would like our workers to be productive, but how could they be productive when they come to work late and tired because of the jostling to get a ride, not to mention the fact that a huge chunk of their daily earnings go to their transportation fare." — Davao City Mayor Rody Duterte, on commuters.
We quote the forgotten popstar from 2000s, Stacie Orrico, "You make it so easy to love you."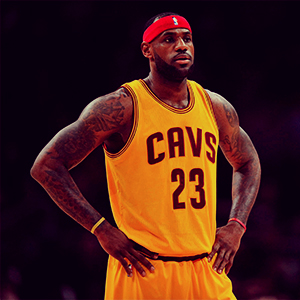 ADVERTISEMENT - CONTINUE READING BELOW
2. "I feel confident because I'm the best player in the world. It's that simple." — Basketball Star LeBron James, on the NBA Finals.
Oh, how this statement hurts now that we all know they lost.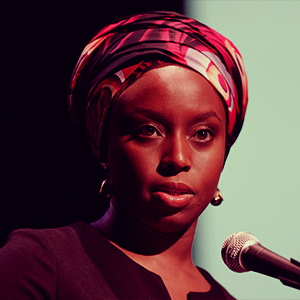 3. "I speak because I think our time on earth is short and each moment that we are not our truest selves, each moment we pretend to be what we are not, each moment we say what we do not mean because we imagine that is what somebody wants us to say, then we are wasting our time on earth." — Writer Chimamanda Ngozi Adichie, speaking to the graduates of Wellesley College.
ADVERTISEMENT - CONTINUE READING BELOW
It's amazing how "be yourself" can sound so much more inspiring when said this way.
4. "It is quite clear from Tuason's own assertions that she is blurting out these lies, concocting stories and twisting truth just to save her neck from sure punishment stemming from her masterminding the multi-billion Malampaya scam." — Senator Jinggoy Estrada, on PDAF Scam witness Ruby Tuason.
ADVERTISEMENT - CONTINUE READING BELOW
F.O. na!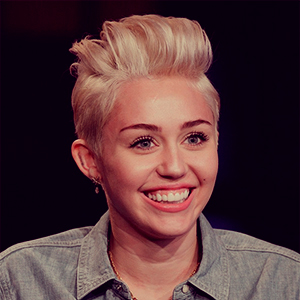 5. "You can't make every single person agree with what you say. You got to just say your truth." — Artist Miley Cyrus, on her new punk-slash-hippie lifestyle.
We're really digging how badass she is now. (New album! With the "Fifty Ways to Leave Your Lover" cover as a bonus track!)
ADVERTISEMENT - CONTINUE READING BELOW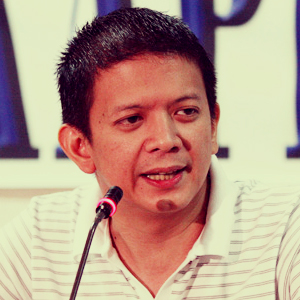 6. "It is not for me to reject offers of assistance from anyone. It would be foolish for any potential candidate to reject the offers of help from anyone." — Senator Chiz Escudero, on the upcoming elections.
If that "helping" hand is covered in filth, you might want to reconsider.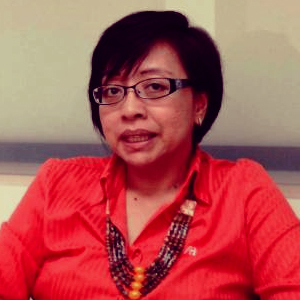 ADVERTISEMENT - CONTINUE READING BELOW
7. "Let us give peace a chance. Ibalik natin ang tiwala at pagmamahal sa isa't isa." — Government Peace Panel Chief Negotiator Miriam Coronel-Ferrer, on the Bangsamoro Basic Law.
We vote for love, all the way, but let's make sure this law is a good one.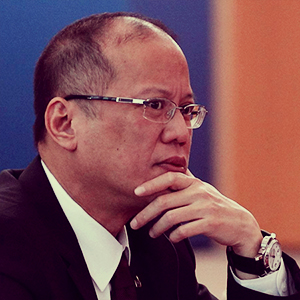 8. "Our brothers are voluntarily laying down their arms. They are fully aware of the threats to their own safety brought about by private armed groups, but they are doing this nonetheless; they are telling us: 'Brother, this weapon that I used to defend myself, I no longer need it. I wholeheartedly entrust my safety to you. Brother, I lay these weapons down today, because I believe that, like me, you are determined to transform our society and our very lives.'" — President Benigno Aquino III, on the Bangsamoro Basic Law.
ADVERTISEMENT - CONTINUE READING BELOW
Next stop: Eliminating those private armed groups.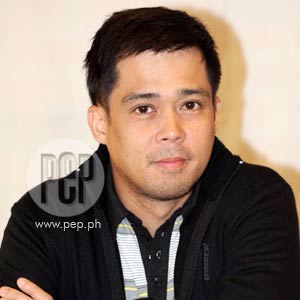 9. "As the vice-governor of the province, I am worried on how such a foul and offensive word would damage the reputation of the Siquijodnons in the long-run." — Siquijor Vice Governor Dingdong Avanzado, on Isabelle Daza's #SiquiWhore post.
Is camwhore still okay to say?
ADVERTISEMENT - CONTINUE READING BELOW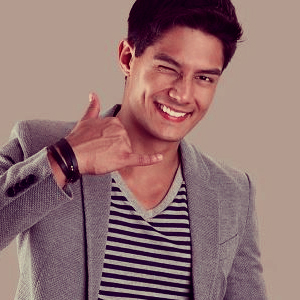 10. "Three years, I prayed so hard for a nice relationship and a person who I'm looking for. [Someone] God-fearing, close to my family, mabait—everything I found it in her." — Actor Daniel Matsunaga, on Erich Gonzales.
Do you hear that? That's the sound of all the bitter people groaning from all this sweetness.
ADVERTISEMENT - CONTINUE READING BELOW
Art by Warren Espejo, with photos from PEP.ph and screenshots from Facebook fan pages, various TV show videos, news clips, and images used by fans in YouTube slideshows.
Load More Stories