Carnap is now in the Oxford English Dictionary
High blood is, too!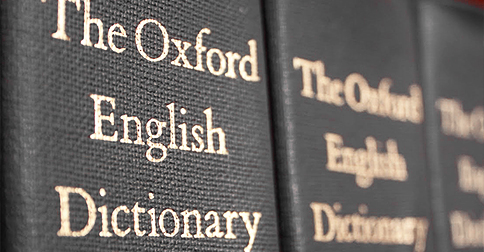 (SPOT.ph) The next few lines might make sticklers for grammars feel "high blood," but the truth is, in language, a lot of people don't stay wrong for a long time. In fact, communication is curiously one of the more democratic things we've invented. When words or sentence structures are used by the majority, the broken rule becomes the norm. To prove that point, "because Internet" is an explanation we can all more or less accept.
ADVERTISEMENT - CONTINUE READING BELOW
CONTINUE READING BELOW
Recommended Videos
On June 25, the Philippine Daily Inquirer reported that a number of Philippine English words (read more about Salvage and 20 Other Philippinenglish Words: A Non-Definitive List) are being "officially recognized" by the Oxford English Dictionary (OED).
Carnap, high blood, gimmick, presidentiable, KKB, barkada, and even sari-sari store are included in the preliminary list that OED sent to Inquirer. The full update, which includes (among other things) 500 new words and more than 900 semantic revisions, is set to be released on June 26.
Load More Stories