Ho-hum: High ranking public official makes a sexist remark
What do you mean by "magpakalalaki ka"?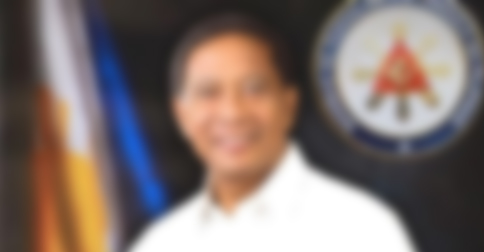 (SPOT.ph) If you feel like the days are getting colder, we first want to ask you where you live because we need a bit of breeze. Second, we're here to bring a bit of warmth...by making your blood boil a little. But only if you're irked by sublimated sexism.
ADVERTISEMENT - CONTINUE READING BELOW
CONTINUE READING BELOW
Recommended Videos

On Thursday, a public official sent a letter to another public official (Senator Koko Pimentel) containing the phrase: "Magpakalalaki ka." What does that even mean? What is the criteria for judging for being a man? Obviously, the Y chromosome is not enough, because trans men are men. Also, why are we still assigning certain traits according to gender? And why will people say this is "OA naman" in the comments section?
ADVERTISEMENT - CONTINUE READING BELOW
You would think that it would hurt a politician's reputation if he's caught being openly irresponsible with the use of his language, but nope. The public official writes this all down right beneath his letterhead. Where is the fun, Philippines?

News agencies have published the letter in full
We're not out to name names here, because hey, this public official is no spring chicken and he lived during a "different time." However, there's a curious level of hypocrisy going on, since this public official needs to drink his own medicine. If he means to say that Senator Pimentel shouldn't be a coward, then perhaps he owes us an explanation for not showing up to several hearings.
ADVERTISEMENT - CONTINUE READING BELOW
Load More Stories