PHOTOS: Metro Manila Pride March 2015
Love will win.
(SPOT.ph) Just a day after the U.S. Supreme Court ruled in favor of recognizing same sex marriages as legal across all states, love was celebrated in the streets of Manila. The rainbow was everywhere on June 27—on Facebook profile photos, on the streets, in the sky over the people who joined the march, and, sadly, in closets. If you think about it, 1,500 doesn't really sound like a lot.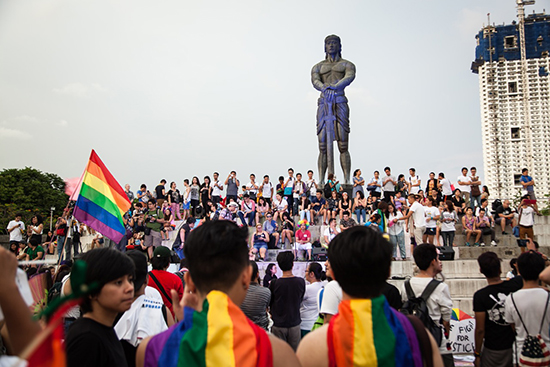 Spot the photobomb.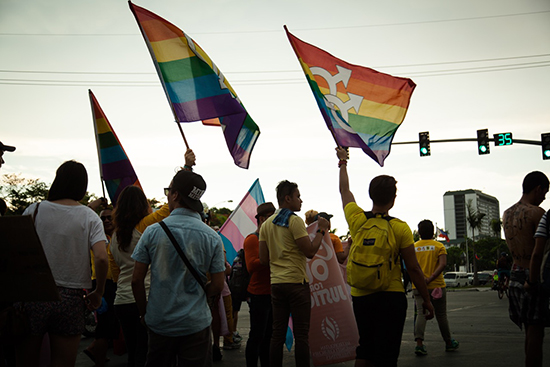 ADVERTISEMENT - CONTINUE READING BELOW
Let the colors fly!
The number is better than zero, but consider the fact that there are millions of people living in the Metro. We're inclined to think that the LGBT individuals in the city don't suffer discrimination "all that much," but recent events prove otherwise. The controversy merely highlighted the need for a law that guarantees that everyone can enjoy and exercise their rights as human beings—nothing more, nothing less.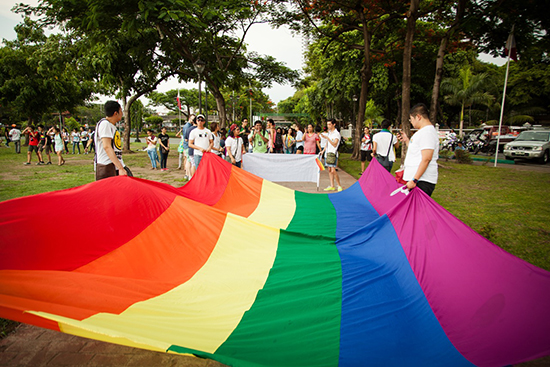 Pag-ibig will prevail. There's hope in these colors.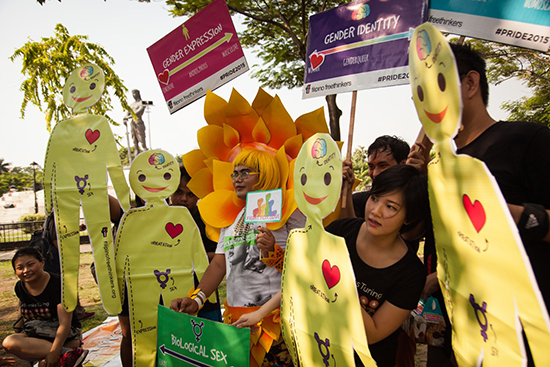 ADVERTISEMENT - CONTINUE READING BELOW
The Filipino Freethinkers contingent gives love to Alan Turing while illustrating the complexities of gender and human sexuality via gingerbread people.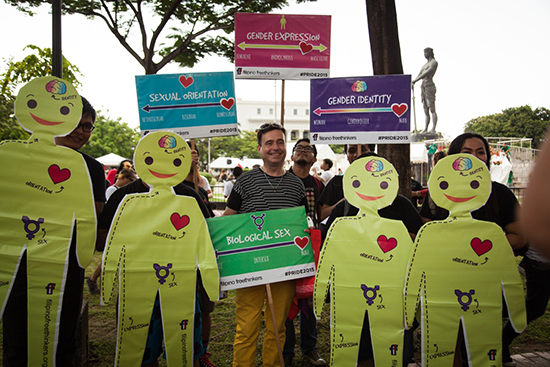 Genderqueer folk, you have a place here!
Key events on Sunday muted the colors of the Metro Manila Pride March (MMPM), with the Palace clarifying their stance on same sex marriage (summary: nope) and a protest against it was held in Cebu. It is, of course, the role of everyone who sincerely believes in the cause to remain undaunted—to demand that people listen, especially when you are fighting for what you think is right. MMPM continues to wave flags, directing people's attention to the concerns of the community.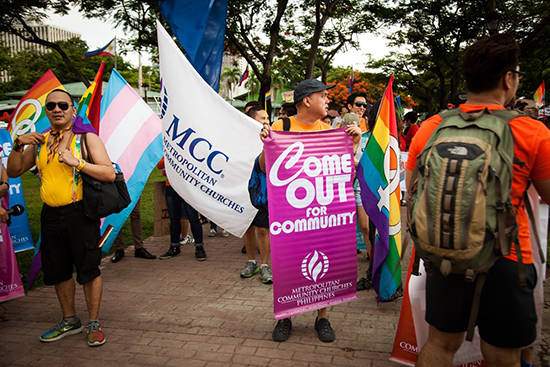 ADVERTISEMENT - CONTINUE READING BELOW
Churches for love!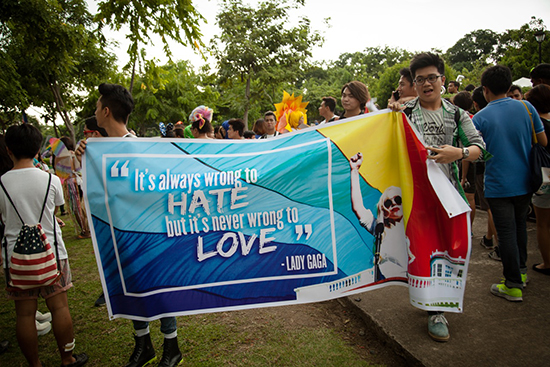 Lady Gaga, of course.
The road to marriage equality in the U.S. wasn't won overnight—it began with people coming out, snowballing into parades, which in turn inspired young LGBT individuals to equip themselves with enough knowledge to get into positions where they could make more changes. In a stirring speech after the Supreme Court decision was announced, U.S. President Barack Obama acknowledged all the steps it took to get to the landmark decision. If you're interested in the details, Nathaniel Frank writes about its brief history.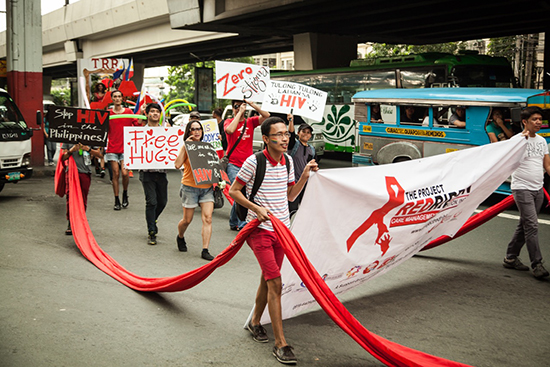 ADVERTISEMENT - CONTINUE READING BELOW
Awareness is the first defense against HIV/AIDS.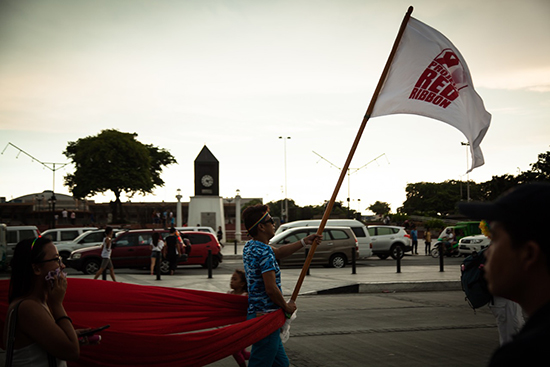 Fight the stigma, soldier on!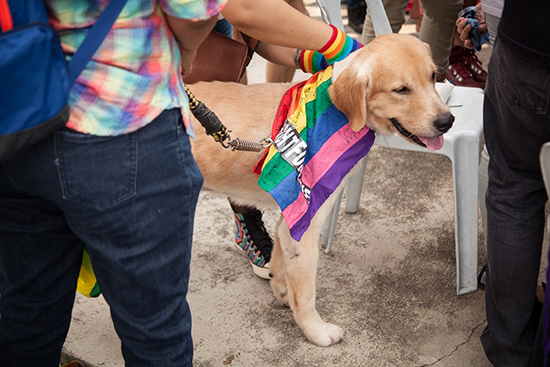 Dogs support love—no doubt about that
Singing "2 Become 1" by the Spice Girls may not be the most earth-shaking rally activity, but every centimeter on the road to victory counts. If a show of solidarity by singing about making love gets people talking about an issue, then the folks who assembled at the Lapu-Lapu Monument at Rizal Park are helping the movement. Even the dog who showed up for the march did his part. His presence was appreciated, as is every ounce of support anyone ever gives for equality and love.
ADVERTISEMENT - CONTINUE READING BELOW
Photos by Garrick Bercero
Load More Stories