10 Things You'll Never See in Manila Again
A walk through the Metro's memories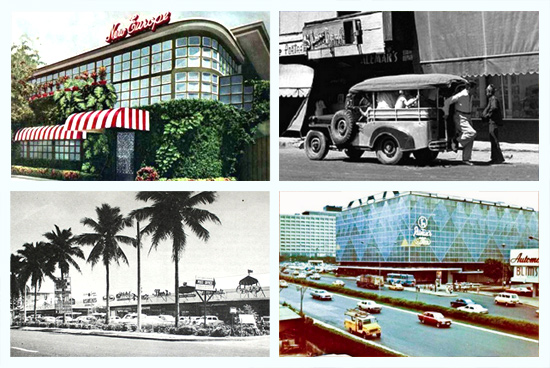 Progress is impossible without change. In the case of Manila, taking the road to modernization meant getting rid of landmarks and other things that once defined this historic city. Let's pay tribute to some of the most memorable things we will probably never see in Manila again.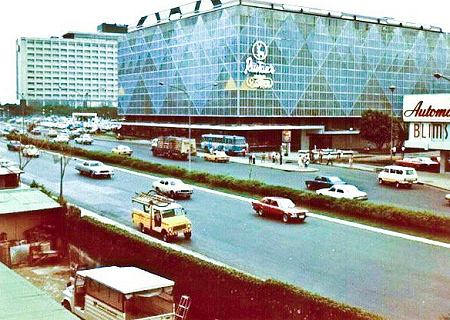 The Original Rustan's Makati
Built in the 1970s, the Rustan's in Ayala Avenue was the go-to place for quality gifts and other merchandise. It was one of the first stores ever built by Rustan's, a company owned by the Tantoco family that would later grow into a department-store empire.
Rustan's Makati became an iconic store, partly because of the unique design by architect Jose Sala. The box-like store stood out more due to the elegant blue tiles covering it, an unforgettable feature that would signal to everybody that they were approaching the most modern shopping center of that era. Sadly, the building was later remodeled and the blue tiles were replaced by a newer but boring facade.
ADVERTISEMENT - CONTINUE READING BELOW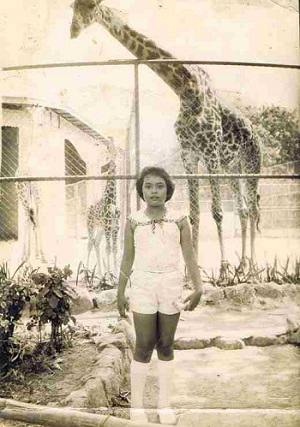 CONTINUE READING BELOW
Recommended Videos
The Giraffes of Manila Zoo
Since its inception in 1959, the Manila Zoological and Botanical Garden (popularly known as Manila Zoo) has fascinated kids and adults alike with its variety of flora and fauna.
However, the zoo—which used to be a top attraction in Manila (aside from the Luneta Park)—has failed to keep up with other local and international zoos, a problem brought about by mismanagement and its failure to properly take care of its animals. As a result, some of the animals that once fascinated many visitors are now just considered part of Manila Zoo's history. These include a rhinoceros, a black panther, a kangaroo, a camel, and the giraffes—majority of which have died due to natural causes.
In some cases, however, animals died due to irresponsible (and cruel) visitors. Molly the giraffe, for example, choked to death after a visitor fed her with a plastic straw. Another giraffe named Sally died soon after. There used to be three giraffes in Manila Zoo (see photo above) but today, visitors can only see a replica or effigy of a giraffe which hardly satisfies their curiosity.
ADVERTISEMENT - CONTINUE READING BELOW
So far, none of the plans to bring new giraffes to the Manila Zoo have materialized. In 2008, for example, representatives from the People for the Ethical Treatment of Animals (PETA) wrote petitions to the Tanzanian government and successfully stopped the plans of transferring giraffes to the Manila Zoo.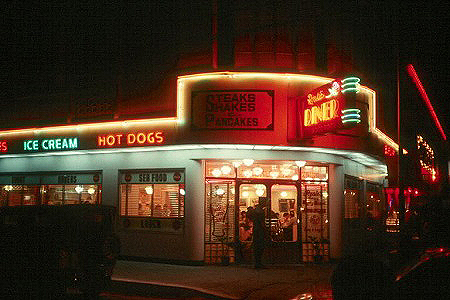 Rosie's Diner
Before Ermita became notorious for its nightclubs and KTV bars, there were wholesome restaurants like Rosie's Diner which offered classic American food to its loyal customers.
Located on M.H. Del Pilar Street, Rosie's Diner was where students and families would usually stop by if they wanted to satisfy their cravings for American diner food. The place became famous for its signature Midget Burgers (six small burgers decorated with small flags), taco salad, and creamy milkshakes. Other mouthwatering dishes on their menu include roast beef sandwich, apple pie a la mode, chicken pie, banana split, and Hawaiian pizza.
When the Ermita restaurant was no longer profitable, Rosie's Diner moved to Pampanga in the early 1990s. The defunct Ermita branch was later renamed L.A. Cafe.
ADVERTISEMENT - CONTINUE READING BELOW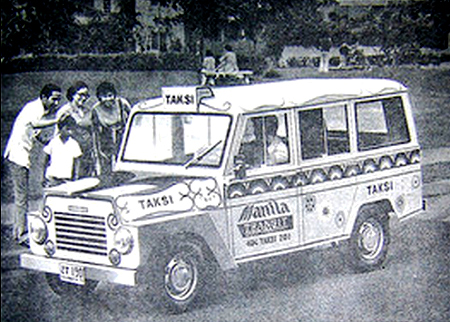 Harabas Taxi Cab
General Motors' Harabas taxi is the precursor of today's FX taxis. It entered the market at a time when there was still a Philippine car manufacturing program.
In 1973, the country implemented the Progressive Car Manufacturing Program (PCMP). It took effect in the Philippines nine years earlier than Malaysia, and paved the way for an innovation in the local automotive industry.
One by one, companies produced a new generation of utility vehicles—known as Asian Utility Vehicles (AUVs)—that was poised to compete with jeepneys. The vehicles that came out of this era were Ford Fierra, Toyota's Tamaraw, Francisco Motors Corporation's Pinoy and Harabas. The AUVs emerged as air-conditioned passenger vans with four swing doors at the sides and one at the back.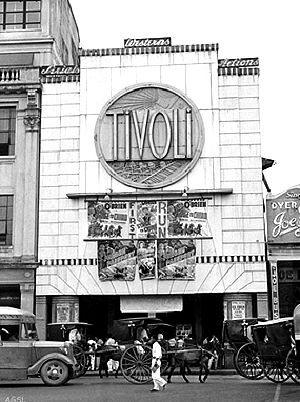 ADVERTISEMENT - CONTINUE READING BELOW
Tivoli Movie Theater
An incredible Art Deco structure of pre-war Manila, the Tivoli was one of the movie theaters built along Plaza Sta. Cruz, the other one being the Savoy or Astor.
On January 4, 1933, Ang Aswang, the first "talking" film in the history of Philippine cinema was released in Tivoli. Its sound was produced by an audiographer named William Smith at the Manila Talkatone Studio in Pandacan. The film was also released three days earlier in Lyric Theater.
Tivoli might have been ravaged by war or gradually destroyed due to neglect. It was later replaced by Cine Santa Cruz.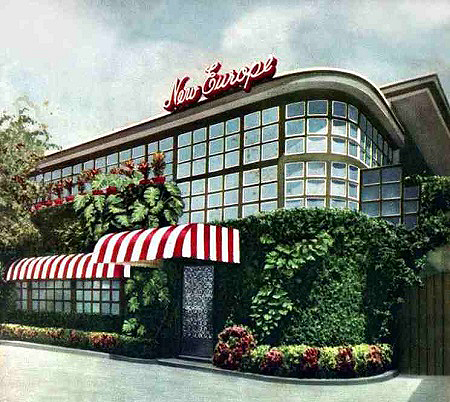 New Europe Restaurant
Owned by Heinz Wielke, the New Europe Restaurant was one of the fancy restaurants that once populated Isaac Peral Street (now U.N. Avenue).
Dubbed as "the house of good food," the New Europe was fully air-conditioned to provide comfort to its customers. Along with the Swiss Inn (also in Isaac Peral), the New Europe was often the restaurant of choice of members of alta sociedad looking for premium burgers or expensive European dishes.
ADVERTISEMENT - CONTINUE READING BELOW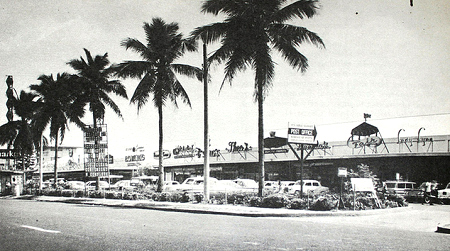 Sta. Mesa Market
Before it was replaced by SM City Sta. Mesa (formerly known as SM Centerpoint), the Sta. Mesa Market on R. Magsaysay Boulevard was considered to be one of the most modern markets in the country. In fact, it was the shopping place of choice in the '60s, especially for those who wanted to buy PX goods or products imported from the U.S.
Built in the 1950s, the Sta. Mesa Market was a shopping complex where stores lined up in straight rows. Originally, a tall office building was planned to be constructed at the rear of the market, but this never pushed through. The market also offered various attractions which included an indoor skating rink.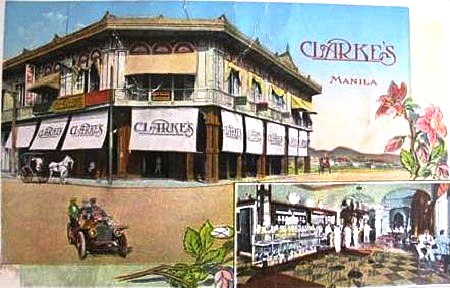 ADVERTISEMENT - CONTINUE READING BELOW
Clarke's Soda Fountain and Ice Cream Parlor
Known as the first ice cream store in the country, Clarke's also served as a restaurant where affluent people from the business community would gather. And thanks to its signature pink ice cream, the place helped American officials cope with the tropical heat.
The establishment was named after M.A. Clarke, an American entrepreneur who built it at the corner of Plaza Moraga and Rosario Streets in Escolta. He also invested in Benguet mines and purchased an expensive 60-ton mill which, unfortunately, was destroyed by a heavy flood. Clarke never got the chance to recover from his loss when a strong typhoon hit Baguio a year later, wiping out all his property.
The restaurant was eventually sold in auction. Clarke, on the other hand, returned to California where he died soon thereafter.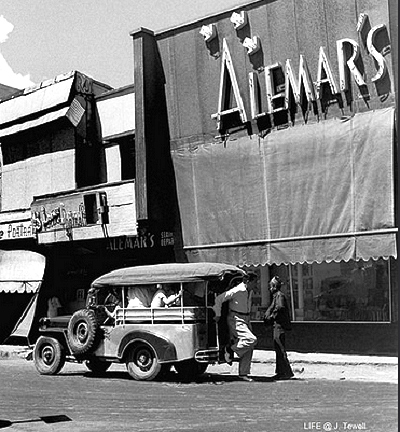 Alemar's Bookstore
Yes, there was Alemar's even before the National Book Store dominated the market. Established by Dr. Ernesto Y. Sibal as Centralbooks in 1945, the bookstore was the place to go when shopping for textbooks as well as office and school supplies. It had its branches at Avenida, Cubao, and along Ayala Avenue.
ADVERTISEMENT - CONTINUE READING BELOW
The founder, Dr. Sibal, was a member of the board of regents of the UP College of Law for a long time. He earned his doctorate in law from Yale University after the war, taught Law at UP, and ran the bookstore as law book publisher and seller. His son, Jose A. Sibal, inherited the business and renamed the store to Alemar's. Sadly, after decades of existence, the business closed shop in the mid- or late-1980's.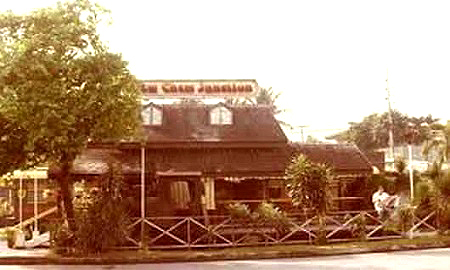 Choo Choo Junction
Choo Choo Junction was the ultimate heaven for kids who grew up in the '80s. The train-themed restaurant had branches in Cubao and Greenhills. They served delicious milkshakes and spaghetti complete with white sauce, meat sauce, and meatballs.
Aside from the mouthwatering spaghetti they served, kids who frequented the place won't ever forget the restaurant's unique theme: It had its own hydraulic system that could make the place rock back and forth as well as whistle sounds that gave guests an authentic "train" experience.
ADVERTISEMENT - CONTINUE READING BELOW
The Cubao branch is now a parking lot, while the one in Greenhills was turned into a parking building.
Read the full article, "29 Things You'll Never See in Manila Again" on Filipiknow.net. Minor edits were made by the SPOT.ph editors.
Also read: 10 '90s Childhood Hangouts That We Miss
---
Help us make Spot.ph better!
Take the short survey
Load More Stories