Paolo Bediones reveals details about his sex tape + more things you might have missed today
A baguette shortage, updates on the balikbayan box issue, and more.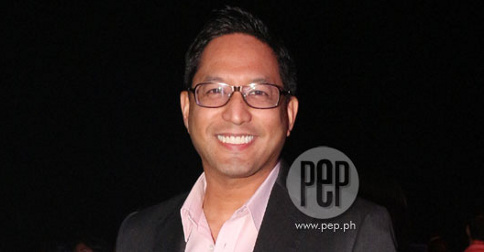 (SPOT.ph) Busy day, Spotters? We quickly recap 10 things you might have missed while you were off the radar.
1. Paolo Bediones breaks silence on sex tape scandal
In an interview on Good Times with Mo, Paolo Bediones broke his silence on his infamous sex tape that was leaked online last year. He explained that the video was "protected" in his laptop and was stolen after he brought the laptop to a technician for repairs in 2010. He later received a letter allegedly asking for a large amount of money in exchange for not leaking the video.
He chose to keep his silence on the video, saying, "For the next four and a half years, that's how I lived my life. I would pray at night, I hope it doesn't come out. I'd wake up in the morning, I hope this is not the day. And I guess they got sick and tired of waiting." He also thanked ABS-CBN, GMA Network, and TV5 for how they handled the situation. "They actually had [a copy of the video] already in their possession all this time...probably [since] 2010," he said. "At that time, I was doing Extra Challenge on GMA. It was the biggest show. And ABS could have used it, but they didn't."
2. Marian Rivera formally passes Marimar role to Megan Young
On Sunday's episode of Sunday PinaSaya, host Marian Rivera surprised Megan Young with a bouquet of roses and gave her blessing to the new Marimar. In an Instagram post, Megan gushed about her meeting with Marian, saying, "I will always keep in mind our little convo right before we got off the stage."
ADVERTISEMENT - CONTINUE READING BELOW
3. Kris Aquino responds to OFWs' concern about balikbayan boxes
Thanks to the Bureau of Customs requiring random inspections for balikbayan boxes, some people took to Kris Aquino's Instagram account to air their concerns...you know, since she's the President's sister and all. In a separate Instagram post, she wrote that she forwarded their concerns to "those in a position to not only address them but hopefully study, clarify, and act on policies that have a direct impact on you, your sacrifices, and your love for family that motivates not just you, but all of us to work hard."
4. Prepare for the cuteness: A panda has given birth to twins!
CONTINUE READING BELOW
Recommended Videos
The Smithsonian National Zoo announced that giant panda Mei Xiang gave birth Saturday afternoon to twin pandas! Giant pandas have twins about half of the time and these twins are the first giant pandas to be born in the United States this year. Zoo authorities said that the mother (who was artificially inseminated) and her cubs are doing well, and that they will be closely monitored.
The birth comes just one day after 10 newborn panda cubs were presented to the public at the China Conservation and Research Center for the Giant Panda (CCRCGP).
5. Paris may be facing a baguette shortage
Paris may be seeing a shortage of its beloved baguettes, thanks to new legislation that finally allows bakers to go on vacation whenever they want. The old rule mandated half of Paris's 1,100 bakeries to stay open in July and the other half in August, and those who violated the law faced a fine of 11 euros (U.S. $12) a day. Now, bakeries are opting to close, which has caused a "baguette crisis."
ADVERTISEMENT - CONTINUE READING BELOW
However, Vice President of the Professional Chamber of Parisian Bakers Pascal Barillon assured people that "you can still find bread pretty easily in Paris."
6. NDRRMC: 14 dead as Typhoon Ineng leaves PH
According to the National Disaster Risk Reduction and Management Council (NDRRMC), 14 people have died in Benguet, Ilocos Norte, and the Mountain Province due to Typhoon Ineng. A majority of the casualties were killed in landslides triggered by heavy rain. They also reported that 11 people were injured and three are sttill missing.
7. Pia Cayetano wants NHCP chief to resign
In a statement, Sen. Pia Cayetano demanded that National Historical Commission of the Philippines (NHCP) Chairwoman Maria Serena Diokno resign for defending the construction of Torre de Manila. She noted that the NHCP is the "only historical agency in the country" that opposed the Solicitor General's position that the Torre de Manila case can be defended before the Supreme Court.
The NHCP earlier dropped the Office of the Solicitor General (OSG) as its counsel in the Torre de Manila case, allegedly due to opposing stands on the issue.
8. Customs chief Lina, other ex-BOC officals face plunder charges
Just two months after his appointment as commissioner of the Bureau of Customs, Alberto Lina is facing graft and plunder charges at the Office of the Ombudsman. Lina and two former BOC officials have been sued for allegedly cancelling "without any basis" a P650-million contract on the integrated window processing system for the Bureau of Customs (BOC).
According to Annabelle Margaroli of Omni Prime Marketing Inc.-Intrasoft Joint Venture (OMI-Intrasoft JV), their company along with E-Konek and three other bidders submitted eligibility documents, noting that Lina has a 96.8% stake in E-Konek. OMI-Intrasoft eventually won the final bid, but when Lina replaced then Customs Commissioner John Sevilla, the contract was cancelled two weeks later.
ADVERTISEMENT - CONTINUE READING BELOW
9. 10 New TV Shows You Shouldn't Miss
For TV fans, September means a whole new roster of TV shows to look forward to. Whether it's a reboot of an old favorite or an intriguing crime thriller, we round up the best shows you shouldn't miss.
10. 10 Emotional Stages of Shopping Online
If you absolutely love the convenience of online shopping, you can probably relate to these 10 emotional stages.
Share this story with your friends!
---
Help us make Spot.ph better!
Take the short survey
Load More Stories