PHOTOS: Asia Pop Comic Con 2015
It was fan-demonium at this geektopia.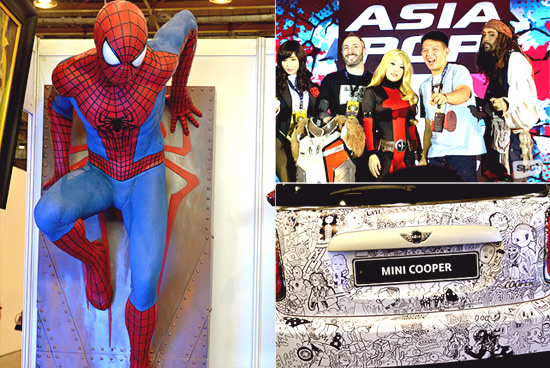 (SPOT.ph) From September 18 to 20, geeks of all ages headed over to the World Trade Center for the biggest pop culture convention ever held in Manila, Asia Pop Comic Con. We give you the highlights of what went down during this crazy weekend.
Also read:
Iron Man, Lego + more amazing sights at the Asia Pop Comic Con 2015
10 Things That Happened at the Asia Pop Comic Con Press Conference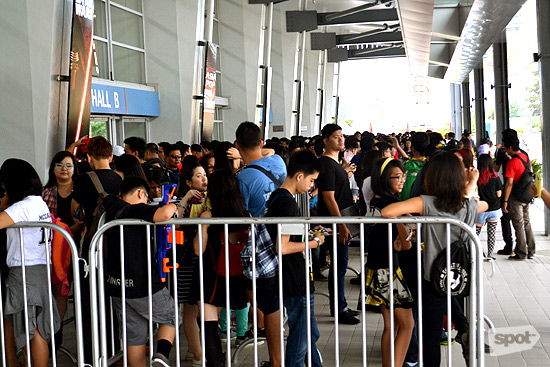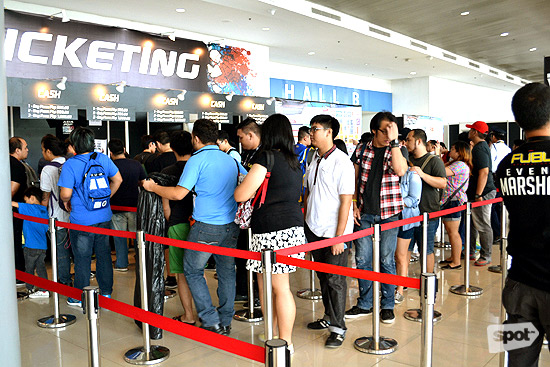 We warned you about that line, didn't we? We bet there were a ton of sick leaves come Monday due to exhaustion. #WorthIt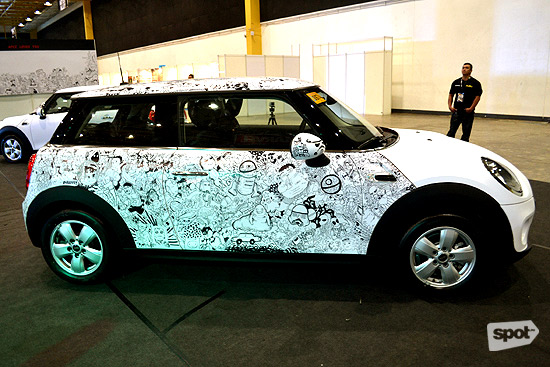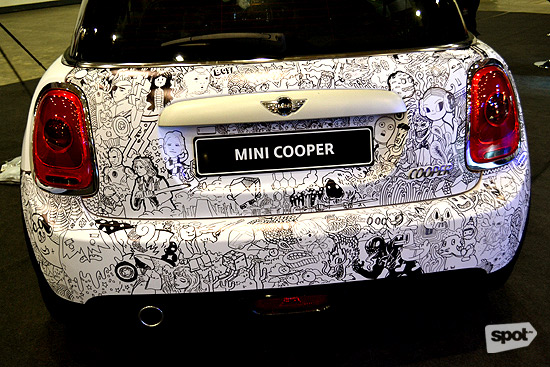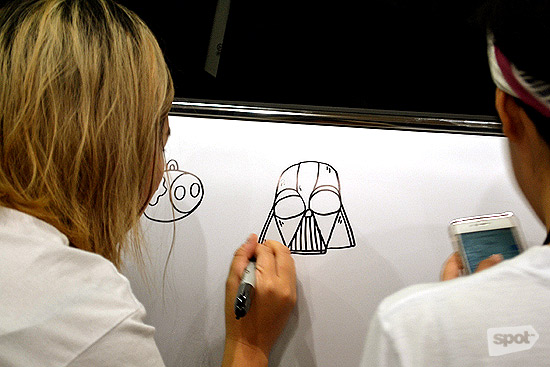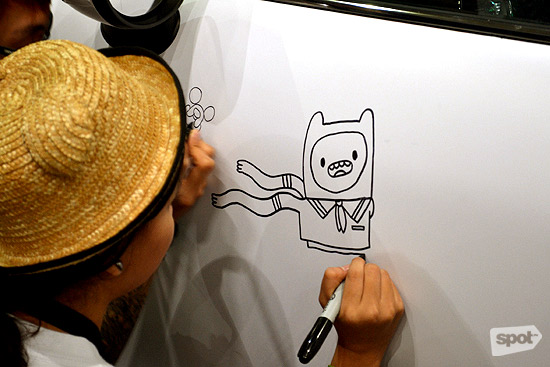 A group of Pinoy (Doodle Art Enthusiasts) and Singaporean (Band of Doodlers) artists drew all sorts of art on a Mini Cooper car and worked on a mural.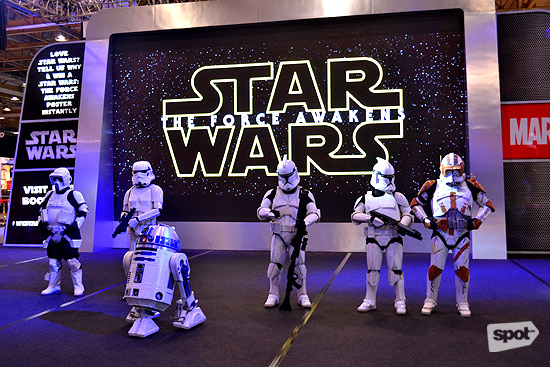 R2-D2 makes a grand entrance. (Yes folks, this is the droid you're looking for!)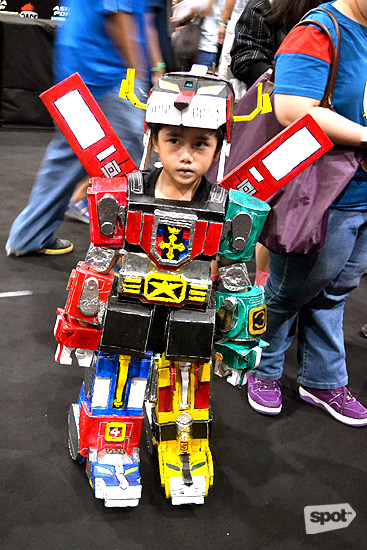 A mini Voltron mecha says hello! The family that geeks out together, stays together.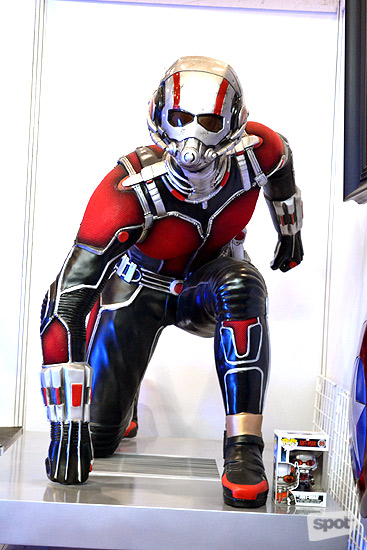 Unfortunately, that Ant-Man's just a sculpture; however rumor has it that APCC was supposed to bring Paul Rudd over. (Wasted opportunity = Clueless cosplay)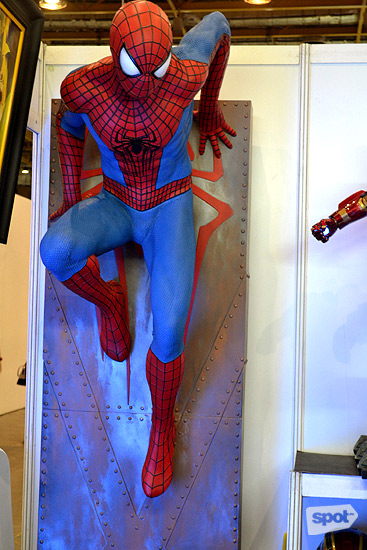 This Spidey sculpture is worth a pocket-burning amount of over P20,000!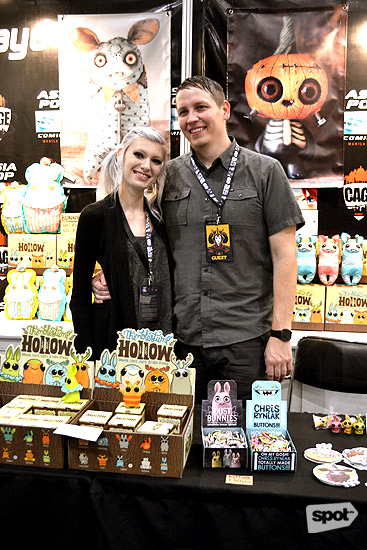 Amanda Spayd (Dust Bunnies designer) and Chris Ryniak (Bugbites designer) had the cutest collectibles for sale.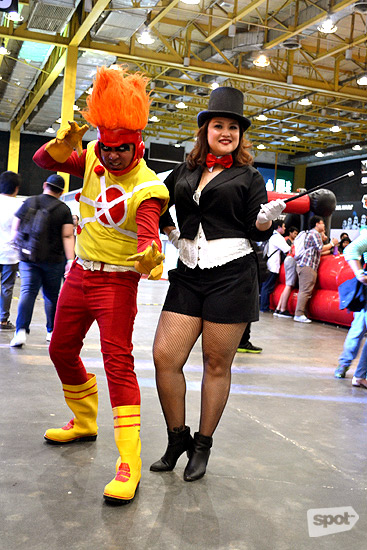 Firestorm and Zatanna—DC represent! These two came from overseas just to attend the event. (Yes, it was an international event!)
ADVERTISEMENT - CONTINUE READING BELOW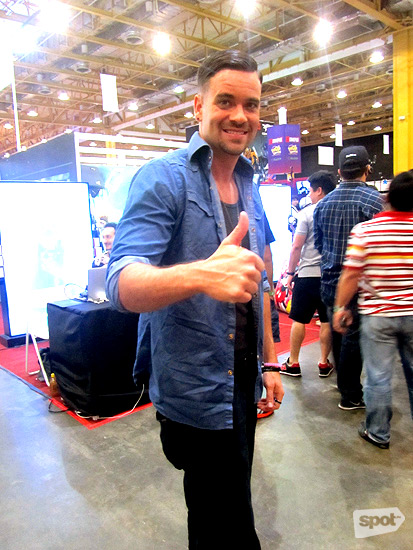 Surprise, surprise! A wild Mark Salling made an apperance.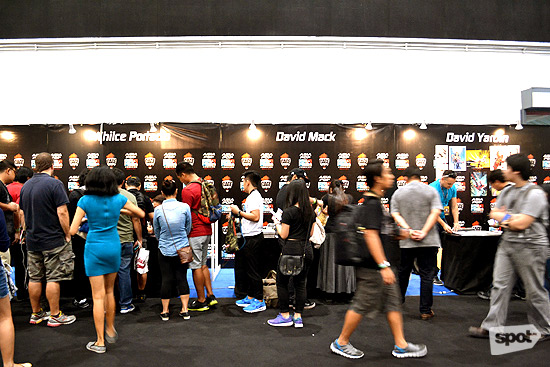 Fans got up close and personal with their favorite comic book artists.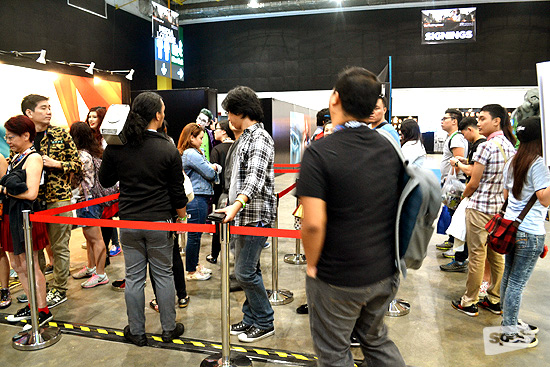 This is the closest we ever got to seeing Captain America: Civil War because the line was so impossibly long at the screening that they had to turn people away at the entrance.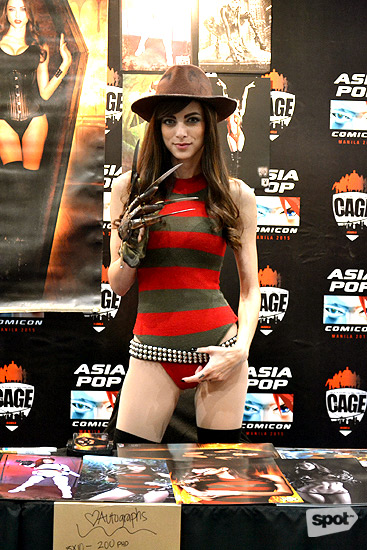 International cosplayer Lee Anna Vamp is dressed as a genderbent Freddy Krueger.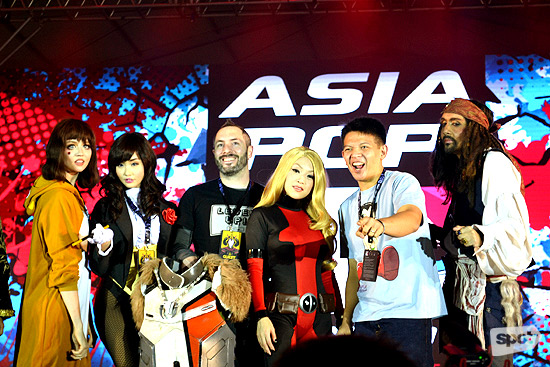 Costumed fans listened intently during the cosplay panel with Alodia Gosiengfiao, Allison Harvard, Jay Tablante, Bill Doran, Vampy Bit Me, and host Hank Sparrow.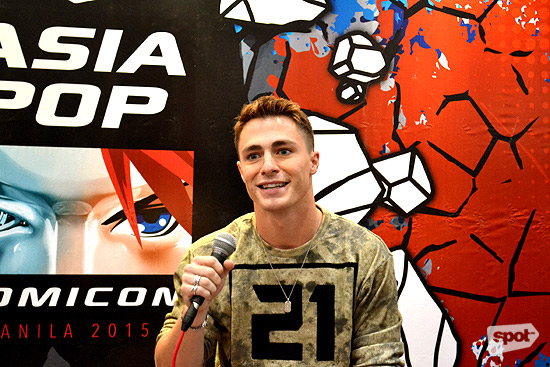 Colton Haynes loves Taylor Swift! ("Taylor 2020!" he exclaimed).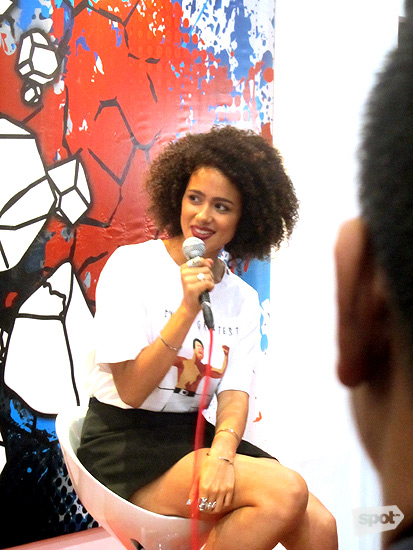 Nathalie Emmanuel, who plays Missandei from Game of Thrones, would love to tour the country.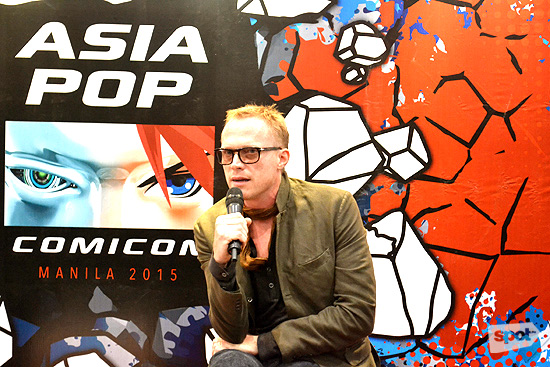 Paul Bettany told the audience that he's never seen any of his wife, Jennifer Connelly's, films and hardly saw any of his own.
Photos by Wrenz Serrano and Karen de Vera (Mark Salling, Nathalie Emmanuel)
Also read:
Iron Man, Lego + more amazing sights at the Asia Pop Comic Con 2015
10 Things That Happened at the Asia Pop Comic Con Press Conference

Load More Stories