Jovito Palparan eyes senate seat
PalpaRun in 2016?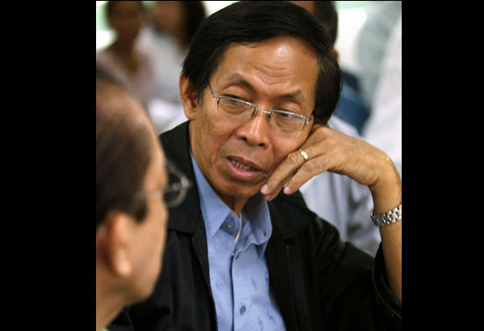 (SPOT.ph) Retired army general Jovito Palparan surprised the Malolos Regional Trial Court when he announced his intention to run for senator in the 2016 national elections. He made the announcement at a bail petition hearing. The ex-army general applied for a change in residency from Pasig to Taguig to be able to finalize his requirements for his senatorial bid.
ADVERTISEMENT - CONTINUE READING BELOW
In an interview with the Inquirer, Palparan said he has a right to run for higher office because he has not been convicted of any crime.
Palparan, dubbed as "The Butcher" for several human rights violations accusations, is currently detained with charges for kidnapping and serious illegal detention for the disappearance of University of the Philippines students Karen Empeño and Sherlyn Cadapan.
Human rights groups such as the National Union of Peoples' Lawyers reacted negatively to Palparan's intention to run, fearing that success in his political aspiration may earn him acquittal from his cases.
Photo from Philstar.com
Recommended Videos
Load More Stories