Visit If You Dare: 10 Creepiest Abandoned Places in Manila
Haunting remnants of the past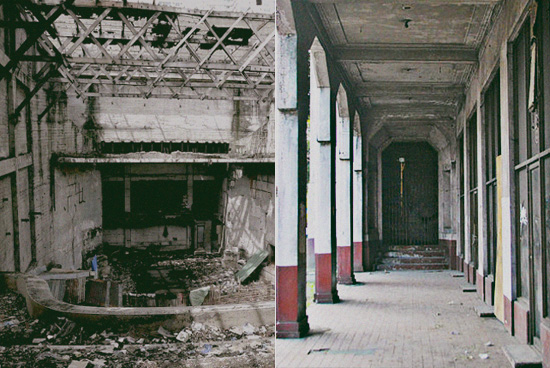 (SPOT.ph) Deserted places often evoke mystery and intrigue, none more so than abandoned places that paradoxically exist in a chaotic city like Manila. Regardless of the reason why they have been left to decay, these places give us a peek to how the post-apocalypse Metro will probably look like.
And while they are fascinating to look at by day, the same cannot be said if you pay them a midnight visit. After all, horror movies have stereotyped abandoned buildings as places where ghosts and other elements converge. So if you're in the mood for some ghost-hunting, why not start with these less-explored places that might scare the daylights out of you—only if you're brave enough to try.
Also read:
Carlos Celdran's Top 10 Scariest Spots in Manila
Top 10 Scariest Spots in Metro Manila
Paco Train Station
Paco Train Station stands today as a pathetic symbol of a government that can't be bothered about heritage preservation. Although there have been talks to restore the building, it will remain neglected—and probably haunted—if the DOTC won't keep its promises.
ADVERTISEMENT - CONTINUE READING BELOW
Completed in 1915, the Neo-Classical Paco Train Station building was comparable to New York's Penn Station during its heyday. It witnessed several historical events—including a destructive battle against the Japanese during the final chapter of WWII—before its near-demolition in the 1990s to give way to a new mall. Fortunately, the latter didn't push through, and we now have a spooky structure to hold on to.
CONTINUE READING BELOW
Recommended Videos
Flos Carmeli Institution of Quezon City
Students are the reasons why schools often brim with energy; without them, these educational institutions will just be creepy ghost villages in the making. Unfortunately, that's exactly what happened to a school in Fairview, Quezon City which was forced to close in 2012 due to bankruptcy.
Established in 1975, the Catholic school—the name of which literally means "Flower of Carmel"—was able to produce well-rounded graduates throughout its brief existence. You can still ask permission to visit the now-abandoned school, but don't blame us for any paranormal experience that might ensue.
ADVERTISEMENT - CONTINUE READING BELOW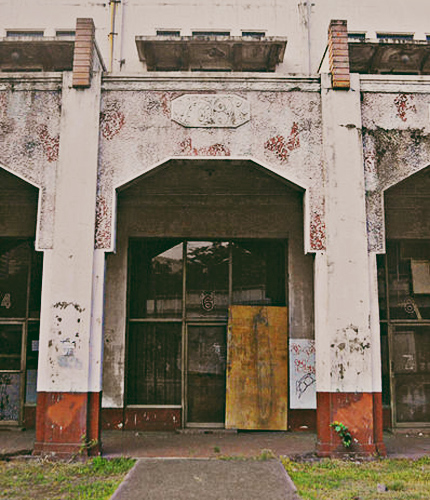 Manila Metropolitan Theater
We hear news every few years about plans to restore it, but until it actually happens, the Metropolitan Theater will remain in a state of decay. Inaugurated in 1931, the MET of today is a far cry from the celebrated Art Deco structure of yesteryear. The architectural masterpiece, designed by no less than Juan Arellano (the same genius behind Central Post Office Building), was heavily damaged in WWII and had since become home to cheap motels, a warehouse, and, yes, even a gay bar.
Although it was restored by then First Lady Imelda Marcos in 1976, the MET was eventually abandoned again in the 1990s after GSIS received full ownership. Since then, the "Crown Jewel of Manila Theaters" that used to house plays and other artistic performances continued to deteriorate. And if we are to believe those who dared visit it, the dilapidated theater is also now home to paranormal activities, with its ballroom being the most haunted.
ADVERTISEMENT - CONTINUE READING BELOW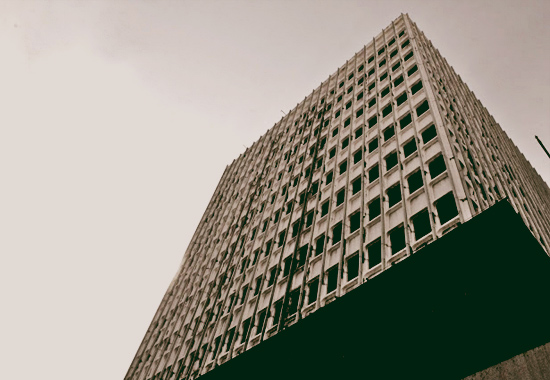 The Old Philippine National Bank (PNB) Building
Until a fire razed this old abandoned building in early 2015, nobody seemed to care—let alone remember—what it used to be before. Built by prominent architect Carlos Arguelles (who also designed Manila's Philamlife Building), the multi-story structure was the former headquarters of the Philippine National Bank, at a time when Escolta was the city's primary commercial district. After the bank left Escolta for Makati, the lot where the building stands became the property of the city government who then converted the old building into the City College of Manila (CCM).
The school was eventually transferred near the Manila City Hall and has since been renamed as Universidad de Manila. The old PNB building, on the other hand, was closed due to structural defects. It is now home to spooky hallways and a host of unexplained paranormal occurrences.
ADVERTISEMENT - CONTINUE READING BELOW
An Abandoned Condominium in Tondo
Sometimes, you don't need a century-old abandoned building to give yourself the creeps. There are more recently built structures—such as this condominium—that can give you just that. Instagram user Siffemar Fontamillas captured the creepy photograph of this abandoned condominium somewhere at Abad Santos Avenue corner Bambang, Tondo. According to him, it was left to decay due to some legal issues in land ownership. For us, however, it looks like a scene that just jumped out from a bone-chilling horror movie.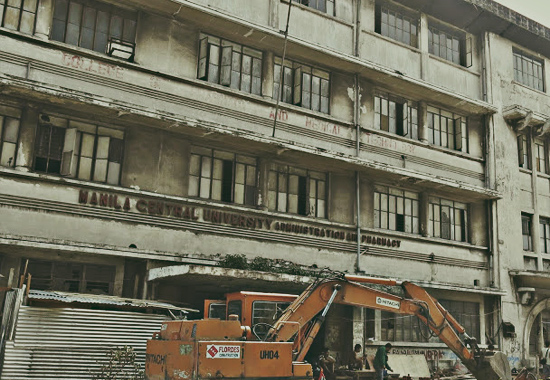 The Old Manila Central University (MCU) Building
What started as a small review class in 1903 became a full-fledged university specializing in health and sciences. Such was the story of Manila Central University whose origin can be traced to the establishment of a pharmacy school on Rizal Avenue in 1904. The old building saw the history of MCU unfold: from the birth of different colleges in early 1900s and how it was wrecked by WWII, to its subsequent restoration and the granting of its university status in the 1940s.
ADVERTISEMENT - CONTINUE READING BELOW
While MCU was later transferred to Caloocan, its original building in Avenida remains abandoned, neglected, and possibly inhabited by ghosts of people who saw the university's golden years.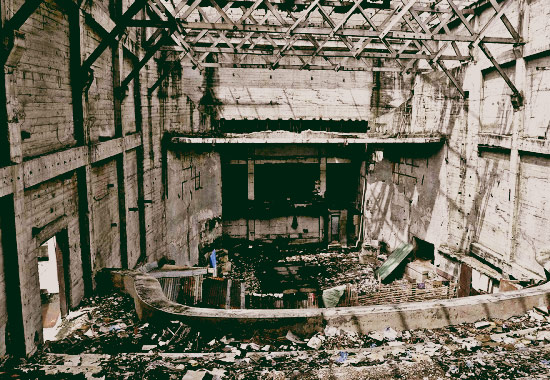 Gaiety Theater
This crumbling, roofless theater in Ermita was where folks from the days of yore would troop into to watch second run movies at a cheaper price. One could buy a ticket for only 15 to 25 centavos and enjoy reruns of their favorite Western movies. Compare that to the more-expensive air-conditioned theaters in downtown Manila which sold their tickets at 40 centavos.
Designed by Juan Nakpil in 1935, this Art Deco structure was the favorite neighborhood movie house in post-war Manila. But just like other old Manila buildings, the Gaiety Theater had unfortunately fallen into disuse and is now only remembered by either nostalgia- or Halloween-inspired articles such as this.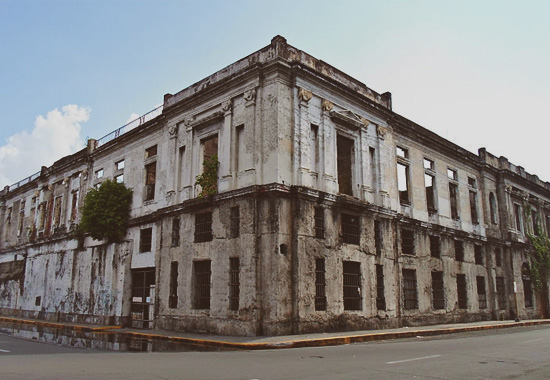 ADVERTISEMENT - CONTINUE READING BELOW
Aduana Building
One of the remnants of Spanish colonial rule in the country is this two-story Neo-Classical structure inside the walled city. Built sometime in the 1820s, the Aduana or Intendencia Building used to house different government offices—including the Customs and the Casa de Moneda where the peso coins were minted—in Spanish Manila. As with other pre-war buildings, Aduana was also wrecked during WWII.
After its rehabilitation, it was occupied by Central Bank Building, National Treasury, and finally, Commission on Elections. What was once an iconic landmark has been left decaying after a huge fire hit it in 1979. There have been news since the 1990s that Aduana is being groomed as the future central office of the National Archives, but insufficient funds—or lack thereof—is preventing it. For now, the horrors of neglect continue to obscure its cultural and historical significance.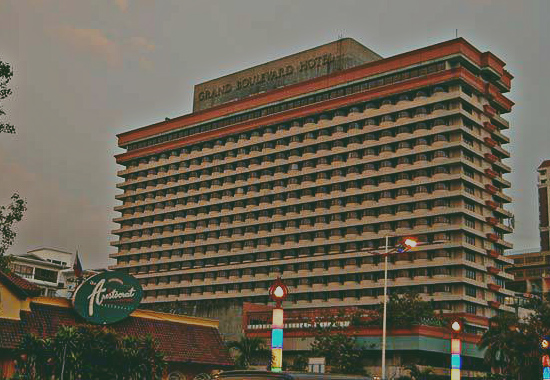 Grand Boulevard Hotel (formerly Silahis International Hotel)
ADVERTISEMENT - CONTINUE READING BELOW
Completed in the 1970s, the Silahis International Hotel (later renamed Grand Boulevard Hotel) has been a glaring eyesore by day and a ghastly edifice by night since its abandonment. The hotel stopped its operations in 2008 after its owners, the Panlilio family (who also owned other five-star hotels), failed to pay government taxes amounting to almost P300 million.
Today, the hotel sits along Roxas Boulevard as an eerie remembrance of a business gone wrong. People who live nearby often get goosebumps just by looking at the dark empty windows. Others are even more scared of criminals roaming around the hotel searching for their next victims.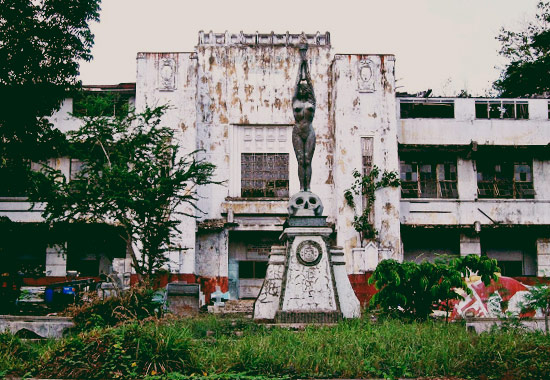 Biological Production Service (BPS) Building
An abandoned building and a sculpture of a woman standing on a skull? Sounds like a scene in a horror novel—only this time they are for real. The run-down Biological Production Service (BPS) building in Alabang, Muntinlupa is a place only few are aware of, but one look at the sculpture in front of it—a replica of Jose Rizal's Triumph of Science Over Death—and you'll be in awe.
ADVERTISEMENT - CONTINUE READING BELOW
Constructed in 1924, the three-story Art Deco building is nestled in a 110-hectare land used to be called the Alabang Serum Vaccine Laboratory (ASVL) compound. It used to house facilities essential in the manufacture of life-saving vaccines and sera. At the height of WWII, the Japanese converted the building into a hospital and even released snakes around the area in order to block the advancing American troops. After it stopped its operations and nearly faced the wrecking ball in 2000, the BPS building has remained derelict and oozing with mystery.
Although a new wing of Festival Supermall is being built nearby, the company assured the public it won't demolish BPS and will even retain its historic features—which is good news for those who want to explore this lesser-known ghost magnet.
Luisito E. Batongbakal Jr. is the blogger-in-chief of FilipiKnow.net. He has a fetish for local trivia, unsolved mysteries, and all things creepy.
Photos from The Filipinas by Paolo M. Bustamante (PNB, MCU, Gaiety Theater), With One's Past by Arnaldo Arnaiz (BPS), Laurice Peñamante (Grand Boulevard Hotel), and with permission from the owners
Also read:
Carlos Celdran's Top 10 Scariest Spots in Manila
Top 10 Scariest Spots in Metro Manila

Share this story with your friends!
---
Help us make Spot.ph better!
Take the short survey
Load More Stories