10 Filipino Words With No English Equivalent
How do you say "umay" in English?
We Pinoys have words for everything.
Somebody who butts in on another person's business to get attention is called epal, short for pumapapel. We feel bitin when we run out of rice in the middle of eating. And nawiwindang is how we feel after seeing a great tragedy: It's shocking, unbelievable, unexpected, and hard to wrap your mind around (Yes, we got all that in one word).
Hell, we're so creative we have words that defy exact translation into English.
We've compiled 10 such words. While they'll make sense to Pinoys and baffle foreigners, they're entertaining just the same.
So brush up on your lolo and lola's vocabulary (as most of these words found use during their era) and get your henyo caps on; we're exploring untranslatable Filipino words.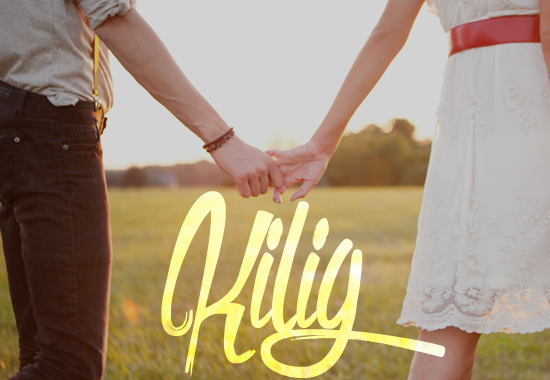 Kilig
"Kilig na kilig ako nung hinawakan nya 'ko sa kamay."
While its earlier form was mixed with borrowed English words to read kilig to the bones, we've come to accept kilig as a standalone word.
ADVERTISEMENT - CONTINUE READING BELOW
It could mean trembling in English, but not quite. See, what trembling doesn't describe is the excitement and the romantic feeling that comes with kilig.
It's like this: I'm on cloud nine + I'm so happy I could burst + I'm so electrified I can't think straight = kilig. And even these words can't adequately explain how kilig truly feels.
Usog
"Nausog ng ale 'yong anak ko, nagsuka tuloy at nilagnat."
It doesn't matter whether you think the child in question is cute or not. If you're new to that place and some kid gets sick after you leave, you have hexed the child by usog (also known as balis).
CONTINUE READING BELOW
Recommended Videos
And now you have to put some of your saliva on the kid's forehead, tummy and feet while saying the words "pwera usog" over and over again. Only then will you have appeased the parents, cured the child and be allowed to leave.
This usually happens when your presence overpowers a susceptible child (and adults, occasionally). Talk about coming on too strong.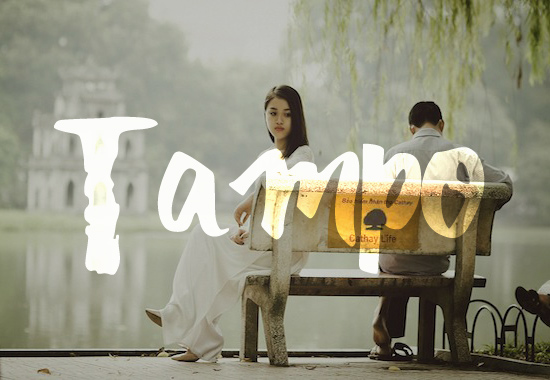 ADVERTISEMENT - CONTINUE READING BELOW
Tampo
"Nagtatampo ako dahil hindi mo naalala ang anniversary natin."
You're not really angry. But you're not happy either. And you feel slighted! All those emotions rolled into one would read: tampo.
How we thought up the word is ingenious. No English word can sufficiently translate this one, and there is no Western equivalent.
Pissed off is too extreme. Disappointed is close, but not quite. It doesn't even come close to sulking, although silent treatment is a symptom. Try all of that with a dash of sweetness. And that's the closest translation you'll probably get.
Basta
"Basta sundin mo na lang ang inutos ko sa'yo, tapos!"
Although this word may have Spanish origins from basta ya which means "enough already," it doesn't quite cover it.
When Pinoys say basta, it's definitive. What was said before basta was uttered is final, valid, and true. It is said with the kind of insistence that cannot be challenged or argued upon.
When our nanays declare basta, we are expected to obey meekly and accept that wisdom without question, even when she says that aswangs go after naughty kids. She always just knows best.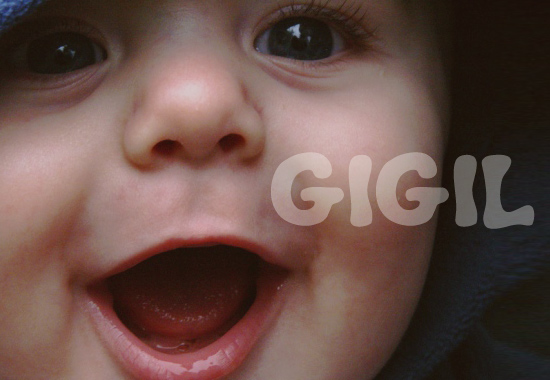 ADVERTISEMENT - CONTINUE READING BELOW
Gigil
"Ang cute ng bata, nakakagigil!"
Some have cleverly defined this as an urge to pinch or squeeze something that is irresistibly cute and that's pretty much it.
However, we also use it in another context: "Nanggigigil ako sa kapitbahay naming napakaingay." Put this way, it hardly means irresistibly cute; you're closer to clobbering the neighbor than actually pinching his or her cheeks.
Gigil therefore is subjective. It's an uncontrollable urge to pinch or squeeze somebody or something, but it's not always because of cuteness. You've been warned.
Ngilo
"Nagsisi ako na kumain ako ng ice cream, nangilo tuloy ang ngipin ko."
Sure, ngilo refers to teeth sensitivity. But ngilo is really more about the sensation: that lightning-like, searing, excruciating, palpable pain that your teeth get when you bite into your ice cream.
However, this isn't the only definition. The other one is that teeth-gritting feeling that you get when you hear the sound of fingernails scraping against the chalkboard, or (the more local example) of tansan against concrete.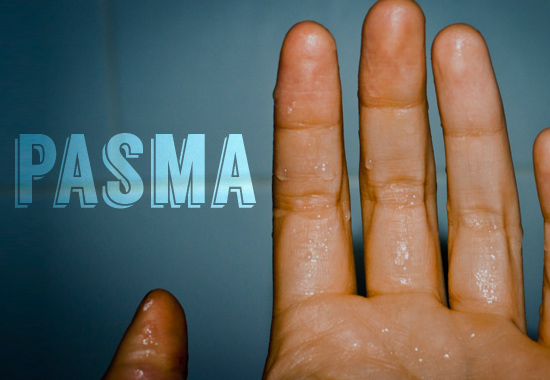 ADVERTISEMENT - CONTINUE READING BELOW
Pasma
"Wag ka munang humawak ng tubig pagkatapos mong magplantsa at baka mapasma ka!"
The word pasma isn't even a medical phenomenon. It can't be translated to English because it doesn't exist, or so experts say.
But our lolas would beg to differ. Pasma could either manifest by tremors, numbness, or abdominal pain and is brought about by immediate exposure to cold water after a vigorous activity (which warms the body). Therefore body heat + cold water = pasma.
The origin of the word could be the Spanish espasmo which means spasm, although our version of pasma has come to mean so much more than that.
Ewan
"Ewan ko kung saan sya nagpunta, hindi ko alam."
Ask Apo Hiking Society. They'd tell you that ewan is almost synonymous to yes. Were they being cocky? Maybe.
But that's the beauty of the word ewan. It's so vague it doesn't give away anything. It could mean a lot of things at once: I don't know, I don't remember, and I don't care. It could also mean the person is of two minds at the moment (undecided).
Maybe you just don't have anything to say so you toss ewan just to say something. Depending on the context, ewan could be full or devoid of meaning.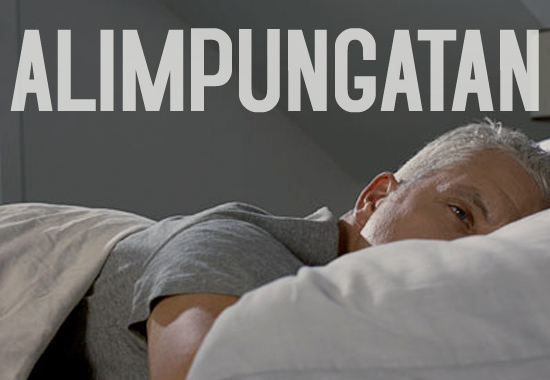 ADVERTISEMENT - CONTINUE READING BELOW
Alimpungatan
"Naalimpungatan ang maton nung nag-away ang dalawang babae sa labas."
Tread carefully now. This word is something that all Pinoys know could either make or break a person's mood.
Alimpungat is that state when your sleep has been rudely interrupted leaving you half-asleep and half-awake. In this state of half-awareness, you're probably unsure about being awake or asleep.
The closest English translation to the word is "rude awakening," but it doesn't describe the stupor, or the state of consciousness.
Umay
"Ayoko nang kumain ng manok, nakakaumay na!"
When Depeche Mode sang "Just Can't Get Enough," umay was probably the farthest thing from their mind.
Umay is when you've had enough, when you're satiated to the point of not being able to take in anymore. However, this isn't limited to food and eating yourself sick.
We've managed to incorporate this into emotions. "Ayaw na kitang makita, nauumay ako sa pagmumukha mo" is a not-so-subtle way of telling somebody to get lost, with an insult to boot.
Read the full article, "30 Filipino Words With No English Equivalent" on Filipiknow.net. Minor edits were made by the SPOT.ph editors.
Art by Warren Espejo
Also read:
10 Pinoy Expressions That Can't Be Translated
10 Pinoy Words You Need to Be Careful About Using
10 Inverted Pinoy Slang Words From the '70s That You Can Still Use
Share this story with your friends!
---
Help us make Spot.ph better!
Take the short survey
Load More Stories