10 Amazing True Stories Behind Classic Filipino Brand Names
Find out how these brands got the names that we recognize today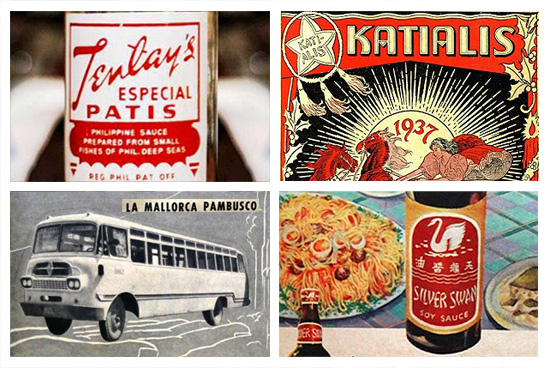 Kodak. Frigidaire. Thermos. These are but a few brand names which, through years of familiarity, have been absorbed into our language and used freely every day. Who would think that these names were just invented words, creatively coined to describe a product?
Here are a few fascinating origin stories of popular Philippine brand names, and the interesting behind-the-factory accounts of how they came to be.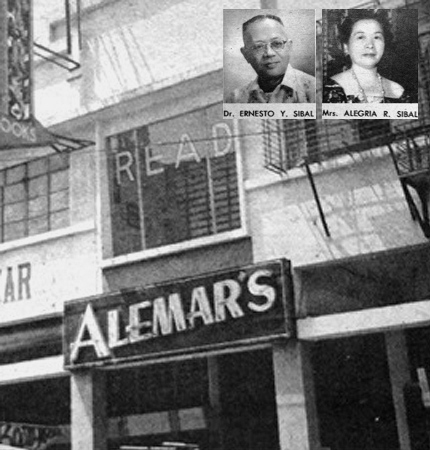 Alemar's
When couple Dr. Ernesto and Alegria Sibal started selling American books from a one-table store in 1945, little did they know that their business would grow into "the biggest and most modern bookstore in the Far East" in the '50s and '60s.
Alemar's was derived from Mrs. Sibal's name, ALEgria, and the first given name of the Sibal daughters, MARia. The bookstore, in its heyday, had its main store on Rizal Avenue and branches in Ermita, Recto, Quezon City, and Makati. It also ventured into printing and publishing in 1950, with Phoenix Press and Phoenix Publishing House.
ADVERTISEMENT - CONTINUE READING BELOW
Alemar's  carried more than just books—local, imported, textbooks, used books– it also sold school and office supplies, toys, men's, ladies' and children's wear, home accessories, magazines, and more. Central Book Supply, a division specializing in law books, was also put up. Unfortunately, with more aggressive competition from National Book Store and with heirs leaving for the U.S., Alemar's started closing its shops in the 1980s.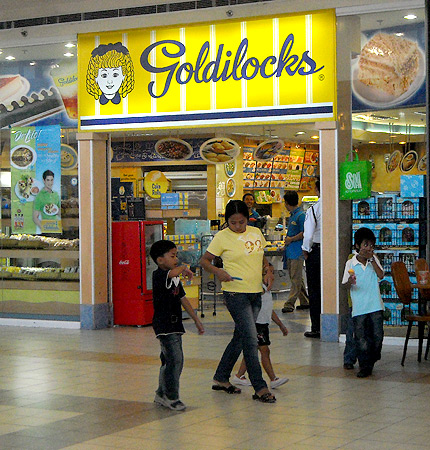 CONTINUE READING BELOW
Recommended Videos
Goldilocks Bakeshop
Goldilocks was the product of three Leelin sisters (and sister-in-law) who made a successful bakeshop-restaurant business out of their passion for pastry-making.
The Leelin sisters—Milagros and Clarita–and sister-in-law Doris opened their bakeshop in a small apartment row on Pasong Tamo and called it "Goldilocks"—a name suggested by sister Maria Flor, after a fairy tale character. It was easy to recall, appealed to children, and it bore the color of prosperity.
What started as a five-member staff that included two helps has grown into a successful and progressive national enterprise, serving not just home-baked goodies but also restaurant menu items.
ADVERTISEMENT - CONTINUE READING BELOW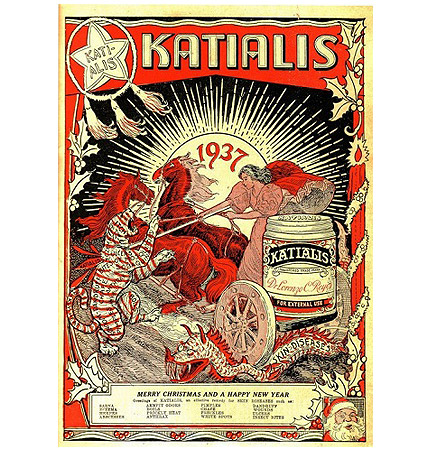 Katialis Skin Ointment
The most successful local skin ointment in history was formulated in the 1930s by Dr. Lorenzo C. Reyes and mixed by his chemist brother, Manuel, at his Locre Laboratorio in San Lazaro, Manila.
The name of the topical ointment was coined from "Kati" (itch) and "Alis" (go away), and was widely marketed as an effective solution to skin diseases such as "tagihawat, anan, anghit, buni, alipunga, bungang araw," among others.
Katialis was available in small jars, and was one of the first medicine brands advertised as being Philippine-made. Its whimsical ads showed allegorical figures like angels, biblical characters (the Three Kings, for instance, bearing Katialis jars as gifts), and wild animals (to represent various skin ailments). After over 80 years, Katialis is still available in the market today.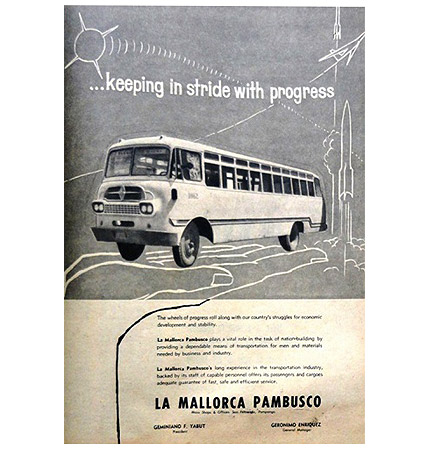 ADVERTISEMENT - CONTINUE READING BELOW
La Mallorca-Pambusco Transportation Co.
The story of the transportation empire of the '50s and '60s—La Mallorca Pambusco—began in 1926 with a shop in Macabebe, Pampanga called La Mallorca Bakery. Owner Don Fernando Enriquez wanted to make the bakery operations more efficient, so he bought a second-hand truck as a delivery vehicle.
Macabebe residents requested access to the vehicle that they used in conveying commodities to and from Calumpit. The Enriquez family realized the need for adequate land transportation facilities, so Don Fernando got another vehicle to service the same route. When the business proved viable, the Enriquezes established the La Mallorca Transportation Co.
By eliminating competition (Enriquez acquired Bulacan's Abtranco and Villanueva Transit and its biggest competitor, Pampanga Bus Company, all in 1951), the giant company gained full control of operations in Pampanga, Bulacan, Bataan, and Nueva Ecija. La Mallorca-Pambusco ceased operation when it was subsequently bought by Pantranco.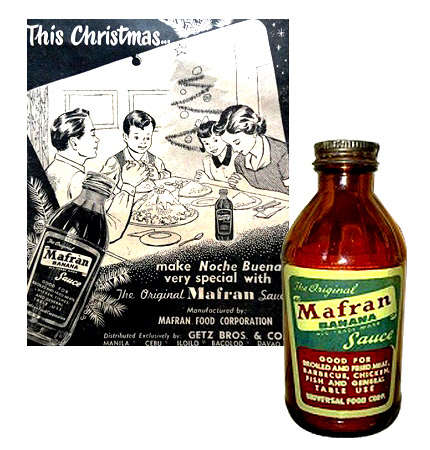 ADVERTISEMENT - CONTINUE READING BELOW
Mafran (and Jufran) Banana Catsup
The revolutionary technology of making banana catsup was invented by Magdalo V. Francisco in 1938. It was a cheaper alternative than tomato catsup as bananas abound in the Philippines, and the taste was found favorable by Filipinos.
In 1942, in the midst of World War II, Francisco produced banana catsup in commercial quantities and named it Mafran, derived from his contracted name (MAgdalo + FRANcisco) which he registered with the Bureau of Patents. Francisco sought funding from Tirso T. Reyes to expand his business and thus, the Universal Food Corporation (UFC) was formed in 1960.
Internal conflicts forced Francisco to leave and set up Jufran Food Industries, which manufactured Jufran Banana Catsup, named after son Magdalo Jr. or Jun, hence "Jufran." In 1996, UFC was acquired by Southeast Asian Foods Inc. (SAFI), known today as NutriAsia, which continues to make Mafran and Jufran sauces.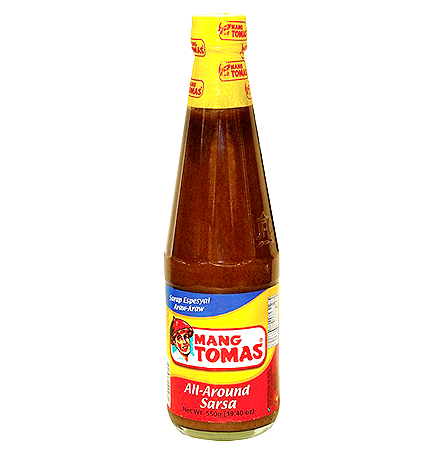 ADVERTISEMENT - CONTINUE READING BELOW
Mang Tomas All-Around Sarsa
The name behind the Philippines' famous lechon sauce brand—Mang Tomas —belonged to a real person who started a lechon shop in his La Loma neighborhoods in the 1950s: Tomas de los Reyes.
His early patrons included sabungeros from the nearby La Loma cockpit, but word-of-mouth spread the news about his delectable lechons and expanded his clientele to include VIPs, like the late President Ramon Magsaysay. His bestselling lechons were slathered with his famous liver-based Sarsa ni Mang Tomas which he himself concocted.
The lechon sauce proved to be another hit, and the rights were bought by the owners of the popular Aristocrat Restaurant. In 1991, Southeast Asia Food Inc. (now NutriAsia) became the new owners of the Mang Tomas lechon sauce brand and was repositioned as an "all around-sarsa" bottled in the familiar clear bottles and labeled with a familiar character trademark of a man in a salakot.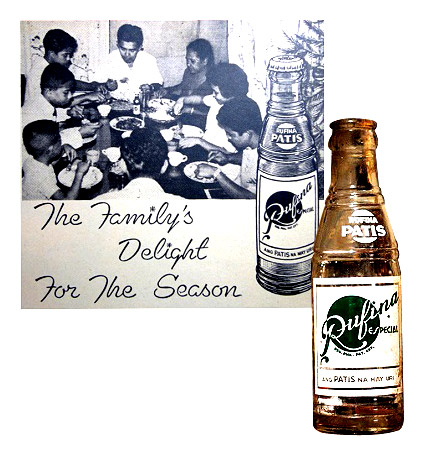 ADVERTISEMENT - CONTINUE READING BELOW
Rufina Patis
The oldest documented fish sauce brand in the country is Rufina Patis, which widow Rufina Salao Vda. de Lucas was said to have prepared as early as 1900.
The fish dealer from Malabon would make bagoong stored in clay jars. The mix of fish and salt resulted in a flavorful sauce that improved the taste of dishes. Thus began a home industry she put up with a capital of 50 pesos, and that would grow into a national business and jumpstart patis production in the town, making Malabon famous.
The business grew exponentially after the war and Rufina would soon have two modern manufacturing and bottling plants set up in 1957 and 1968 to meet the growing demands that have come to include the lucrative U.S.-Filipino market.
After Rufina's passing in 1961, her son Jesus took over as head of the company. It was he who initiated the exportation of Rufina Patis, helping make a local brand truly world-class.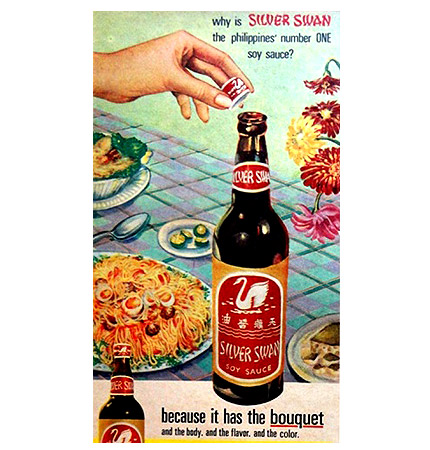 ADVERTISEMENT - CONTINUE READING BELOW
Silver Swan Soy Sauce
The famous Philippine-made soy sauce that once ranked No. 1 among discriminating Filipinos was first conceived and produced in Chinatown by the late Sy Bun Suan. Together with his wife, Suan operated a small, family-owned soy sauce business that gave rise to the Silver Swan brand in 1942.
The brand name "Silver Swan" was derived from the phonetic similarity with the founder's  name—Sy Bun Suan. Encouraged by his children, Suan put up the Silver Swan Mfg. Co., with production and distribution facilities in Malabon and Cebu. So successful was the Silver Swan brand that Suan was named Food Manufacturer Awardee for 1953.
In 2014, NutriAsia bought out the business and consolidated Silver Swan in its extensive line of sauces, seasoning, condiments, and kitchen aids.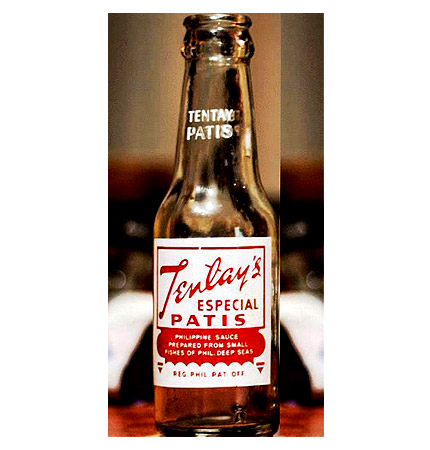 Tentay Patis
Aling "Tentay" was the nickname of Ruperta Javier, the enterprising mother from Navotas who, in 1949, gave us the popular dipping sauce, Tentay Patis.
ADVERTISEMENT - CONTINUE READING BELOW
Aling Tentay, who learned patis-making by accident, was looking for a home business to supplement her family income. She came from a fishing family, so she saved the unsold catch, fermented the fish and bottled the fish sauce, which were a hit to friends and neighbors.
Tentay Patis is still being enjoyed on Filipino tables, manufactured by Tentay Food Sauces, Inc. Aling Tentay would be proud to know that the fish sauce brand that bears her name is sold not only here, but also distributed around the world–from the Middle East, Hong Kong, Japan, Australia, Guam, Hawaii, New Zealand, and mainland U.S.A.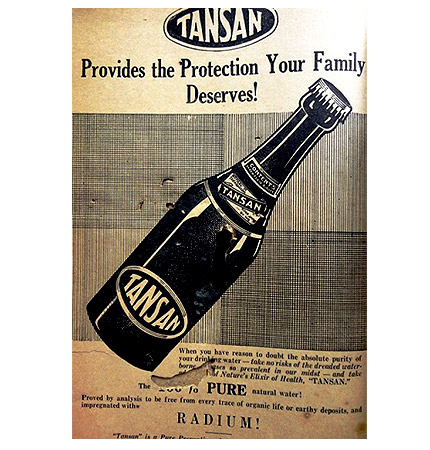 Tansan Mineral Water
The crown cap revolutionized the glass bottling industry when it was invented in 1897 by William Painter. The first drink that featured the crimped tin cap was Tansan, a bottled mineral water marketed by Clifford Wilkinson in the early 1900s. The brand name—Tansan–believed to be of Japanese origin, has now come to mean crown caps in Filipino.
ADVERTISEMENT - CONTINUE READING BELOW
The product first came out in straight-sided bottles, and then in small, bulb-shaped green bottles with the name in relief. In its 1920s ads, Tansan was proclaimed as a 100% pure, sourced from "natural waters free from all earthly deposits." Being "radium-active," Tansan possesses many medicinal qualities, proven against stomach disorders like dysentery.
Read the full article, "13 Amazing True Stories Behind Classic Filipino Brand Names" on Filipiknow.net. Minor edits were made by the SPOT.ph editors.
Photos courtesy of Jai Gatchalian (Rufina and Tentay) and Arc Archives
Share this story with your friends!
---
Help us make Spot.ph better!
Take the short survey
Load More Stories