10 Most Romantic Lines from YA Novels
We could all learn a thing or two from young love.
(SPOT.ph) Ahh, love. We've found our joy in it, and sometimes our hearts also get broken by it. Yet here we are. We still can't stop talking about love, because of love. They say actions speak louder than words, but you can't deny the fact that there's something romantic about being able to express in words exactly how you feel about a person or a moment. Most of us aren't exactly blessed with the talent to put our emotions into words, so we're lucky we have a ton of YA authors who can do the job for us.
Lettering by Grace Marcellana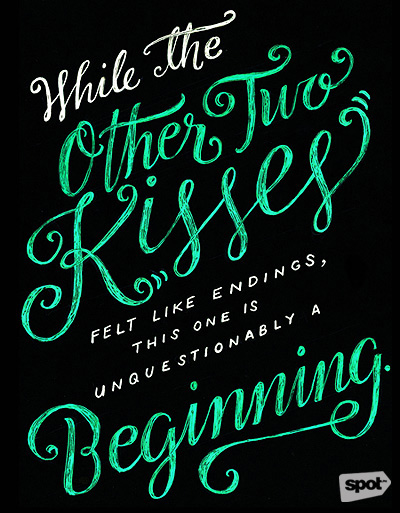 ADVERTISEMENT - CONTINUE READING BELOW
On beginnings
"While the other two kisses felt like endings, this one is unquestionably a beginning." — The Statistical Probability of Love at First Sight by Jennifer E. Smith
On falling in love
"...the other person's eyes. They're connected to yours by some invisible physical force, and they hold you fast while the rest of the world swirls and twirls and falls completely away."— Flipped by Wendelin van Draanen
On finally knowing you're in love
"I know the sun will swallow the only earth we'll ever have, and I am in love with you." — The Fault In Our Stars by John Green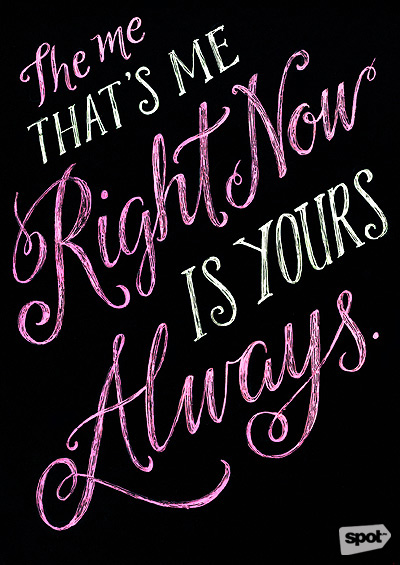 ADVERTISEMENT - CONTINUE READING BELOW
On loving and living in the moment
"The me that's me right now is yours. Always." — Eleanor and Park by Rainbow Rowell
On loving without expectations
"I realized at that moment that I really did love her. Because there was nothing to gain, and that didn't matter." — The Perks of Being a Wallflower by Stephen Chbosky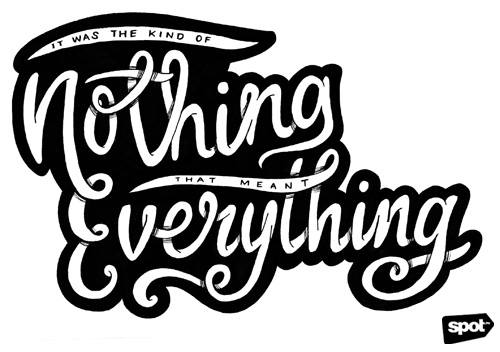 ADVERTISEMENT - CONTINUE READING BELOW
On that peaceful feeling of being with another person
"We stood there, looking at each other, saying nothing. But it was the kind of nothing that meant everything." — It's Not Summer Without You by Jenny Han
On loving someone fully
"I know you aren't perfect. But it's a person's imperfections that make them perfect for someone else." — Lola and the Boy Next Door by Stephanie Perkins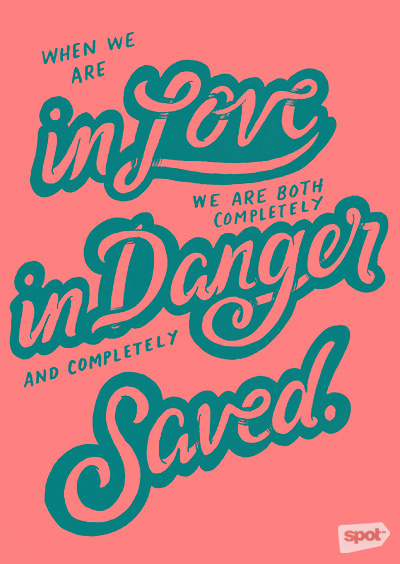 ADVERTISEMENT - CONTINUE READING BELOW
On what love does to us
"When we are in love, we are both completely in danger and completely saved." — Love Letters to the Dead by Ava Dellaira
On letting go as a sign of love
"Love who you love while you have them. That's all you can do. Let them go when you must. If you know how to love, you'll never run out." — My Name Is Memory by Ann Brashares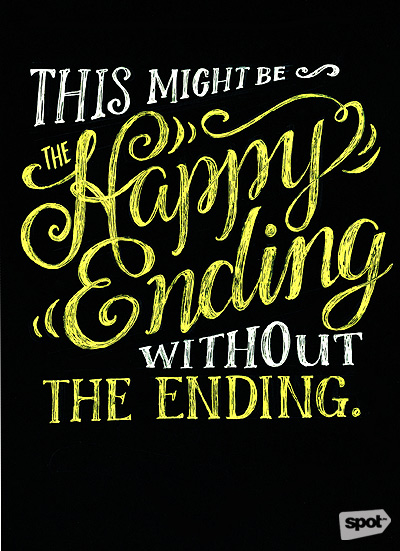 ADVERTISEMENT - CONTINUE READING BELOW
On happy endings
"This might be the happy ending without the ending." — The Realm of Possibility by David Levithan
Lettering by Grace Marcellana
Recommended Videos
Load More Stories