Gab Valenciano responds to critics of his Duterte post + more things you might have missed today
Spotify considers exclusive music for paid users, Rizalito David declared nuisance candidate, and more.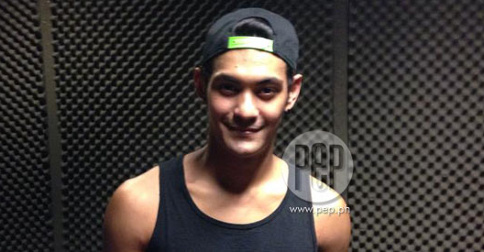 Photo via PEP.ph
(SPOT.ph) Busy day, Spotters? We quickly recap 10 things you might have missed while you were off the radar.
1. Gab Valenciano responds to critics of his Duterte post
Gab Valenciano made headlines yesterday when he had some pretty strong words for Rodrigo Duterte's morals, which led to backlash from the latter's staunch supporters. He wrote a new Facebook post on Wednesday, saying, "I would have loved to indulge in constructive arguments with people and go head to head on this issue, instead, they talk about how ugly I am, how I'm using this issue to boost my popularity, how I'm just desperately looking for attention because I don't have a career anymore, and how I was never fit for show business."
He continued, "It's sad. Heartbreaking even. Not necessarily with what they were saying about my personal life (since I've heard all that over and over before anyway), but seeing how real people who live real lives think and feel nowadays." He ended his post pledging that he would not apologize for his opinion, saying, "So come at me with your garbage, and I will retaliate with my education."
2. Robin Padilla returns to ABS-CBN
In an Instagram post on Wednesday, Mariel Rodriguez announced that her husband, Robin Padilla, has returned to ABS-CBN with an exclusive, two-year contract. Over on her Twitter account, she seemed enthusiastic to fans' requests for him to work with Coco Martin, as well as his nephew, Daniel Padilla. He is reported to star in a new telenovela about a father and son.
ADVERTISEMENT - CONTINUE READING BELOW
3. A Second Chance makes history in the U.K.
According to ABS-CBN News, Star Cinema's A Second Chance has made history for being the first Pinoy film to be distributed in the U.K. by Vue Entertainment (said to be their third largest cinema chain). The film was so successful that Vue Entertainment extended its original run, and it will now be shown on December 12 and 13. A Second Chance was also screened in 21 theaters across U.A.E., and reportedly topped box-office charts over the past weekend.
4. Spotify considers making some music available only to paid users
It's difficult to go through any task without Spotify nowadays. All you need is an Internet connection that will instantly give you access to a massive music library. But The Wall Street Journal reported that Spotify may be planning a new approach that allows artists to keep certain albums from unsubscribed accounts. It wants to investigate how this approach will increase subscriptions and sign-ups. Currently, it has 80 million subscribers, 60 million of which are free users. Currently, there are no confirmed artists who will be part of the new feature.
CONTINUE READING BELOW
Recommended Videos
5. This family's dubstep Christmas light show drops some impressive festive bass
Matt Johnson and the rest of his family's dubstep-inspired Christmas light show is nothing like you've ever seen—unless you watch The Great Christmas Light Fight. The Johnson family was part of the show back in 2014. This year, they have upgraded their show with pixel wreaths and snowflakes, and a soundtrack that features "Let It Go" from Frozen and "Bangarang" by Skrillex. Have fun watching the 11-minute light show and help people in need at the same time because the family encourages viewers to submit pledges to Living Water International, a non-profit organization that helps communities in developing countries create sustainable water. As they say, Christmas is all about giving.
ADVERTISEMENT - CONTINUE READING BELOW
6. A study says text messages that end in a period are perceived as "less sincere"
It's hard enough to properly convey emotion over text message, and this new study from researchers at Birmingham University in the U.K. doesn't sound very encouraging. The study, which involved 126 students, found that text messages that end in a period are perceived to be "less sincere." According to researchers, the study indicates how punctuations play a part in technological communication, saying, "People obviously can't use [social cues] when they are texting. Thus, it makes sense that texters rely on what they have available to them— emoticons, deliberate misspellings that mimic speech sounds and, according to our data, punctuation."
7. Aquino convinces some solons from grilling BBL
According to majority leader Mandaluyong City Rep. Neptali Gonzales II, P-Noy was able to sway some solons from questioning the proposed Bangsamoro Basic Law (BBL), but the House still failed to come up with a quorum on December 8. The chamber needed 145 members to reach a quorum, but only 134 of the 187 members responded to the call. "Ang problema, marami do'n, hindi mapapakiusapan, because it's an issue very close to their hearts, not because of their personal stand on the matter, but because of their geographical location," Gonzales said, referring to the Mindanao solons. The BBL has been stuck at the plenary and could not move forward because of the upcoming 2016 presidential elections. Speaker Feliciano Belmonte Jr. has said that the House seeks to finish the plenary debates before Congress goes on Christmas break on Dec. 19, and pass it when it resumes on January 19, 2016.
ADVERTISEMENT - CONTINUE READING BELOW
8. Rizalito David is declared as a nuisance candidate by the COMELEC
Presidential aspirant Rizalito David was declared as a nuisance candidate by The Commission on Elections (COMELEC) Second Division on December 9. The poll body issued a six-page resolution that ruled in favor of the motu proprio petition to cancel David's Certificate of Candidacy (COC). David is better known as the petitioner for Sen. Grace Poe's disqualification case before the Senate Electoral Tribunal (SET), which was junked in favor of Poe. He's also a defeated senatorial candidate in the 2013 elections.
9. The SPOT.ph Christmas Gift Guide: 10 Gift Ideas for the Artsy
It doesn't really require much creativity to get your artsy friend a kick-ass gift. For those who make art, it's function and design over the price tag. We've got 10 awesome suggestions on what your creative pal would love to get this Christmas.
Technically speaking, using bicycles is good for the health, traffic, and the environment. Clinton Palanca explains why it's not such a good idea in Manila.
---
Help us make Spot.ph better!
Take the short survey
Load More Stories