PHOTOS: Laro, Lasap, Lakbay: A Creative Afternoon of Workshops
It all happened one fun Sunday Crafternoon!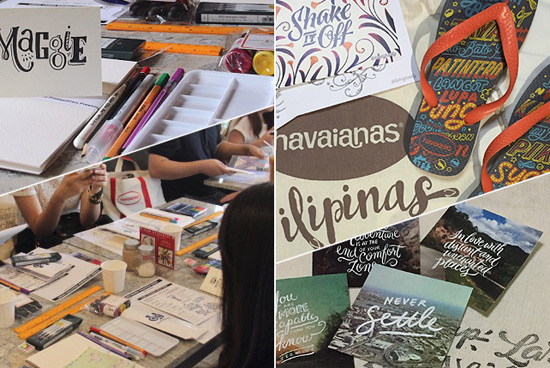 (SPOT.ph) The Laro, Lasap, Lakbay: A Creative Afternoon of Workshops was held on Sunday, December 6, at Hillside Cafe & Juice Bar. The Havaianas-sponsored event featured three intensive lettering workshops led by Abbey Sy (hand lettering), Alessa Lanot (watercolor washes and monograms), and Patrick Cabral (flourishes).
The participants received tons of crafting freebies—plus a pair of special-edition Filipinas Havaianas—and spent the afternoon learning about lettering from some of the best artists in the country.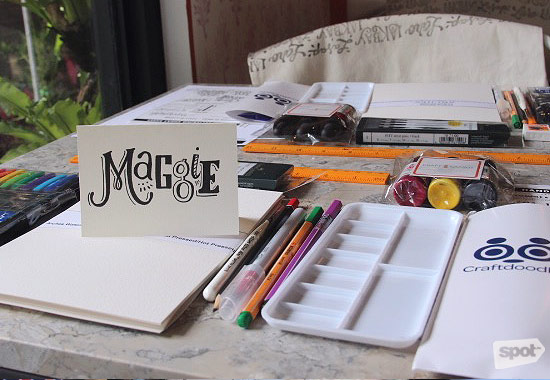 Tools of the Trade: Pens, paper, watercolors—let's get this party started!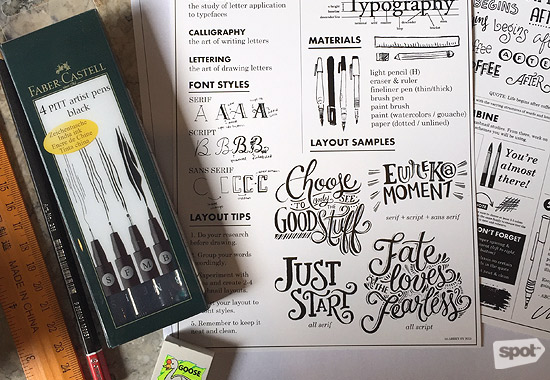 Abbey Sy's cheat sheet was so cute!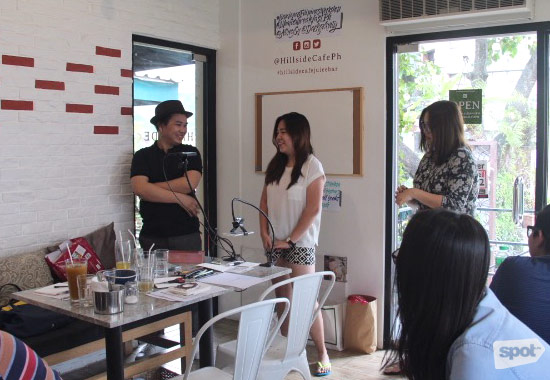 Class Act: Alessa Lanot, Abbey Sy, and Patrick Cabral introducing themselves to the class.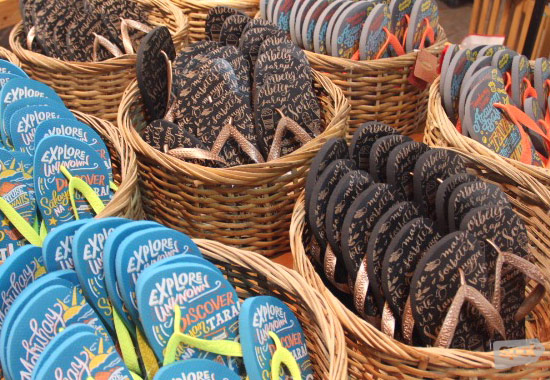 Flipping over flipflops: These special-edition Filipinas Havaianas are designed by Alessa, Abbey, and Patrick. Each participant gets a free pair!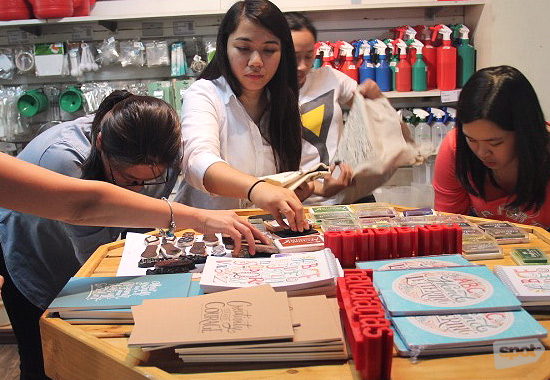 Stamp of approval: Books and notebooks were also for sale. Plus, there was a stamping station where you could customize your free tote bag!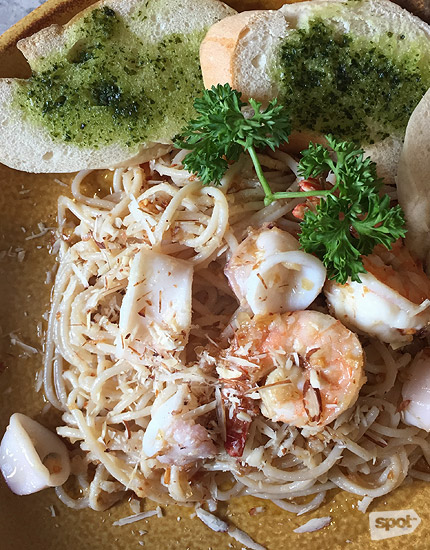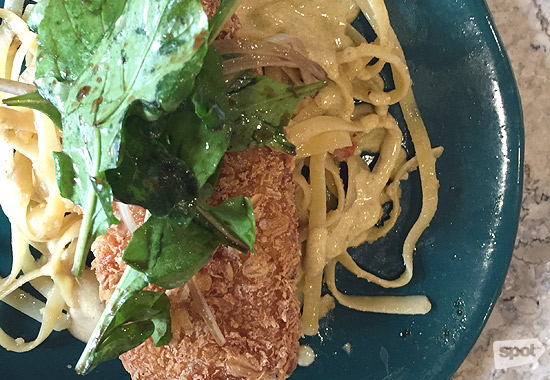 The food was healthy, filling, and incredibly delicious!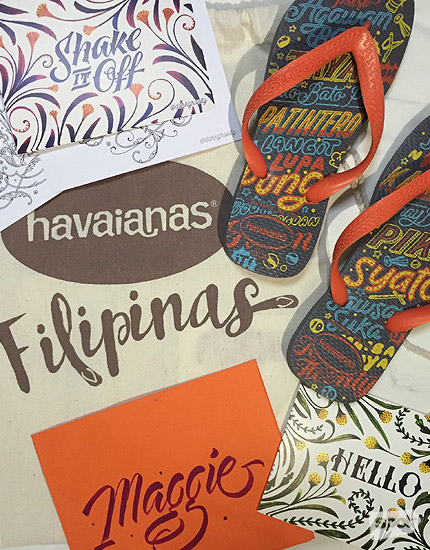 Flip-flops and postcards designed by Patrick Cabral.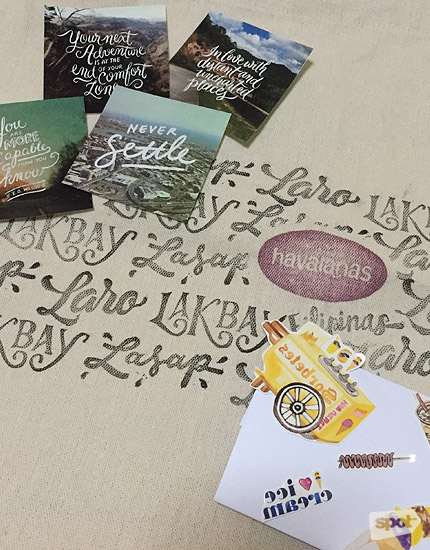 Totes Amazing! More freebies: a cool tote bag, temporary tatts designed by Alessa, and stickers designed by Abbey!
Load More Stories