Here's how you can travel without having to quit your job
Breaking the myth that you need to be jobless before traveling
The Internet is buzzing with posts about how you should quit your job so that you can travel the world and change your life. While it is true that traveling is a life-changing experience, you don't have to resign from your job to do it. With a lot of focus and passion, you can go on trips without compromising your work. Here are three tips so that you don't have to quit your job to travel.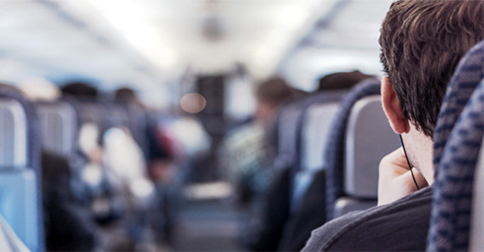 ADVERTISEMENT - CONTINUE READING BELOW
Make traveling a top priority.
We all say that we want to travel, but with it comes excuse after excuse as to why we can't. The simple solution is to make travel an actual priority in your life. The next time you get your paycheck or bonus, try to save a bulk of it for your travel fund instead of spending it on material things. Your job isn't a hindrance to your travel; it's what can fund it. The sooner you realize this, the better.
Conserve your days off.
As much as possible, if you don't have to be absent for work, then don't. Once you have enough leaves in the bank and are ready to utilize them, plan your trip around a time there are a few holidays or long weekends, allowing you a few more days of extra vacation time. By doing this, you get to go on a long adventure while still being assured of a full time job waiting for you when you get back.
ADVERTISEMENT - CONTINUE READING BELOW
Take full advantage of your company's perks and benefits.
Some companies offer their employees the chance to study abroad but with a bond. Others offer international or local business trips as part of the job description. It would be smart to take advantage of these perks. They will inspire you to work hard and achieve more. Even if you might have to work most of the time, try to extend your trip by paying out of your pocket after you finish your tasks. This way, you can get a chance to explore on your own.
Read the full article, "5 Ways You Can Travel Without Having To Quit Your Job," on TravelBook.ph
Load More Stories