Hubad na Daan: Photos from the UP Oblation Run 2015
NSFW: Shots from our live coverage
(SPOT.ph) Hundreds of people from all over the Metro flock every year to the historical steps of Palma Hall in hopes of taking home either a red rose or memories of naked men marching across the sprawling campus of the University of the Philippines Diliman.
This is #OblationRun2015. Let the running begin.
Photos by Paul Domalaon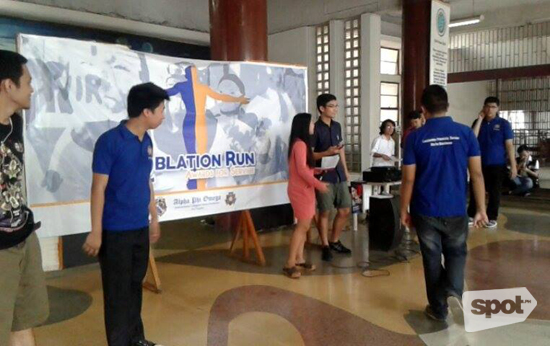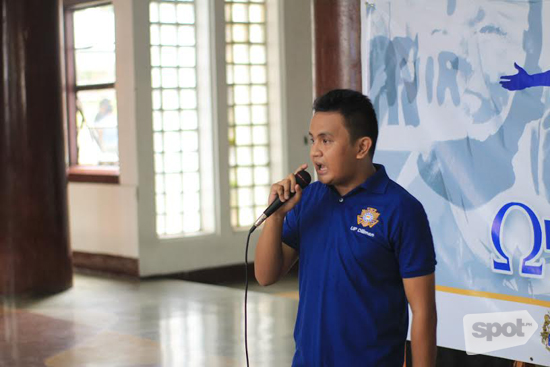 ADVERTISEMENT - CONTINUE READING BELOW
"Huwad na Daan o Hubad na Daan" is Alpha Phi Omega (APO) fraternity's tagline for the #OblationRun2015. Media liaison officer Darien Bas says that APO is calling for accountability from the government, while raising awareness of issues in the country.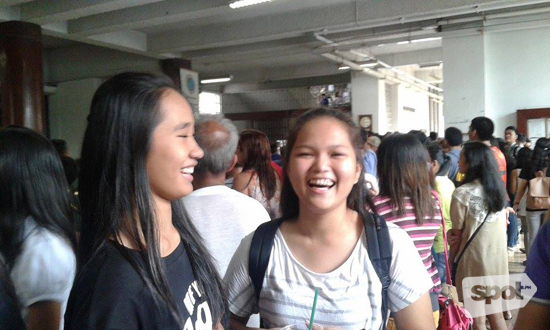 CONTINUE READING BELOW
Recommended Videos
Aila Pascual and Robelou Viray, first year accountancy students at UST, expect to be "shocked" in their first Oblation Run experience—perhaps almost as shocked as their parents once they find out their daughters are watching (Hi, Mom!).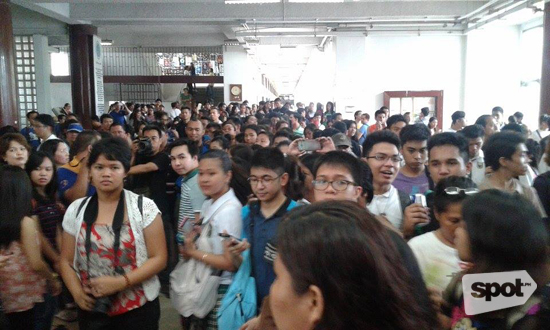 ADVERTISEMENT - CONTINUE READING BELOW
"Give it ten minutes," a frat member says about when the run will start. Meanwhile, the crowd is getting thicker as the anticipation builds.
Overheard: "Dito ako sa harap! Nag-taxi ako para dito, no!"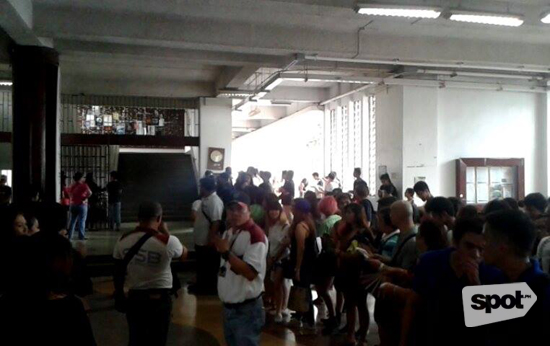 No drums signaling the run this year, and people are caught off-guard when the frat members start marching. Cue the shrieks from women of all ages, from UP students to #titasofmanila.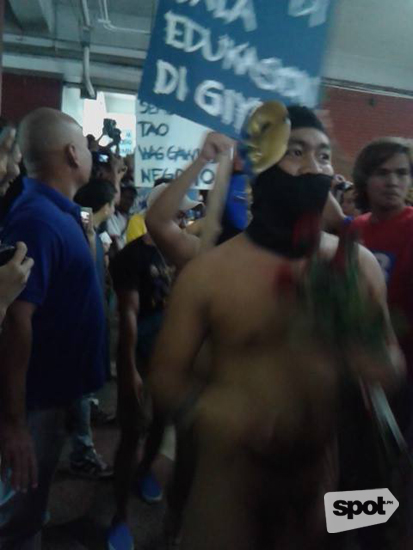 ADVERTISEMENT - CONTINUE READING BELOW
Overheard: "Ang sikip, di sila makapasok!" Marshalls are around for crowd control, but people keep pushing forward to get a better look of the placards (or so we hope).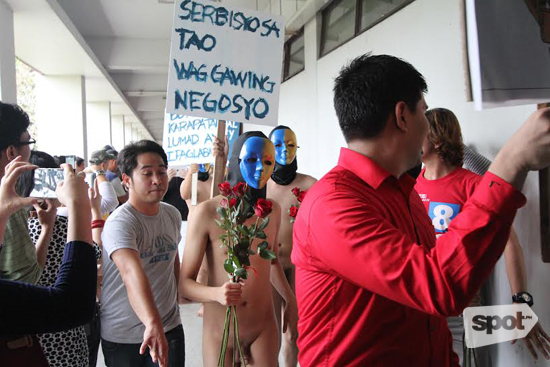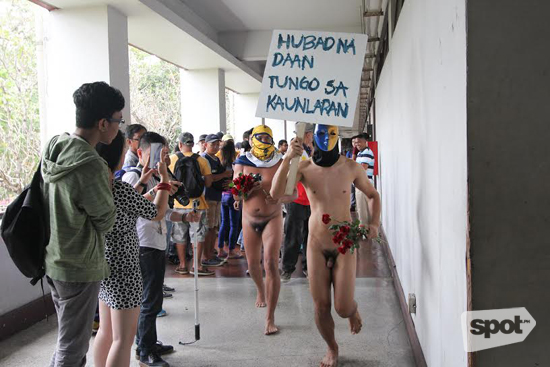 Fewer students than usual line the walls of Palma Hall as classes end in UP Diliman this week, but the shrieks from the crowd and the runners' shouting echo just as loudly.
ADVERTISEMENT - CONTINUE READING BELOW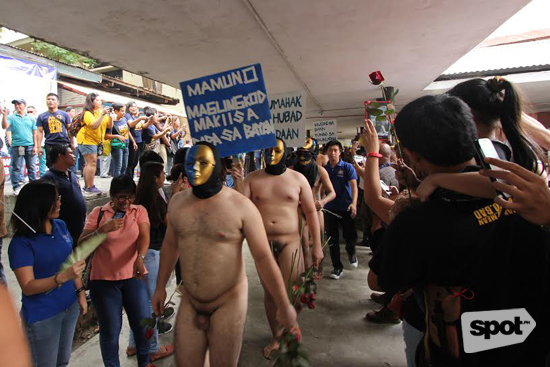 Runners sprint towards their fraternity tambayan in the university, where they are met by their other brothers (not naked, though!).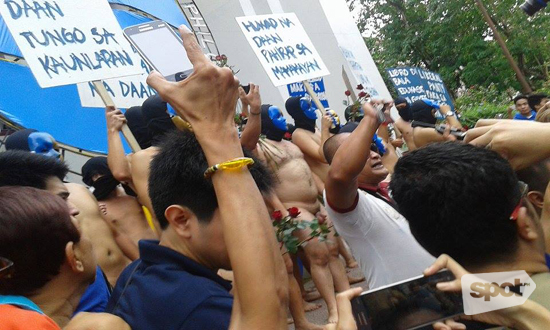 People rush outside to watch the runners hold their placards high above their heads. The crowd shields the frat members from view and people start complaining,"Wala naman kaming makita!"
ADVERTISEMENT - CONTINUE READING BELOW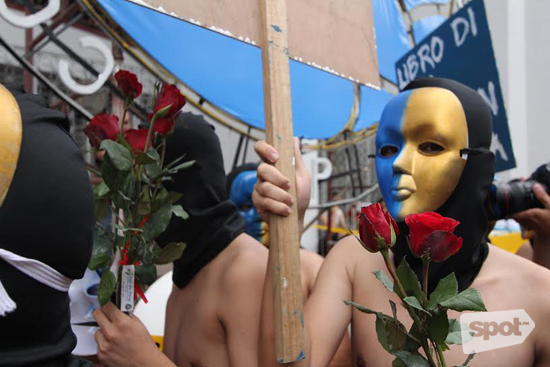 Look, don't touch: Runners eye spectators and media personnel who get too close. No roses for them!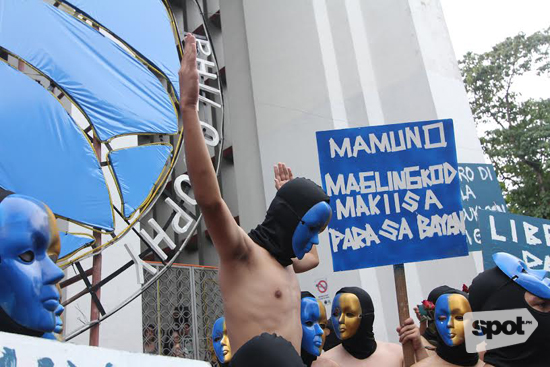 A runner poses the same way as the Oblation statue, after which the run was named. The fraternity says the tradition started when one of their members streaked around Palma Hall naked to promote a play where the protagonist was critical against Martial Law. They realized then that the Oblation Run could be an avenue to raise awaress on social issues.
ADVERTISEMENT - CONTINUE READING BELOW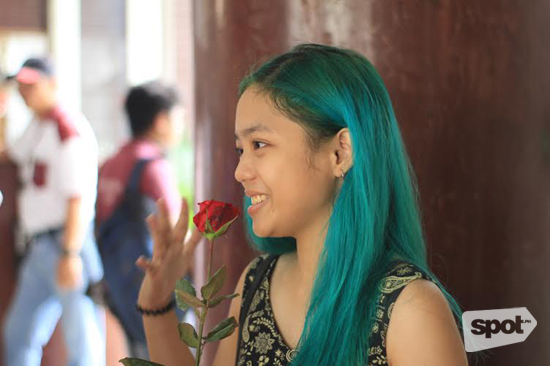 Jill, a freshman UP student, said she was in awe of the runner who posed as Oblation. "Kinilabutan ako," she said, adding that she truly felt the sincerity of APO's advocacy.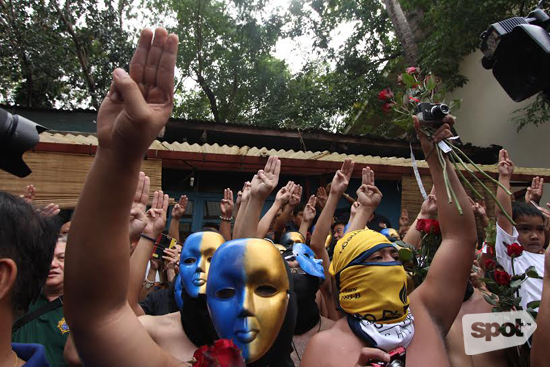 A dramatic finale: Runners and other fraternity members raise three fingers and sing their hymn.
All runs have finish lines, but this is only the beginning of an exciting day for UP Diliman. With the Oblation Run done, students start to prepare for tonight's lantern parade as the UP community celebrates a day of freedom, fun, and festivity.
ADVERTISEMENT - CONTINUE READING BELOW
---
Help us make Spot.ph better!
Take the short survey
Load More Stories