3 Reasons You Should Travel With Friends
A study shows a pleasant experience must be shared. Traveling is one of them.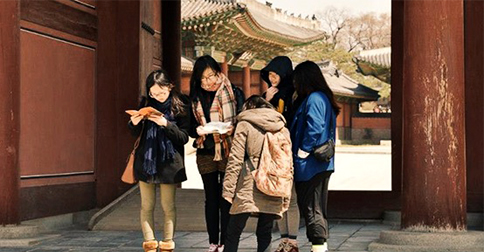 You will always make memories when you travel, whether good or bad, but did you know science shows sharing them with others can make them more meaningful? According to a study published by the Association for Psychological Science, pleasant experiences become even more pleasant when you have them with other people. When you travel with friends, any good feelings you have can be magnified. Here are three reasons why you should travel with your friends.
You'll have someone to rely on.
Besides your family, your friends are the best people in your life. You know they have your back, and no matter what happens during your trip, they will be there to support you. By traveling with your friends, you can rest assured that you can make it through any situation.
You can be yourself when you're with them.
If you travel with relatives you're not particularly close to, they won't know a lot about you and you can end up in a place you don't particularly appreciate. You might also feel awkward when you're with them. With friends, you guys can plan together and make sure that the trip will be enjoyed by everyone. Everything will be tailored to fit everyone's needs, so no one will feel left out and you will all have a fun and memorable time.
You can create better memories with them.
In the study, it was shown that people who experience something positive together enjoy it more. So in turn, when you travel with people you like and you all have a good time, you'll feel more joyful than you would have if you had experienced it alone. The best memories we can make are the happy ones, and those are the kind of memories you will have when you're with people you cherish.
ADVERTISEMENT - CONTINUE READING BELOW
Read the full article, "5 Reasons To Travel With Your Friends," on TravelBook.ph
CONTINUE READING BELOW
Recommended Videos
---
Help us make Spot.ph better!
Take the short survey
Load More Stories