Life Before, During, and Beyond the 15 Years of FHM
As Lourd de Veyra says, "Man does not live by breasts alone."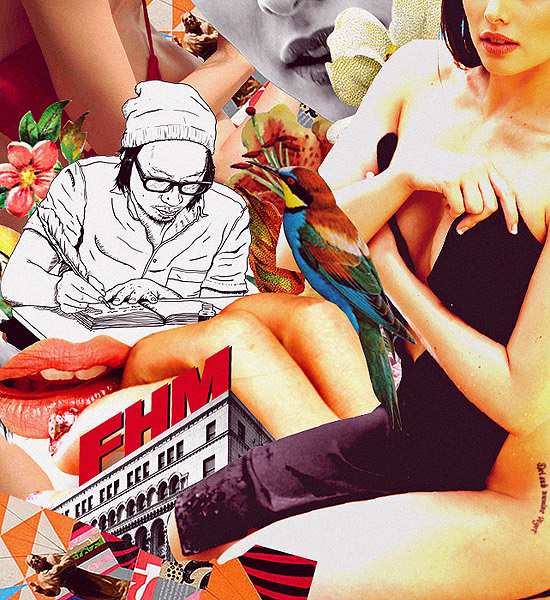 You can credit the success of FHM to a hundred factors. You could point to the death of the skin flick, of course. But then again, who needs cinemas when you've got a DVD player and an Internet connection? And while we're at it: Who needs a meaningful relationship when you've got Tube8.com and Redtube?
But we're getting ahead of our story.
This article should have been all about 15 years of FHM Philippines. But those 15 years might easily have been about quantum leaps in our country's attitude towards what we had once thought of as an eternally thorny issue—sex.
In a way, the success of FHM is reflective of a shift in Pinoy cultural values. You could say that it is an indicator of changing sexual mores.
I am not about to blame the magazine with regard to the alarming spike in HIV cases (It's the fault of those horny call center agents). Wait. Maybe "reflective" might not be such an accurate word. Tits and ass will always be a hit regardless of eras and zeitgeist.
But to appreciate all these, you'd have to imagine a Philippines before FHM.
There was a time when as kids, all we had as sources for boobs and butts was the National Geographic back issues. Or the Avon lingerie catalogue.
The male populace was truly content with cheap black-and-white publications with funny names like Tiktik and Jingle Extra Hot. This was the '70s and the '80s. These magazines had significant flesh content, modeled by oftentimes hairy starlets or whoever it was the photographer dragged out of a Quezon Avenue massage parlor at four in the morning.
ADVERTISEMENT - CONTINUE READING BELOW
But despite the rather seedy look of crudely printed ink on rapidly yellowing paper, the editors ensured that somewhere between skin and skin would be enjoyable feature articles. Those stories and columns definitely reeked of tabloid breath, but the Tagalog was arresting.
The command of the language, in fact, was more than you can say about today's crop of reporters in tabloids, primetime news programs, and AM radio. Rumor has it that those flesh rags were staffed by prizewinning poets and novelists looking for added sources of beer budget (Nothing like alcoholism and poverty to make writers write like angels).
CONTINUE READING BELOW
Recommended Videos
But those magazines died out in the '90s. They died along with komiks, songhits, and the showbiz rag.
What did not die, though, was the bomba flick, which eventually transmogrified into the ST film of the '90s. The major ST muses of that time were Cristina Gonzales and Gretchen Barretto, before the, uhm, good life.
Cheap and easy to produce and even easier to sell, ST flicks were being relentlessly churned out by the industry like buy-one take-one hamburgers. The ST even went as far as pretending it was a serious art film. Things went supernova with Rosanna Roces.
Then it was downhill from there—straight into the garbage bin. And when SM cinemas announced that they would no longer show such "immoral" fare, that was the last nail on the coffin.
There was a time when stripping for the moving/unmoving camera (we're talking about women, of course) was an act of desperation. But thanks to glossy pages and fancy photography, an invitation to pose for FHM suddenly became a badge of honor.
ADVERTISEMENT - CONTINUE READING BELOW
How does one magazine change perspectives?
You might say that the attitudinal changes had already happened way, way before, and that it was merely a matter of time before something—be it a television show or a publication—provided a platform on which to synthesize them. Enter FHM Philippines.
I seriously doubt if the majority of Pinoys are concerned about the magazine's British provenance. For some reason, there's something truly Filipino about FHM. The industry term for its ilk is "lad magazine," which is interchangeable with "men's magazines."
However, "lad" is an intriguingly apt word. The conventional view is that deep down inside, Pinoy men—no matter how macho or how powerful they are—are hormonal adolescents, certified mama's boys.
There is also something charmingly apt about the whole concept. Every time you open an issue of FHM, you are drawn into a timeless world of bikinis, cleavage, cars, beer, gadgets, among others. And it never grows old. It is a world that seems to be eternally 21 years of age.
Which is why opening a Philippine edition of, say, that other adult magazine popular in the '80s, suddenly did not seem like the wisest of decisions. Mention its name to today's adolescents and they'll go, "Play-wha?"
That is now merely a soft-focus phantasm of nostalgia. It harks back to a past generation for whom the sight of pubis and nipples was already the apex of carnality.
I probably belong to the last generation of schoolboys who had known the magazine as something you hid between textbooks to slip into your seatmate's bag. But we also knew that there was far nastier stuff available.
ADVERTISEMENT - CONTINUE READING BELOW
There were magazines that went for pure gynecological gold: pages upon pages of glisteningly moist, almost crustacean nastiness. Who the fuck needs the new Ray Bradbury short story when you've got vaginal closeups?
Sadly, FHM still doesn't offer gynecological closeups. But it offers the next best thing, or come to think of it, maybe something infinitely better: Celebrity skin.
And I don't just mean desperate startlets or whoever it was the editor/photographer dragged from a shadowy Quezon Avenue corner at four in the morning.
These are women you see on TV and magazines, although some of them, I will have to admit, look like they were sauna-bath refugees. It is believed that most Pinoy men easily get tired by the sight of oyster-like OB-gyn photography, and would rather revert to the distant comfort of the unattainable object of desire.
The familiar face and body, presented with just the right amount of tease, all the more titillating by what is concealed. Never mind that the majority of artistas posing for the magazine do not normally tend to be generous with their flesh.
An FHM gig, after all, is merely viewed as one of the avenues for further stardom. It is enough that a portion of the fantasy is sold.
Then there's the magic of print: the tactile. While you can do it with your laptop (but that's rather freaky), you can't bring your desktop computer with you to the bathroom. You can't hide your laptop between the covers of Crime and Punishment.
ADVERTISEMENT - CONTINUE READING BELOW
The next 15 years of FHM—which is to say, the sexual climate of the next decade—are something to look forward to. But should we be alarmed? Rufa Mae Quinto has already appeared twice.
But it seems that her dumb non-blonde shtick—in spite of those breasts—is getting to be tiresome. From an FHM perspective, it may have sacrilegious connotations: man does not live by breasts alone.
But then again, a pair of tits is not a simple thing. It's a complex subject matter. There is hope. For every Rufa Mae Quinto that settles in vague matrimonial bliss, there's always a Shaina Magdayao, now equipped with a more mature (read: willing to take more clothes off) outlook in life. Life goes on, and life is beautiful indeed.
Lourd de Veyra is a four-time Palanca awardee. He is also the frontman of spoken jazz collective Radioactive Sago Project, a blogger on Spot.ph, and a maverick multimedia broadcaster.
This essay is from FHM's 15th anniversay book, Sexiest.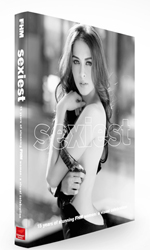 Sexiest is now available for P495 at bookstores and newsstands.

ADVERTISEMENT - CONTINUE READING BELOW
---
Help us make Spot.ph better!
Take the short survey
Load More Stories