Quotes of the Week: Miriam Defensor Santiago congratulates Miss Universe, Pia Wurtzbach on winning the title + more
The city's most interesting sound bites
(SPOT.ph) The biggest news this week was the Philippines' big win at the Miss Universe competition, which got international buzz because of a misannouncement of the winner, Miss Philippines Pia Wurtzbach. Meanwhile, Star Wars fans are still talking about the latest film, but not all of them are happy. Some of them are quite upset that one of the Force's new heroes is dark...literally.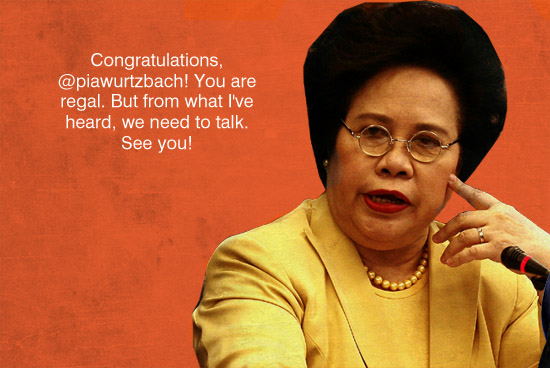 ADVERTISEMENT - CONTINUE READING BELOW
"Congratulations @piawurtzbach. You are regal. But from what I've heard, we need to talk. See you!" — Sen. Miriam Defensor Santiago on Pia's answer regarding the U.S. military bases in the Philippines.
A statement that sounds like it should be followed by an evil laugh.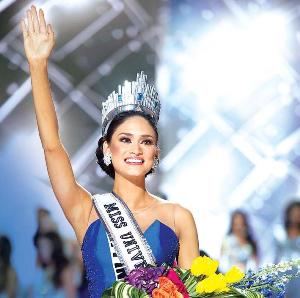 "Thank You, Lord. Everything makes sense now. In God's perfect timing."— Miss Universe 2015 Pia Wurtzbach reflecting on her win.
ADVERTISEMENT - CONTINUE READING BELOW
And at last, we have won the crown again after 42 years, but not without drama. Host Steve Harvey announced the wrong winner and only rectified his mistake after runner-up Miss Colombia had been crowned. Ouch.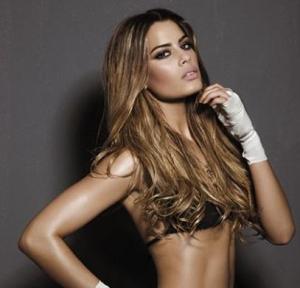 "I was able to bring happiness to my country after becoming Miss Universe for only a couple of minutes...Life continues and in the future we will find out why things happen the way they happen." — Miss Colombia Ariadna Gutierrez thanking her supporters on her Instagram account.
ADVERTISEMENT - CONTINUE READING BELOW
Group hug!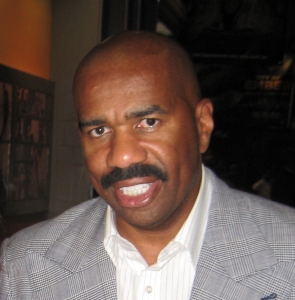 "I'd like to apologize wholeheartedly to Miss Colombia and Miss Philippines for my huge mistake. I feel terrible. I don't want to take away from this amazing night and pageant, as well as the wonderful contestants. They were all amazing." — Miss Universe 2015 host Steve Harvey on announcing the wrong winner.
ADVERTISEMENT - CONTINUE READING BELOW
Despite the mix up, Harvey is reportedly hosting the pageant again next year. We're sure he'll be more careful next time!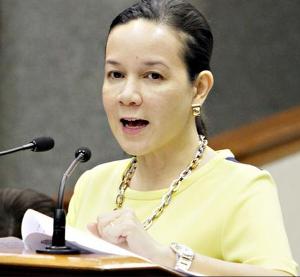 "I accept with gratitude and humility the latest SWS survey results. I will continue to make the rounds all over the country, reach out to the people on the ground, and make known how the leadership we are offering would make the government genuinely work for them." — Grace Poe on the latest SWS survey that ties him with VP Binay.
ADVERTISEMENT - CONTINUE READING BELOW
The latest Pulse Asia survey also puts Binay at the top spot. Looks like someone's benefitting from all the bickering of the other candidates.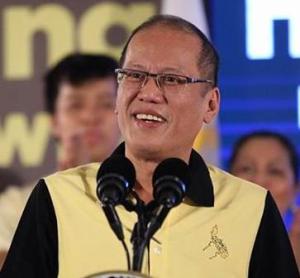 "During times of unease, we stand resolute as a people and let our hopes burn the brightest. I urge every fellowman, from across the regions, to exude the generosity and warmth that make Yuletide in our country distinctively joyous." — P-Noy's last Christmas message as president.
ADVERTISEMENT - CONTINUE READING BELOW
Spread the love all around!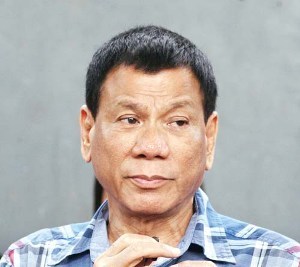 "Alam ninyo ako'y tao lamang. Kaya binabati ko pa rin ng 'Merry Christmas' kayong mga durugista, magnanakaw, mga corrupt, mga kriminal...at kayong nagpapahirap sa Pilipino.Kaya kung ayaw ninyong huminto at patuloy pa rin ang karahasan, ito na ang huli ninyong Merry Christmas." — Rodrigo Duterte's Christmas message.
ADVERTISEMENT - CONTINUE READING BELOW
Um, same to you?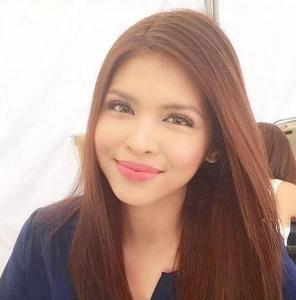 "Akala ko di ako kakabahan. Pero nung nakita ko ang red carpet kinabahan na ako." — Maine Mendoza on the premiere night of My Bebe Love.
To which Alden Richards replied, "Don't worry, aalalayan kita." Aww!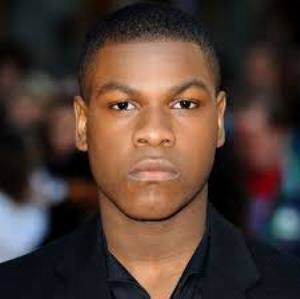 ADVERTISEMENT - CONTINUE READING BELOW
"I just don't get it. You guys got every single alien in this movie imaginable to man...Aliens that, if they existed, we'd definitely have an issue [with]. Yet what you want to do is fixate on another human being's color. You need to go back to school and unlearn what you have learned." — Star Wars actor John Boyega on the racist comments over his character.
The Force is strong in John Boyega.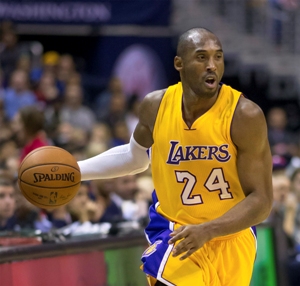 ADVERTISEMENT - CONTINUE READING BELOW
"It's not something I'm absolutely pressing for but being part of the Olympic experience is a beautiful thing. It would be a beautiful thing to finish my career playing internationally." — Kobe Bryant on being part of the U.S. Olympic Team and his eventual retirement.
It's not sure if he's going to be invited to be part of the U.S. Olympic team yet but the five-time NBA champion announced last month that this season would be his final NBA campaign.
Art by Warren Espejo, with photos from PEP.ph, screenshots from Facebook fan pages, various TV show videos, news clips, and images used by fans in YouTube slideshow videos.
Recommended Videos
Load More Stories