3 Reasons to Disconnect While Traveling
Unplug and enjoy your vacation.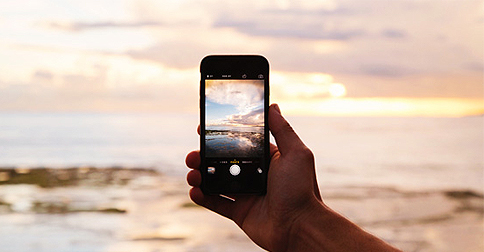 Technology has taken over our daily lives. We rely on it for work, communication, and so much more. But when you go on vacation, you should limit your use of gadgets to maximize the enjoyment of your trip. Here are three reasons why you should disconnect while traveling.
You get to enjoy the moment through your eyes and not through a screen.
ADVERTISEMENT - CONTINUE READING BELOW
When we see something beautiful, our instinct is to get our phones out and take as many pictures as possible to capture the moment. But in reality, to truly capture the moment, you need to appreciate what you see with your eyes and without the purpose of taking a photo. A picture may last longer, but nothing beats an actual memory you took the time to make.
You'll actually enjoy the trip and not think about work.
Let's admit it; most of us are workaholics. So when we are out of town or anywhere away from the office, we still have work at the back of our minds. By disconnecting, you are not tempted to check e-mails that will distract you from simply relaxing and enjoying yourself. It will also reduce the risk of you working during the trip and possibly changing your mood for the worse.
You get to meet new people.
ADVERTISEMENT - CONTINUE READING BELOW
If you are too preoccupied talking to people who aren't with you on your phone, chances are you won't notice the people who are physically around you. Traveling is a great way to make new friends, so while you are away, disconnect from your phone and focus on the people you meet. You didn't fly or drive a long distance just to chat with people back home.
Read the full article, "5 Reasons To Disconnect While Traveling," on TravelBook.ph.
Recommended Videos
Load More Stories