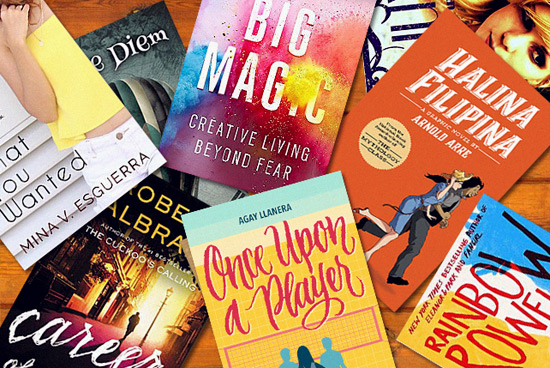 (SPOT.ph) Now that the party season is over and it's time to get back to the daily grind (groannnn), you find your brain needing a little pick-me-up. Or maybe you're feeling sort of let down that all the festivities are done and you're finding it difficult to get out of bed. Or you just want to relax after all those late nights. No matter what the reason for your New Year blahs, what better way to fix them than to lose yourself in a good read—one that's right up your alley? It's just what you need to shake off the blues and get you back on track.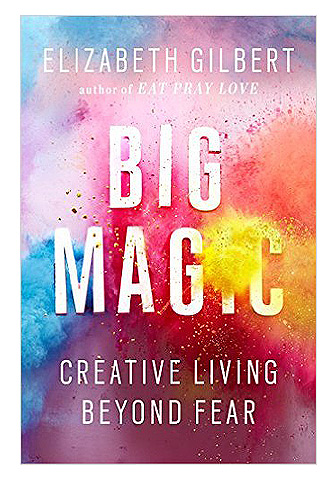 ADVERTISEMENT - CONTINUE READING BELOW
Big Magic by Elizabeth Gilbert (P695)
Perfect for: Someone who wants to be inspired
Bestselling author Elizabeth Gilbert of Eat, Pray, Love fame befriends you in this book on allowing your creativity to grow. The way she talks about her experiences with revision (ouch), rejection (double ouch), and authenticity feels as if you're just chatting with her over coffee and cheesecake. Her words will inspire you to create anything and everything despite your fear—because you want to experience that big magic.
Available at National Book Store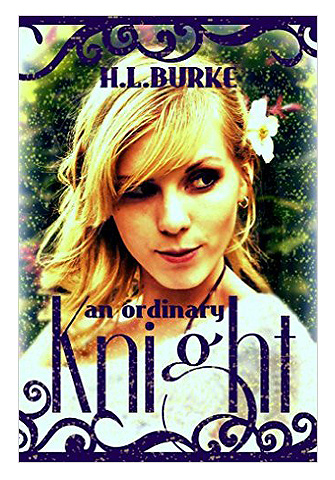 ADVERTISEMENT - CONTINUE READING BELOW
Recommended Videos
An Ordinary Knight by H.L. Burke (U.S. $2.99 e-book or U.S. $7.99 paperback on Amazon)
Perfect for: Fans of modern-day fairy tales
In a land where you can only achieve greatness (or at least, a life with a hint of excitement) through fairy magic, Sir Percy is seemingly cursed without a curse. He's so ordinary, the fairies didn't even bother to attend his christening. Princess Matty, on the other hand, is the target all fairies want to get their hands on. So the king locked her up in a tower where no magic could harm her. She's dying to escape her tower and Percy is dying to escape his boring life. When they meet, Matty is determined to find her Prince Charming just in case she needs true love's kiss to break whatever curse the fairies will surely cast upon her. But if she loses her heart to Percy, how will that ever happen? With a stubborn and brave princess, an adorable knight who is anything but ordinary, and a lovable, strange man who has a habit of interfering, this fairy tale will give you a satisfying happily-ever-after!
ADVERTISEMENT - CONTINUE READING BELOW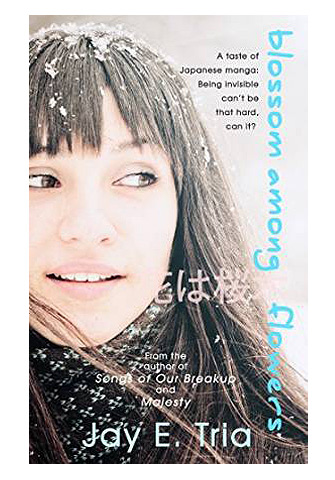 Blossom Among Flowers by Jay E. Tria (P280 paperback, U.S. $2.99 e-book on Amazon)
Perfect for: A dose of manga-inspired feels
Fans of Japanese culture will fall in love with the story of Hikaru Saito, a mediocre, academically challenged, and highly distracted high school student, and Takeshi Hinata, a golden haired (really?), all-around genius, who's also the most popular boy in school. When Hikaru, who only wants to read her manga, is assigned an English tutor, her life takes a turn for the crazy. Takeshi's adoring female fans turn on her, making Hikaru's life even more miserable. With some fun insight into how the Japanese think, Blossom Among Flowers is a funny, quirky read that will make you fall in love again and dream about being a high school student in Japan.
ADVERTISEMENT - CONTINUE READING BELOW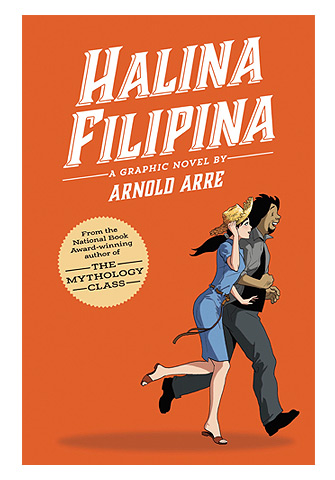 Halina Filipina by Arnold Arre (P395)
Perfect for: Graphic novel fans with local flavor
Arnold Arre, our country's equivalent to a rockstar in the graphic novel community, has just released his latest creation, Halina Filipina. It's about a New Yorker named Halina who is half-American, half-Filipina. She's visiting the Philippines for the first time and meets Cris, a struggling film critic who can't stand bad local movies. Unlike Arre's other works, Halina Filipina doesn't have a large, ensemble cast. The story focuses on the relationship that grows between the two as Cris teaches Halina what it's like to listen to the Eraserheads and navigate Manila traffic. Halina learns more about her identity and country, while Cris realizes living in the Philippines isn't too bad after all. Just what we need during these trying, frustrating times.
ADVERTISEMENT - CONTINUE READING BELOW
Available at National Book Store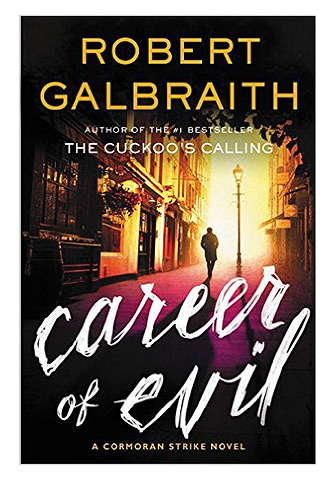 Career of Evil by Robert Galbraith (P749)
Perfect for: Those who enjoy a bit of mystery
When J.K. Rowling first came out with the Cormoran Strike series under the name of Robert Galbraith, adults lapped it up. Just imagine the writing that grabbed you and kept you hooked when you read Harry Potter, but now gritty and real with a hint of a love story.
ADVERTISEMENT - CONTINUE READING BELOW
When Robin Ellacot, assistant of detective Cormoran Strike, receives an unknown woman's severed leg in the mail, they set out to find the killer. What makes this book even more of a thrill is it finally focuses on Robin. We find out more about her past, her relationship with her fiancé, Matthew, and whatever it is growing between her and Strike. Unpredictable the way a mystery should be, drawing you in the way only Rowling can through her vivid and well-woven words, Career of Evil can very well be the best in the Cormoran Strike series so far.
Available at Fully Booked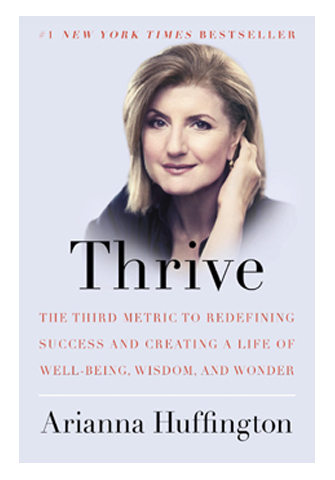 ADVERTISEMENT - CONTINUE READING BELOW
Thrive by Arianna Huffington (P720)
Perfect for: Someone looking for stress-relief
After waking up in a pool of her own blood, cutting her eye and breaking her cheekbone, the CEO of The Huffington Post realized she was overworking—and slowly killing—herself. She had to reassess what success meant to her and she found it to be about exercising mindfulness. Told without the usual flowery descriptions of an inspirational book, Thrive is full of anecdotes and quotes from famous people about how they enjoy a different form of success: one that doesn't involve chasing fortune and power at the expense of your health and happiness.
Available at Fully Booked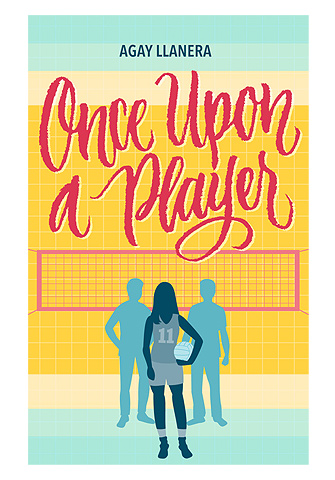 ADVERTISEMENT - CONTINUE READING BELOW
Once Upon a Player by Agay Llanera (P195)
Perfect for: Sporty readers
Val Fabian is the best volleyball player on her team. Her fans even chant her name "Fab! Fab!" when she's on the court. Popular and pretty, Val is used to getting what she wants—and she wants a cutie named Jake. But when she's introduced to EJ, a boy she says is totally not her type, things begin to change. Though first and foremost a romance, Once Upon a Player has volleyball scenes so vivid, you feel you're right there on the court spiking the ball to Val. The descriptions give you the same rush you get at real sporting events!
Available at National Book Store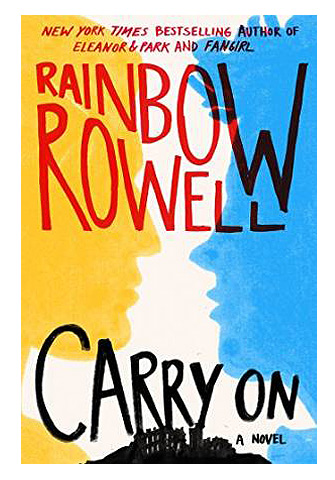 ADVERTISEMENT - CONTINUE READING BELOW
Carry On by Rainbow Rowell (P465)
Perfect for: Fantasy buffs
Simon Snow first made his appearance in Rowell's bestselling book, Fangirl. He was a story within a story. And when fans wanted an actual book, the author obliged and came out with Carry On, taking a break from her usual romances. Carry On is the story of a Chosen One, similar to Harry Potter, yet very different. Simon is not your ideal Chosen One at all, and his evil, vampire roommate Bas knows it. It is their last year at the Watford School of Magicks and what better time for things to get interesting? With Rowell's trademark feels and storytelling prowess, she takes on a fantasy world full of monsters, kissing, and dialogue that dives straight into your heart. If you're a Rowell fan, this might be a break from her usual, but take comfort in the fact that even in a fantasy world, her signature style is all over this gem of a book.
ADVERTISEMENT - CONTINUE READING BELOW
Available at National Book Store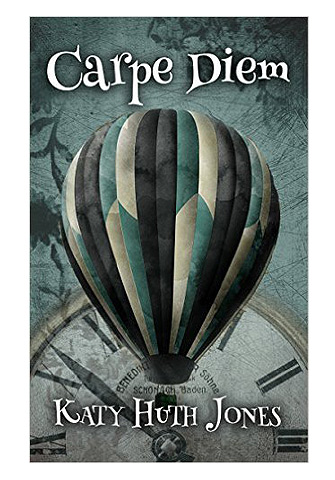 Carpe Diem by Katy Huth Jones (U.S. $0.99 e-book, U.S. $11.75 print on Amazon)
Perfect for: Someone who enjoys no-nonsense poetry
The poet is a cancer survivor. Her collection of poetry is about her battle with it, how it steals her identity till it seems all that is left is the sickness, how she proclaims bald is not beautiful and she misses her old hair, but also how there is so much hope inside her and in the end, victory.With poetry that is both beautiful and easy to read, this collection tells you not just to seize the day because life is short, but how beautiful and precious life really is. Reading these poems will give the peace you need as you take on a new start.
ADVERTISEMENT - CONTINUE READING BELOW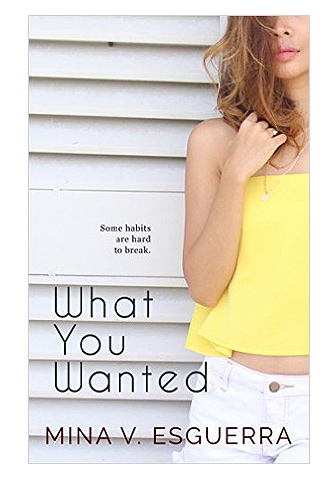 What You Wanted by Mina V. Esguerra (P275 print edition, U.S. $2.99 e-book on Amazon)
Perfect for: Those who want a different kind of romance
If you're tired of the typical insecure, shy protagonist who is noticed by the hot, confident, yet totally nice and perfect guy, What You Wanted is just what you need. Damon and Andrea aren't your usual main characters. They're the players, the "bad" guys, the ones who don't get a happy ending and are served their just desserts in the end. But somehow, after a hookup at a wedding, they still keep seeing each other. And the attraction between them isn't just physical anymore. As they begin to fall for each other, you start to fall for them too. This book celebrates new perspectives—a perfect way to start a new year!
ADVERTISEMENT - CONTINUE READING BELOW
Photos from Amazon except for Halina Filipina (from publisher) and Once Upon A Player (from Anvil Publishing)
Share this story with your friends!
---
Help us make Spot.ph better!
Take the short survey
Load More Stories