Travel Tip: Best Times to Travel Around the Philippines
Visit your favorite places at the right time for maximum enjoyment.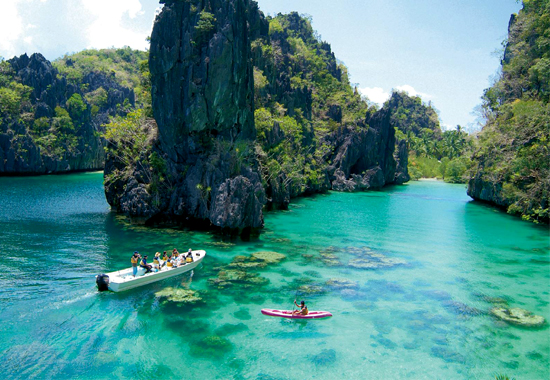 A key element in traveling is knowing the right time to visit a particular place. Timing is everything, and if you choose the wrong dates to book your trip, a seemingly fun journey can be ruined by too many tourists or skyrocketing rates. Here are some of the best times to visit popular places in the Philippines.
ADVERTISEMENT - CONTINUE READING BELOW
Baguio
Baguio is known as the summer capital of the Philippines, and although it's nice to visit it during the summer to get away from the heat, one of the best times to visit is during the holiday season. The place will probably be crowded and you'll need to book months in advance, but the incredibly cooler than usual weather, dozens of outlet store sales, and great sites will make it all worth it. If you stay around the Camp John Hay area during New Year, you can see some of the best fireworks displays in the country. Another great time to go is during the Panagbenga Festival (a flower festival) held every February to March.
Palawan
Palawan is a nice alternative to Boracay because it's less crowded although some areas are still a bit underdeveloped. If you want great deals, you should visit the area from June to September when hotels and resorts offer big rainy day discounts that can save you a lot of money. October is another great time to go because the chances of rain are lower, which is a plus factor if you want to go on one of the tours properly.
ADVERTISEMENT - CONTINUE READING BELOW
Davao
There are about three best times to visit Davao. The first is during summer when the island paradise of Samal is a must-visit. The second is during the Kadayawan Festival in August, which gives you the opportunity to experience one of the most colorful festivals in the Philippines. The third is during Araw ng Davao in March because this is when they hold a lot of sales.
Read the full article, "Travel Tip: Best Times to Travel Around the Philippines," on TravelBook.ph
Load More Stories