Philippine islands for lease if Duterte wins presidency
Why does Digong think this is a good idea?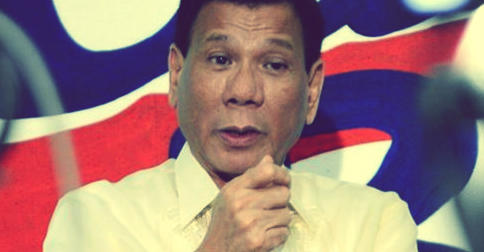 (SPOT.ph) Death by public hanging for criminals and a nationwide liquor, smoking, and firecracker ban are just some of the unorthodox things that Davao City Mayor Rodrigo Duterte is proposing, should he become the next Philippine president. In addition, the Mayor said in an interview with dzRJ that he was willing to lease some of the country's islands to foreign firms and other multinational companies.
Let's look at why Mayor Duterte thinks this is a good idea.
Economic Growth
Duterte said this would allow the country to grow particularly in the economic aspect along with the overseas Filipino workers sector. "The jobs will come here. Going abroad must be a choice, not a necessity," he said. He also pointed out that one of our Asian neighbors have surpassed the country thanks to this method.
More Jobs
Duterte said he sees creating business islands patterned after Singapore and Hong Kong as a possible solution to the country's unemployment rate as it will generate more jobs for the public. He said these foreign investors should only employ Filipinos. The Mayor said it is the country's "chance to catch the wave" as the cost of labor in China is rising.
The Philippines is still boss
Duterte said that foreign investors can "create their own police force, rules, ports, roads, power plants, steel mills, petro chemical plants, their own offices and telecoms and wireless Internet connections, subject to their own rules."
However, he clarified that to protect the country's interests, foreign investors would still be liable under Philippine laws and regulations. They will also have to pay a minimum rent or five percent of their gross output and protect the environment and they will be asked to relinquish ownership of all infrastructure built on the islands to the Philippines after a period of 50 years. "From the 51st year to the 99th year, they will pay rental [sic] for those buildings and infrastructure from the Philippines, thereby creating the country's income," he said.
ADVERTISEMENT - CONTINUE READING BELOW
CONTINUE READING BELOW
Recommended Videos
Share this story with your friends!
---
Help us make Spot.ph better!
Take the short survey
Load More Stories