3 Things to Do During a Long Road Trip
Help pass the time on a long drive with some fun and practical activities.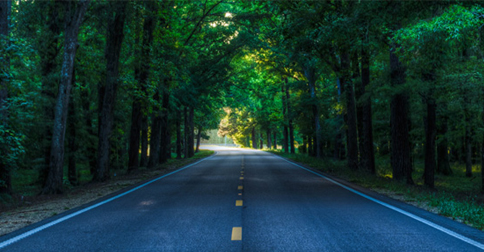 Road trips are a great way to see the world and travel, but depending on your destination, they can become very long and you might find yourself getting a little bit restless if you're doing nothing on your seat. To help pass the time and be productive, here are three things you can do during the car ride.
ADVERTISEMENT - CONTINUE READING BELOW
Play.
Smartphones can do almost anything, and downloading a couple of gaming apps can help pass the time. You can also bring along a portable gaming console. But in the spirit of a road trip, why not try playing some old fashioned games? Bring back the nostalgia and try playing games like "I Spy" or "Slug Bug" (instead of looking for a Volkswagen Bug, though, you can look for another car). You can also try "Who Am I?" where one person thinks of a famous personality and gives clues to other players on who that person might be. The catch is other players are only allowed to ask "yes" or "no" questions.
Read.
If you lead a very busy life, you might have almost no time to read leisurely. Use the travel time to finally read one of the many new novels you've accumulated in the last couple of months or check out the latest bestseller everyone is reading. With the dawn of technology, you don't even have to bring a physical copy of the book you like. You can just download the e-book on your phone or tablet, which could be more convenient while you are on the move.
ADVERTISEMENT - CONTINUE READING BELOW
Talk.
Whether you are traveling with your friends, family, or significant other, one point of going on a road trip is so that you can bond more intimately. Get the ball rolling during the car ride and start chatting to catch up on each other's lives. You might even find yourselves delving deeper and having a serious conversation about life and everything in between.
Read the full article, "5 Things to Do During a Long Road Trip," on TravelBook.ph.
Load More Stories