10 Art Books to Inspire Your New Hobby
Learn how to paint with watercolor, create pretty paper flowers, make beautiful collages, and more.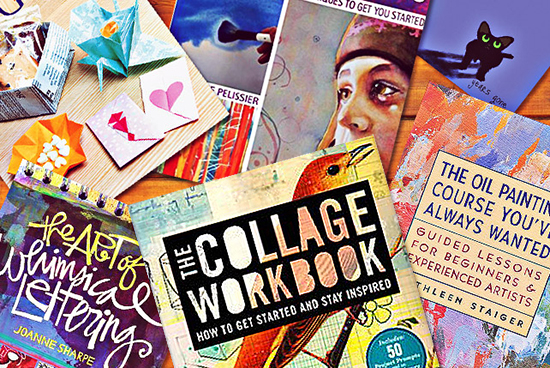 (SPOT.ph) There are literary books about art, of course, but there are also those that give you a hands-on experience. Admit it, sometimes you just can't get from YouTube what you can from a lovely book. If you're itching for a new creative hobby, here are 10 art books that will get you started.
Also read:
10 Cool Pop Culture-Inspired Coffee Table Books
10 Great Books to Kick Off Your 2016
10 Cool Coffee Table Books You Should Have in Your Living Room
Reading with Taste: 10 Essential Books for the Self-Proclaimed Food Nerd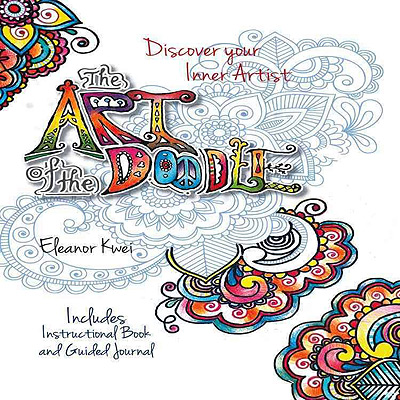 ADVERTISEMENT - CONTINUE READING BELOW
The Art of the Doodle (P1,125)
This instructional book gives you tips on creating doodles, coloring with pencils and markers, as well as the different ways you can use your doodles—for note cards, frames, gift bags, and more. Explore and experiment with six chapters: paisleys, flowers, letters, butterflies, mandalas, and geometrics.
Available at National Book Store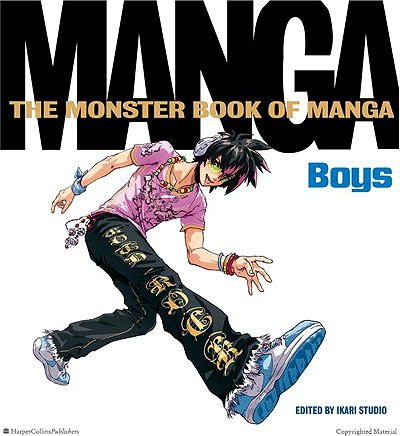 Monster Book of Manga: Boys (P1,170)
Most people find it easier to draw female figures than men; this is also true for comic illustration. If you want to learn the basics of creating male characters manga-style, this book is for you. It has a detailed manual with step-by-step instructions from sketches to vibrantly colored, full-costumed manga boys.
Available at Fully Booked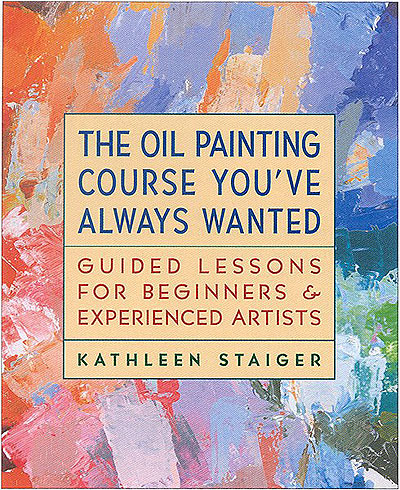 ADVERTISEMENT - CONTINUE READING BELOW
The Oil Painting Course You've Always Wanted (P999)
Oil painting seems complex at first—other than oil paint, you will also need linseed oil and turpentine, then would have to let it dry for days. But don't let that intimidate you. This book will tell you where to start, with crystal clear lessons from color mixing to creating three-dimensional illusions. Every topic is packed with text, diagrams, illustrations, exercises, and demonstrations that will bring out your inner Da Vinci in no time.
Available at Fully Booked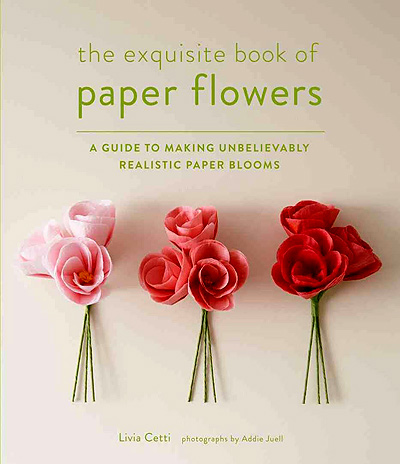 The Exquisite Book of Paper Flowers (P998)
Paper flower artist Livia Cetti shares her techniques for creating gorgeous tissue and crepe paper flowers which are often mistaken for the real thing. This book presents a comprehensive manual on how to craft 27 different blooms, including peonies, poppies, roses, and hibiscus. From making individual flowers to combining them, you will be guided with clear instructions on making garlands, centerpieces, wreaths, and corsages.
ADVERTISEMENT - CONTINUE READING BELOW
Available at Fully Booked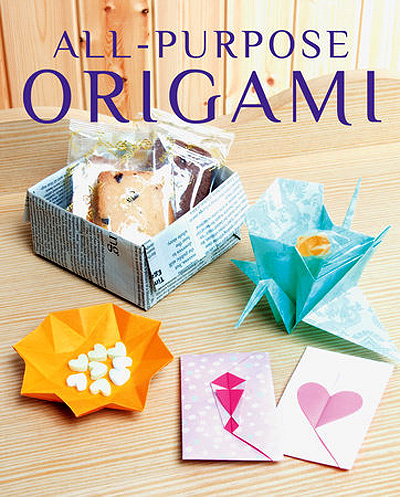 All-Purpose Origami (P334)
Origami or Japanese paper-folding is a casual hobby for all ages. It doesn't only serve decorative purposes; it can be functional, too! All-Purpose Origami's patterns are specifically made for home use and are as resourceful as they are fun to make. It has 75 easy-to-follow patterns that include projects such as origami for special occasions and eco-friendly items around the office.
Available at Fully Booked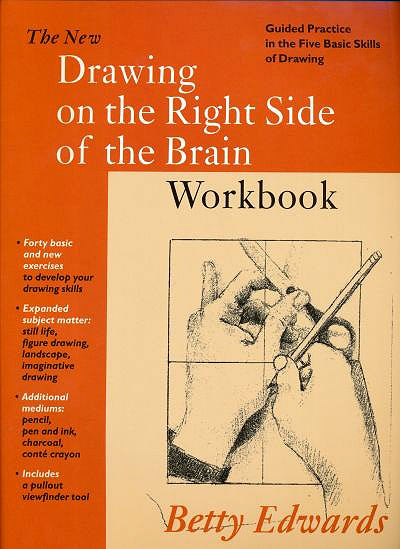 ADVERTISEMENT - CONTINUE READING BELOW
The New Drawing on the Right Side of the Brain Workbook (P853)
If you really want to learn how to draw, this is the drawing book for you. Published in 13 different languages, this 20th anniversary edition has been revised with almost 50% new content. It features recent developments in brain research that relate to drawing, new insights on the use of drawing techniques in the corporate world and in education, as well as detailed advice on applying the five basic skills of drawing to solve problems, and more.
Available at Fully Booked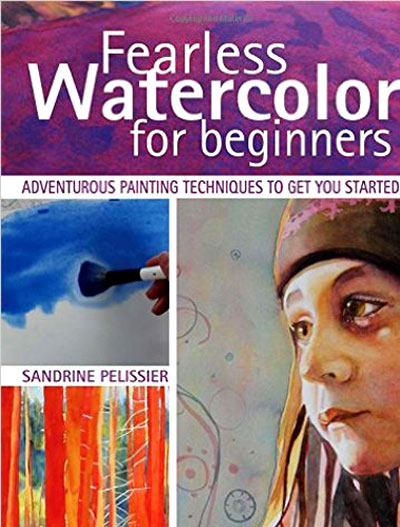 Fearless Watercolor for Beginners (P739.79)
Even if we've used watercolor in grade school—you know the yellow rectangular palette with the thin, red brush—manipulating it can be quite a challenge, especially for beginners. This book will help you create beautiful flowers, portraits, and landscapes with this exciting medium. It presents 22 step-by-step demonstrations, techniques for adding texture and mixed-media, practical tips, and fun ideas you'll be eager to try.
ADVERTISEMENT - CONTINUE READING BELOW
Available at National Book Store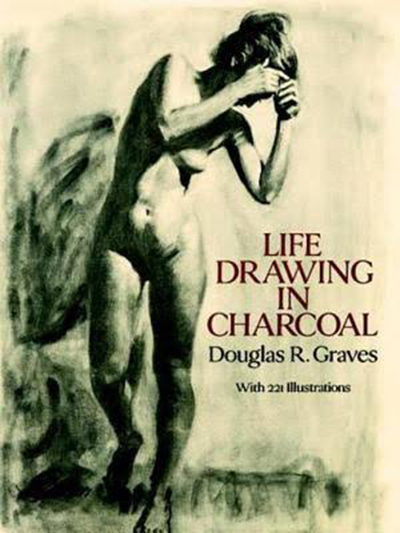 Life Drawing in Charcoal (P515.79)
Remember the iconic scene where Jack drew Rose in the Titanic film? He used charcoal. Unlike pencil, there's a fine roughness with charcoal that makes it easier to create tonal mass and texture in your work. This unique guide shows you the ABCs of free-hand drawing and the basic principles of an object's construction using charcoal. It offers a bold and innovative approach to drawing from life: instead of starting with lines, you are encouraged to start with mass and tone immediately. It has over 200 illustrations with topics such as foreshortening, use of modeling to achieve added dimension, facial features, and more.
Available at National Book Store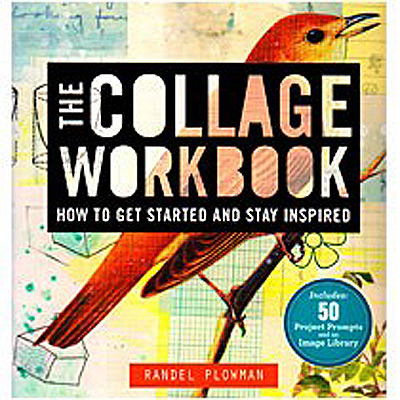 ADVERTISEMENT - CONTINUE READING BELOW
The Collage Workbook: How to Get Started and Stay Inspired (P699)
If collages are your thing, you can count on artist and teacher Randel Plowman to give you an exciting journey with plenty of inspiration and advice along the way. With the same inexpensive materials you used in high school, you can turn your collage projects up a notch by following the step-by-step instructions. This book presents different techniques as well as copyright-free images you can copy and clip. You can also look for your own images from old magazines, printables, and the like.
Available at National Book Store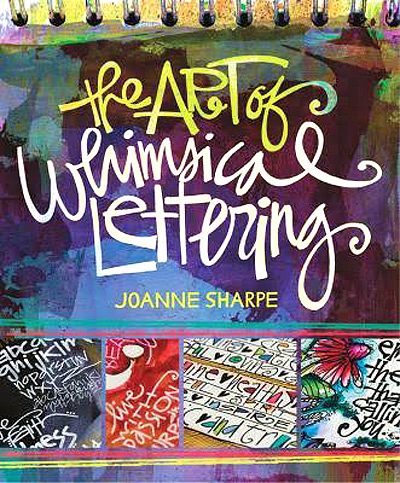 The Art of Whimsical Lettering (P1,050)
Typography and lettering were big in 2015 and people got obsessed with fonts and proportion. With The Art of Whimsical Lettering, you are encouraged to use your own handwriting skills to play with text. This book shows you how to craft personalized writing styles for your artwork whether it be a journal, canvas art, or other projects that use letters. It features 15 basic alphabets ranging from simple pen-and-ink renditions to increasingly elaborate texts that reference calligraphy, vintage fonts, and doodle art.
ADVERTISEMENT - CONTINUE READING BELOW
Available at Fully Booked
Also read:
10 Cool Pop Culture-Inspired Coffee Table Books
10 Great Books to Kick Off Your 2016
10 Cool Coffee Table Books You Should Have in Your Living Room
Reading with Taste: 10 Essential Books for the Self-Proclaimed Food Nerd
Load More Stories