10 Podcasts You Need to Check Out
There's something for every personality!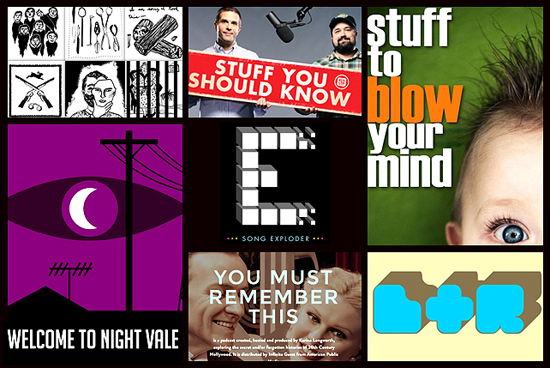 (SPOT.ph) Podcasts have been around for as long as we can remember. (Yup, even when the iPod still had a clicker!) It's been over 10 years and podcasts are as popular as ever, with some titles even being made into TV series. These days, you don't need an Apple device to listen in; all you need is a player of your choice and a decent Internet connection. If you don't know where to begin, we found 10 podcasts that will get you started. Think of it as a 30-minute to an hour-long radio show that caters solely to you and your interests!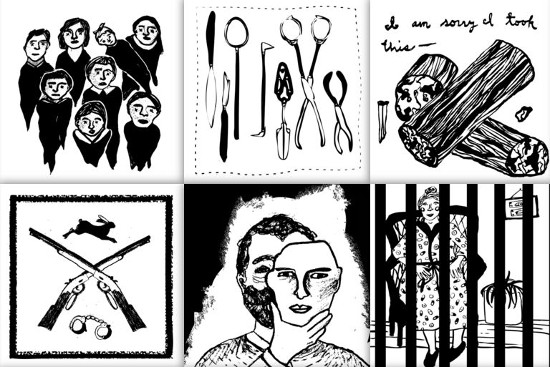 Criminal
Perfect for: Fans of documentaries and the true-crime genre
If you were one of the many listeners who obsessed over last year's runaway hit, Serial, then you should definitely give Criminal a listen. The show deals with different and unique cases that are each covered in a 20-minute episode (released once a month). Luckily for you, Criminal has been around since 2013, so you'd have plenty of episodes to cover by the time they release a new one. Some of its fascinating cases include a couple who counterfeit banknotes with inkjet printers, and an ex-nurse who works as an "exit guide"—a person that sits with people who have decided to take their life (and keeping them company as they do it).
ADVERTISEMENT - CONTINUE READING BELOW
Must-listen episode: "Episode 20: Gil From London" recounts the online relationship between Karen and Gil. Eventually, they decide to meet face-to-face, but just days before his arrival, Karen's son decides to look into Gil's identity and finds more than he bargains for.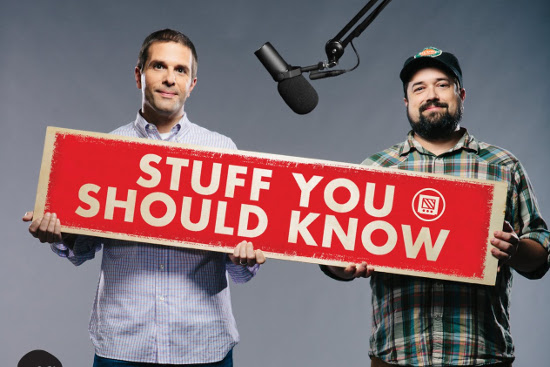 CONTINUE READING BELOW
Recommended Videos
Stuff You Should Know
Perfect for: Fun and interesting tidbits on the most random things
Launched in 2008, SYSK is a well-researched but lighthearted educational podcast that covers everything from history to science and urban legends. Don't write it off as boring, though: the two hosts are not experts in any of the topics they discuss, but they just happen to be curious and funny at the same time.
Must-listen episode: "How Blood Pattern Analysis Works" delves into the crime scenes you often watch on TV and movies. The episodes break down the science behind blood pattern analysis, and determines how fiction measures up to the real thing.
ADVERTISEMENT - CONTINUE READING BELOW

Monster Radio RX 93.1
Perfect for: A good laugh from the Morning Rush's Top 10 lists
If you love listening to Monster Radio's Morning Rush but no longer have time in the mornings to tune in, this podcast solves your dilemma. From all their hilarious Top 10 lists to the occasional celebrity interview, this podcast channel will have you laughing in no time.
Must-listen episode: You can always count on the Morning Rush for some much-needed good vibes. Their episode, "Signs You've Grown Up" is every bit as relatable as it is hilarious.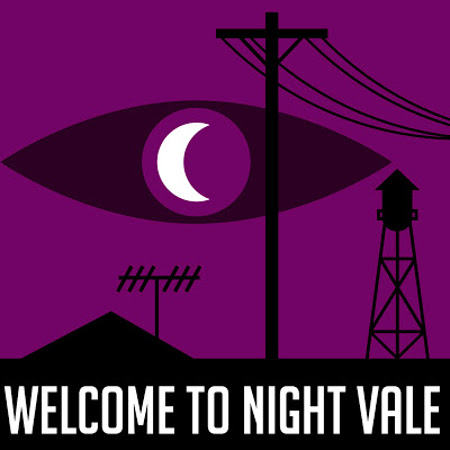 ADVERTISEMENT - CONTINUE READING BELOW
Welcome to Night Vale
Perfect for: Sci-fi enthusiasts
Listen in: iTunes, Soundcloud, Stitcher, online
WTNV was the podcast that took the Internet by storm back in 2013, becoming the most-downloaded title in iTunes that year. The podcast is presented as a radio show in the fictional small town of Night Vale that reports on the bizarre events that occur within the community. The surreal take on sci-fi revolves around the host and main character, Cecil Palmer, while secondary characters are presented as guests on the show. The show is so popular that they even released a book version last year, which tells the story through the eyes of two citizens of Night Vale who were featured on the podcast.
Must-listen episode: There are plenty of memorable episodes, but "Episode 13: A Story About You" is perfect for WTNV newbies. It's a vivid explainer of what the world of Night Vale is like, while setting the tone for the rest of the show.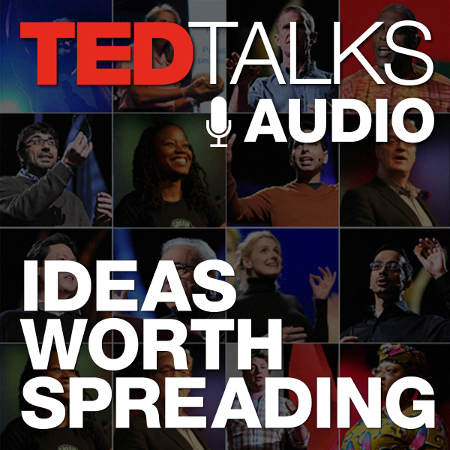 ADVERTISEMENT - CONTINUE READING BELOW
TEDTalks
Perfect for: A healthy dose of motivation
Whether you need a good dose of inspiration or you just missed out on a local edition of TEDx Talks, the TED Conference has uploaded all their talks into a nifty podcast format, so you can listen anywhere you go. A new episode is uploaded every week, and they also offer podcast episodes in video format.
Must-listen episode: Challenges and problems are often seen as hindrances to your creative process, but a TEDTalk by Tim Harford aims to change your mind. It's a perfect pick-me-up for those work days when nothing seems to go your way.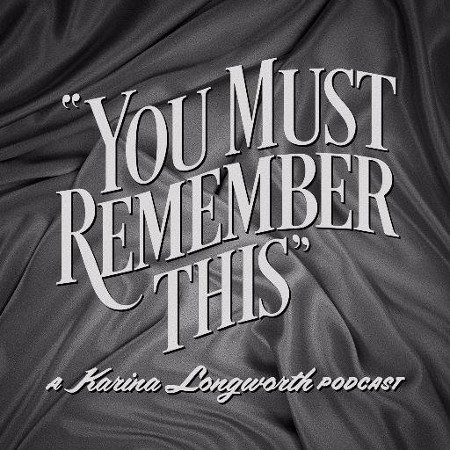 You Must Remember This
Perfect for: Fans of Hollywood and pop culture
Karina Longworth is a film journalist and Hollywood biography author who brings her passion for all things cinema and Tinseltown into this engrossing podcast. Think of it as a time capsule to Hollywood's golden age: Each well-researched episode navigates through conflicting reports, mythologies, and gossip to tell the real story behind Hollywood's murkiest history. Expect in-depth takes on topics like Hedy Lamarr, Marlon Brando, Madonna, Audrey Hepburn, and Elizabeth Taylor.
ADVERTISEMENT - CONTINUE READING BELOW
Must-listen episode: Longworth dedicated 12 episodes to the sensational story of Charles Manson, the infamous cult leader who led the Manson Family to commit a series of murders in 1969, including actress Sharon Tate.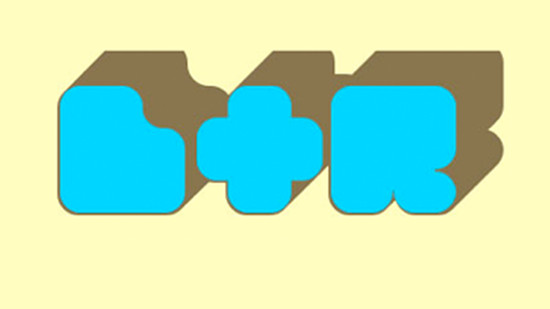 Love + Radio
Perfect for: Folks who love thought-provoking "real-life" stories
Listen in: iTunes, Soundcloud
If you love reading unique and emotional stories of real people a la Humans of New York, make a beeline for this inventive and critically acclaimed podcast. The host, Nick van der Kolk, conducts in-depth interviews with a colorful and eclectic range of people from all walks of life. Each episode, released monthly, presents a compelling and emotionally complicated portrait of strangers that will have you glued to your earphones.
Must-listen episode: "The Living Room" tells the story of a woman who falls into an intimate and one-sided voyeuristic relationship with her new neighbors who never shut the curtains.
ADVERTISEMENT - CONTINUE READING BELOW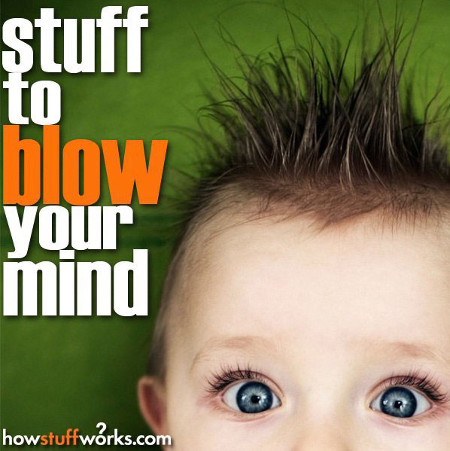 Stuff to Blow Your Mind
Perfect for: Science enthusiasts
Remember how shows like Mythbusters made science more fun and fascinating? This podcast is pretty much like that. The hosts cover every fact-based aspect of science from history to human behavior to even pop culture, and presents them as interesting and entertaining tidbits. Some topics covered include Egyptian mummies, Wes Craven, and the science behind The X-Files.
Must-listen episode: Love at first sight is a phenomenon we often see in movies, but does it really exist? This episode (named after the topic it tackles) explores the concept, and determines its biological or cultural roots.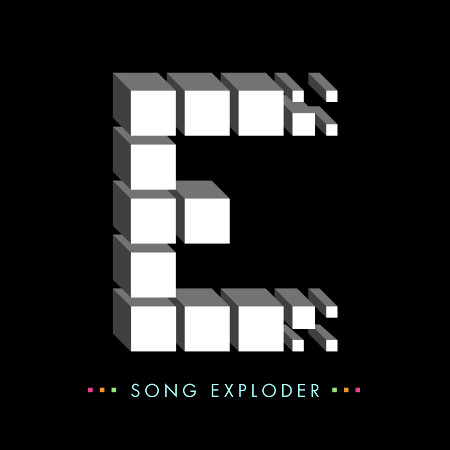 ADVERTISEMENT - CONTINUE READING BELOW
Song Exploder
Perfect for: Music lovers
Trust us when we say this podcast is a must-listen for any music fan. Each episode explores the structure of a given song by taking it apart layer by layer, and features the song's composer who will gamely talk about the story behind the song. Sample episodes include tracks by musical acts like Death Cab for Cutie, U2, and Best Coast. For the TV fans, they also occasionally do theme songs, like Game of Thrones!
Must-listen episode: If you're an indie music fan, don't miss MGMT's episode! The musical duo, Ben Goldwasser and Andrew VanWyngarden, trace the journey of their hit song, "Time to Pretend" from their college dorm room to its Grammy-winning moment.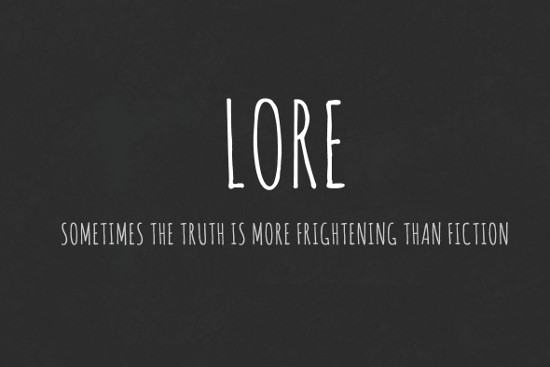 Lore
Perfect for: People who want a good scare
In the mood for some frights? Lore is an award-winning series that looks into a uniquely scary (and reportedly true) tale to uncover the horrifying truth behind it. Its host, Aaron Mahnke, spends hours combing through the history of each grisly story and he promises that all of his material is "from documented stories or historical events." This, of course, makes the podcast even creepier.
ADVERTISEMENT - CONTINUE READING BELOW
Must-listen episode: Stories of old and creepy hotels are nothing new (hello, The Shining), but "Episode 10: Steam & Gas" is a bone-chilling tale that stays with you long after you've turned off the lights.
Share this story with your friends!
---
Help us make Spot.ph better!
Take the short survey
Load More Stories