3 Tips for a Budget Barkada Trip
Plan the perfect group getaway with these simple steps.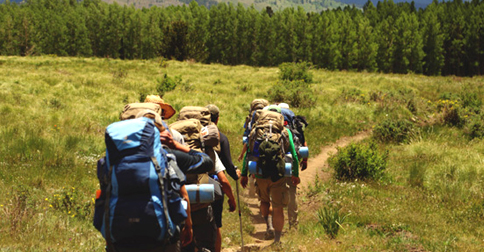 Traveling can get really expensive, but one way to ease the burden is to do it with a group. You may think that with more people, you'll end up spending more, but with the right planning and proper allocation of responsibilities, you can enjoy a getaway with spending only a fraction of what you would have, if you decide to go solo. Here are a few tips to help plan your budget barkada outing.
ADVERTISEMENT - CONTINUE READING BELOW
Also read: 10 Things Only Budget Travelers Would Know
Divide food responsibilities.
One of the priciest things to spend on during trips is food. Eating out or buying cooked food along the way can really burn a hole in your pocket. But by dividing the responsibilities amongst yourselves, you can save a whole lot of dough. Go grocery shopping as a group and pool your money together. Decide who will be your cook or cooks for the day (we hope you and your friends can do more than just boiling water for instant ramen) because preparing your own meals is way cheaper than constantly eating out. Also, be sure to book accommodations with a kitchen you can use.
Take advantage of deals and promos.
Never underestimate the power of a good deal. Hotels and resorts have a multitude of promos and special deals; you just have to do be patient in finding them. Look for last minute promos and off-season rates to get huge discounts on your bill.
ADVERTISEMENT - CONTINUE READING BELOW
Book beyond hotels.
Hotels are the quintessential choice for most travelers when it comes to accommodations, but they aren't always the cheapest. There are great deals given to groups in hostels and dormitories. Their rates are considerably lower, and you still get bigger rooms at half the price of a normal hotel room. Other alternatives are inns, bed and breakfast establishments, and even vacation rentals.
Read the full article, "Tips for a Budget Barkada Trip," on TravelBook.ph
Load More Stories